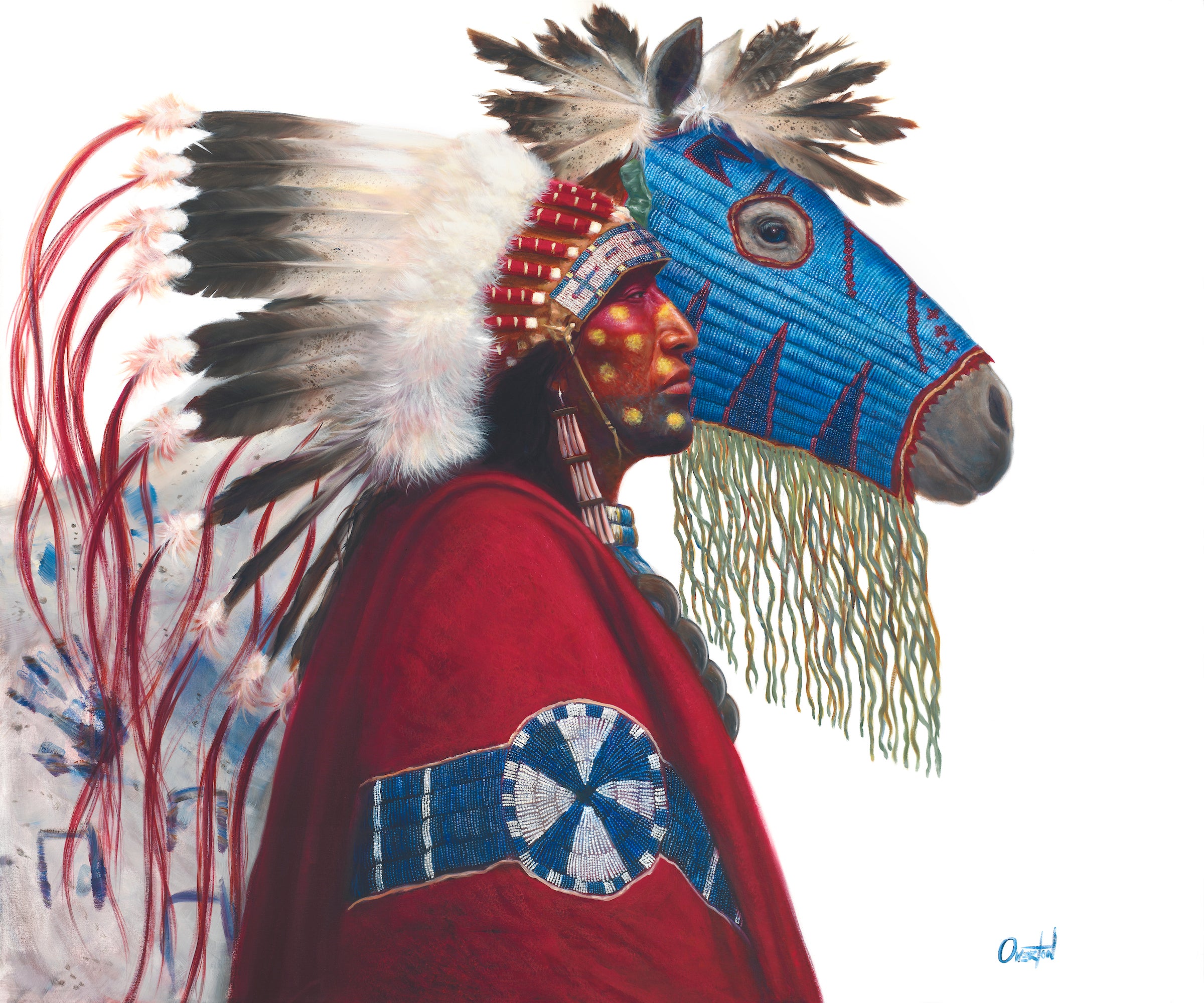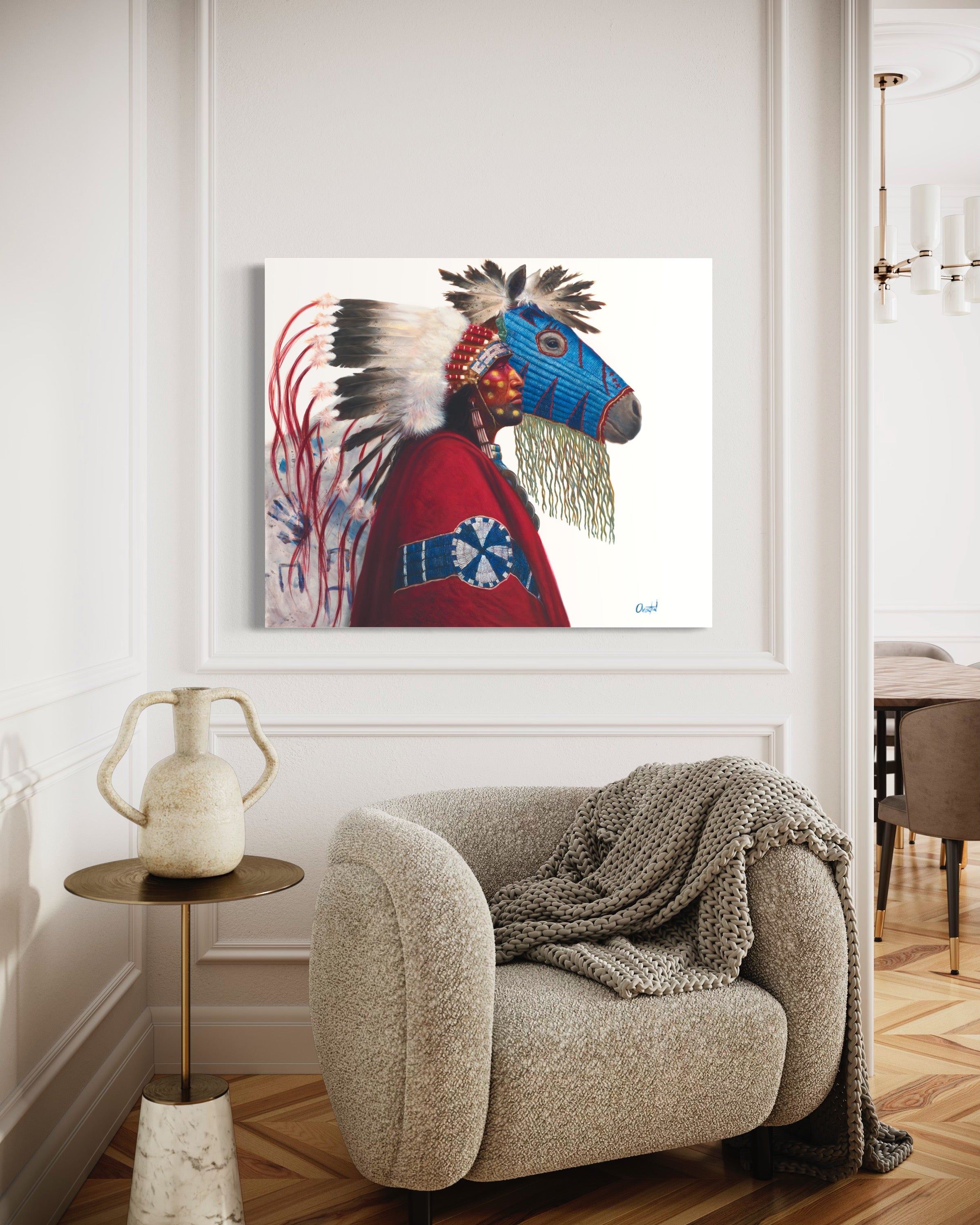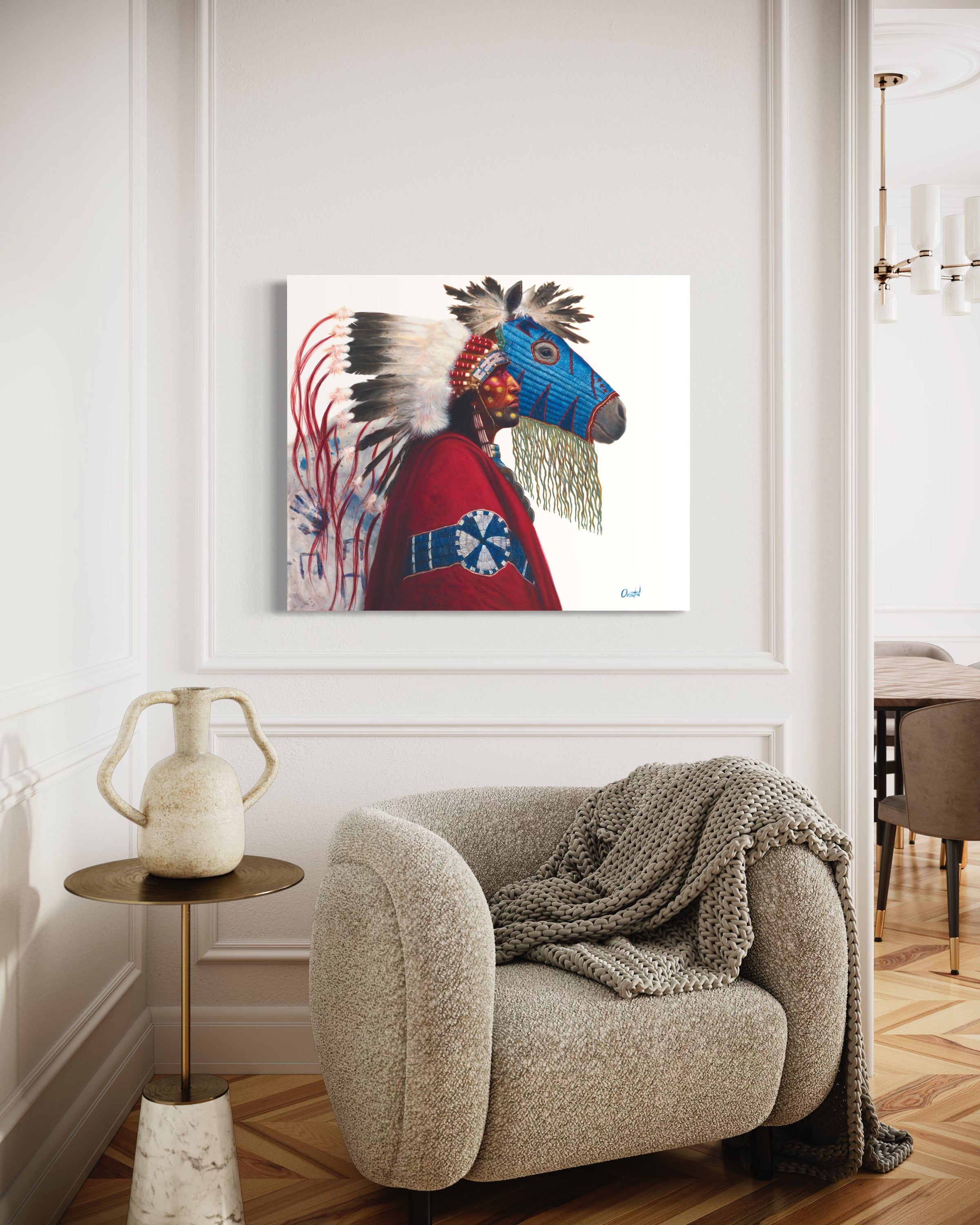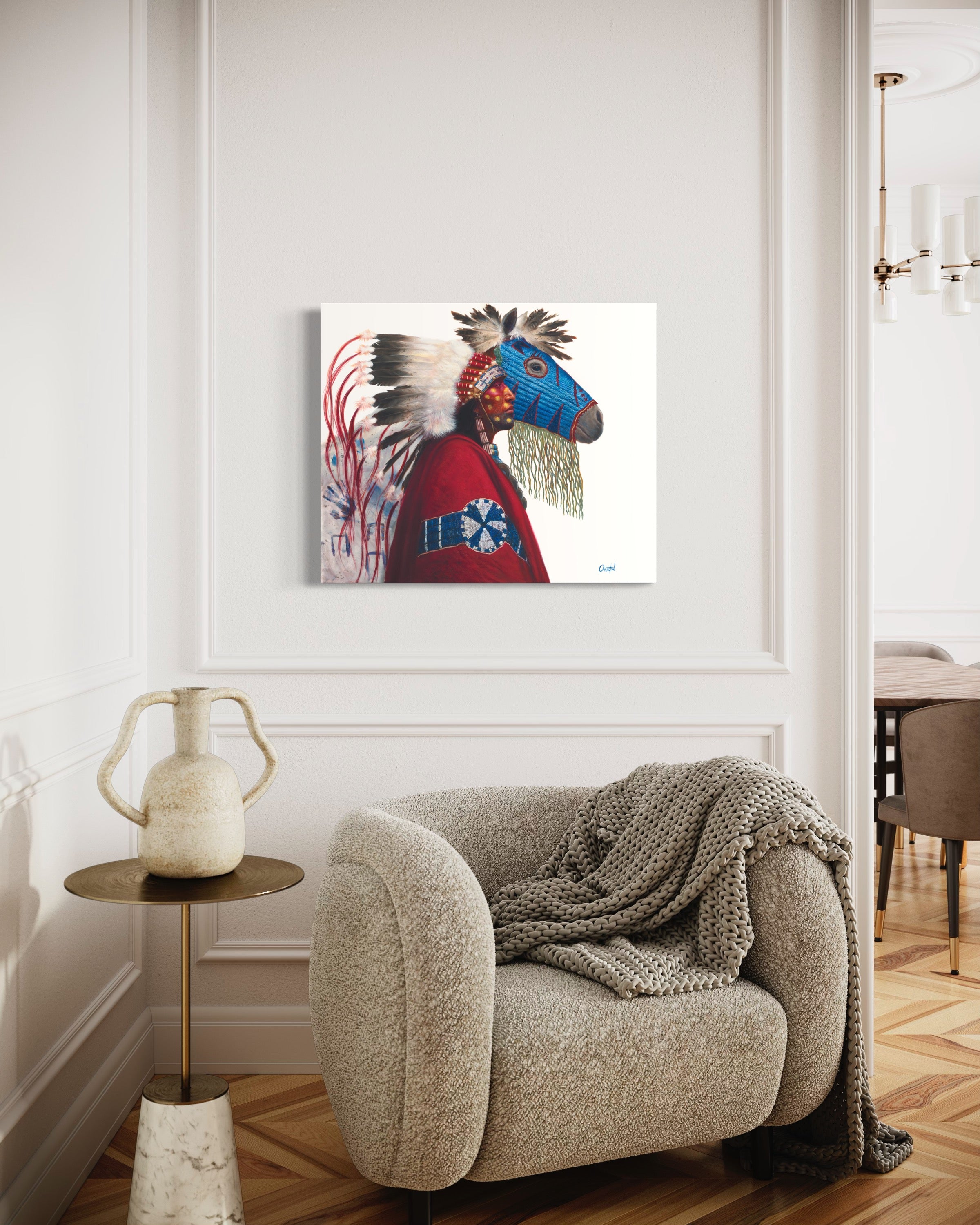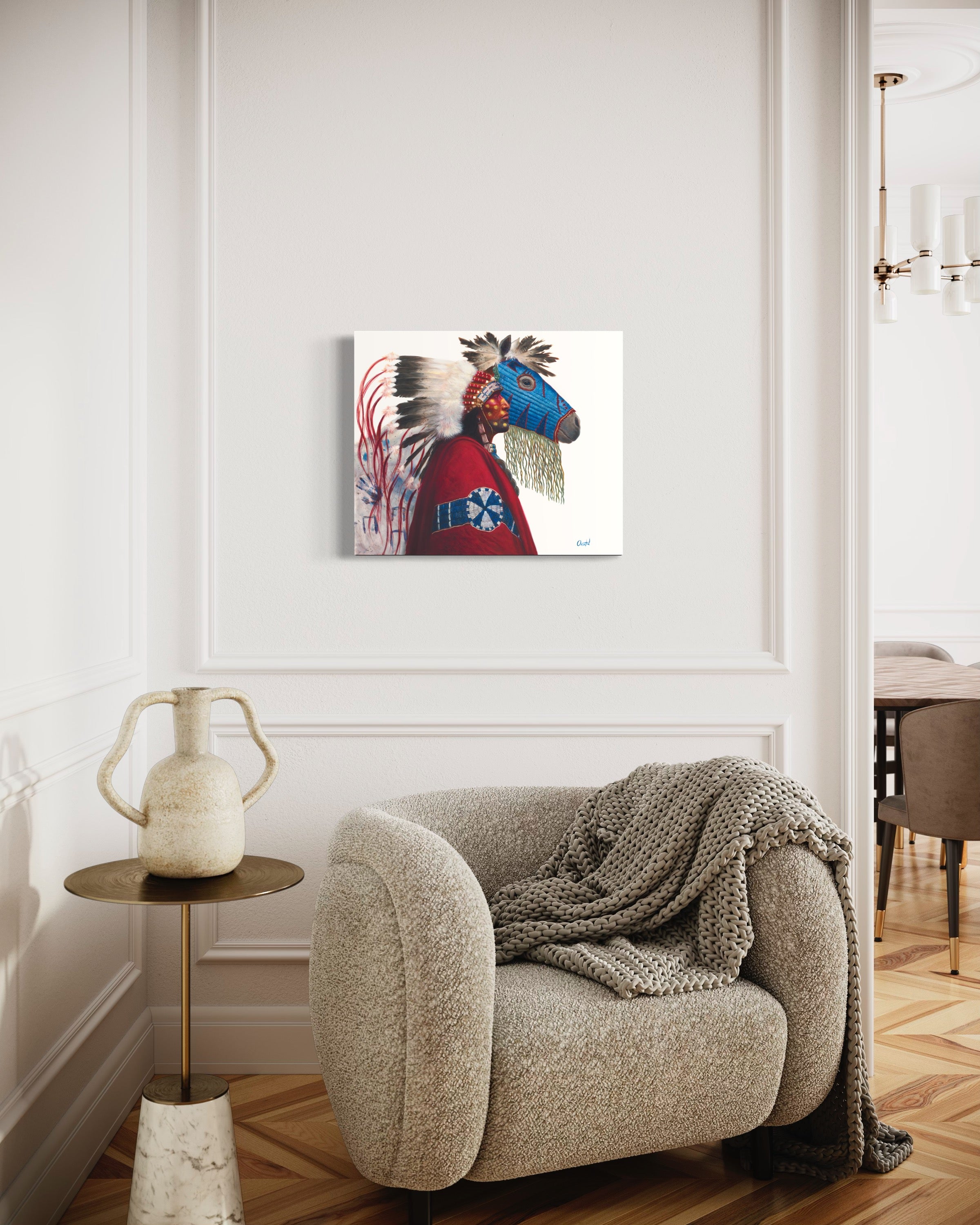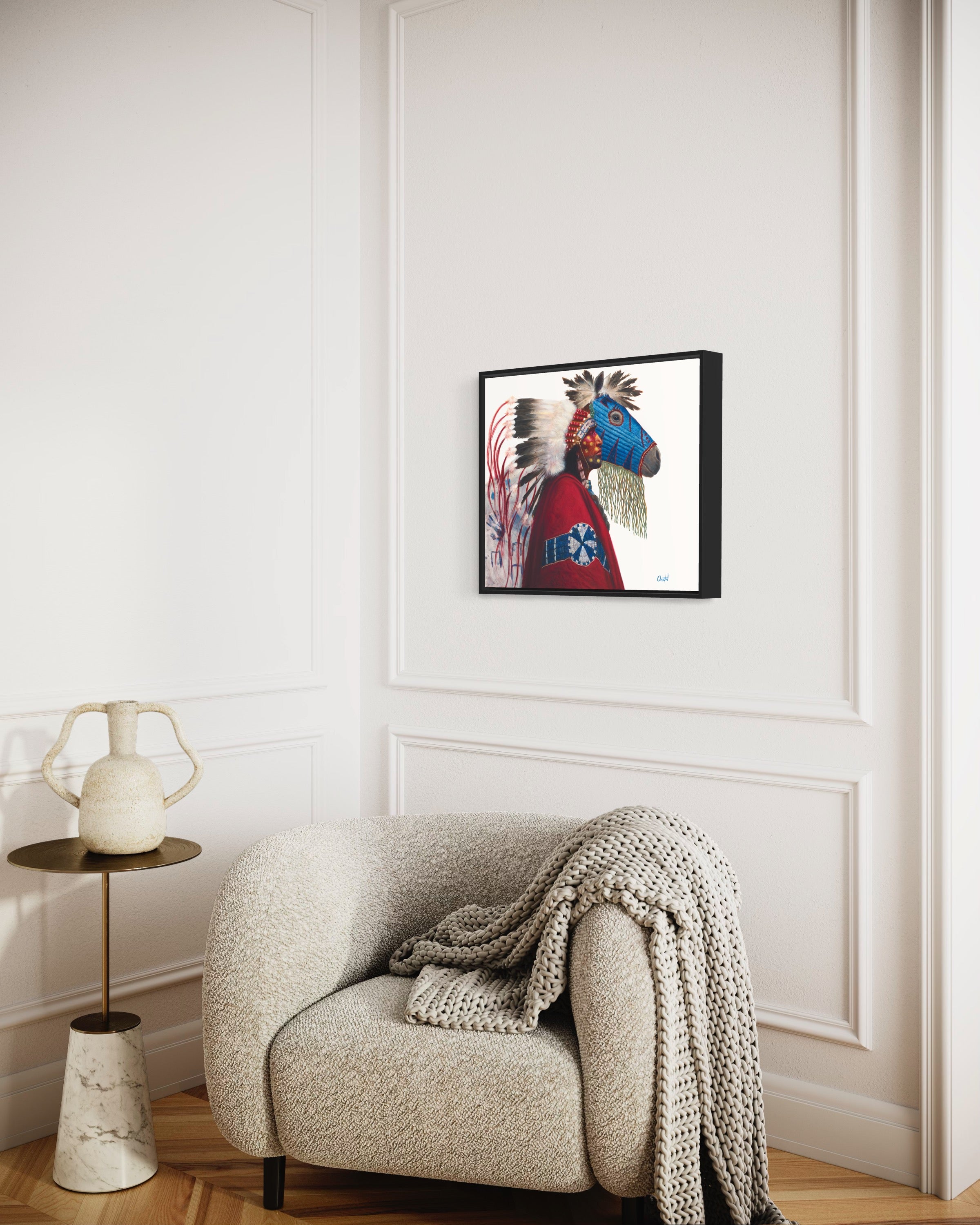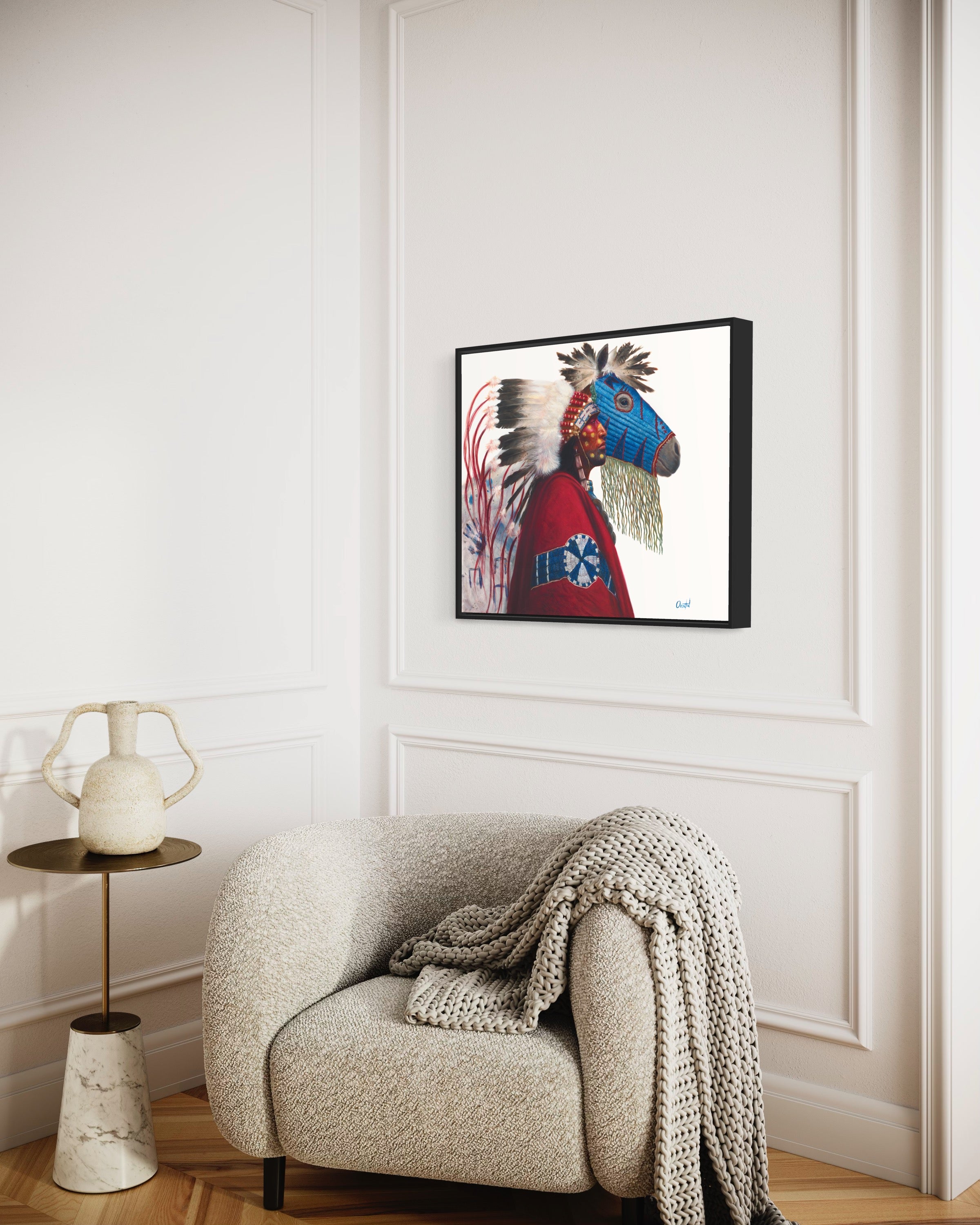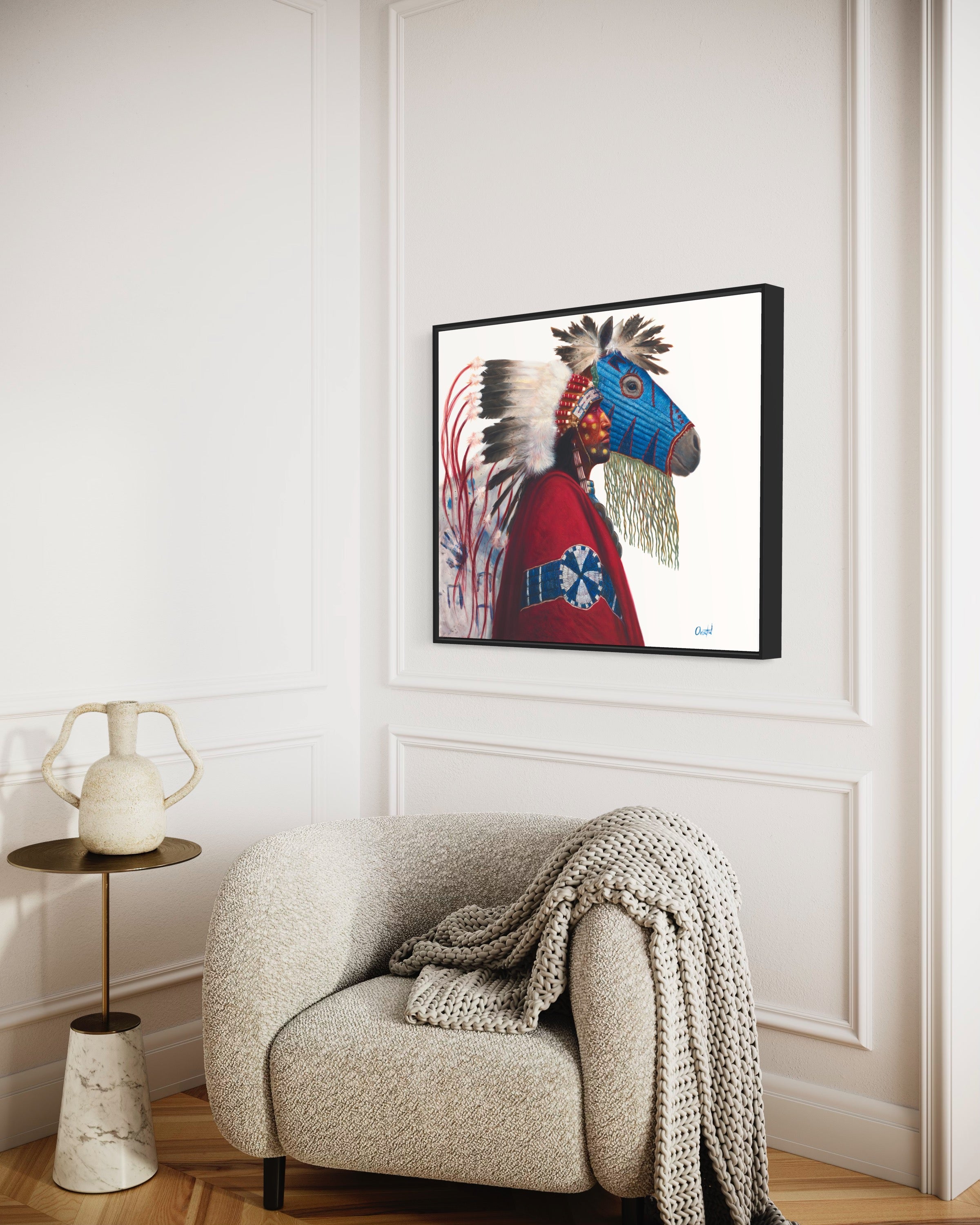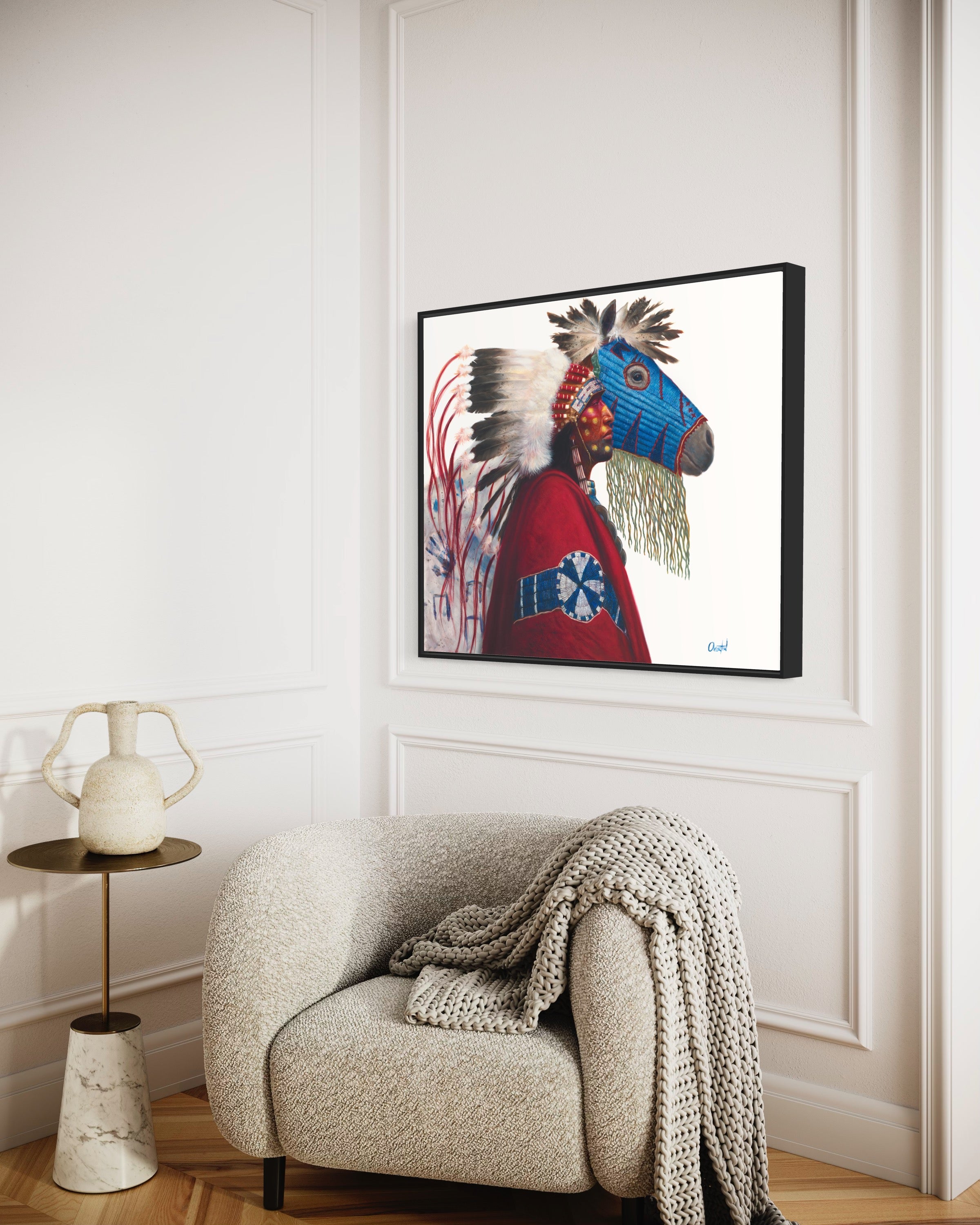 IRON HAIL AND LIGHTNING EYES | Luxe Collection Canvas Print
Awe-inspiring and majestic, | IRON HAIL AND LIGHTNING EYES Luxe Collection Canvas Print is the perfect way to add a wild and daring spirit to your space. Unleash the legendary power of Iron Hail and Lighting Eyes and challenge yourself to reconnect with nature. Impress your friends and make a bold statement with this powerful and impressive art piece.
Beautifully crafted, this elegant piece of art arrives framed or unframed for a bold, risk-taking statement. Float frames give an extra finish to the artwork, ready to challenge and inspire your guests. Get yours today!
THE STORY BEHIND THE PAINTING:
Two warriors, arrayed for battle, both wearing the war honors earned from a lifetime of walking the path of the warrior. Iron Hail and Lightning Eyes. Two powerful names for Two indomitable Warriors of the Plains Indian people.
Iron Hail and Lighting Eyes is available in the following formats:
Fine Art Prints
Luxe Canvas Prints
Hand-signed Prints
Limited Edition Hand Embellished Luxe Canvas Print
Museum Print
Free Shipping!!! Custom, high-end canvas print that looks remarkably like an original painting. Large and impressive size that looks amazing on the wall either framed or unframed. Custom created by my preferred printer.
IRON HAIL AND LIGHTNING EYES | Luxe Collection Canvas Print