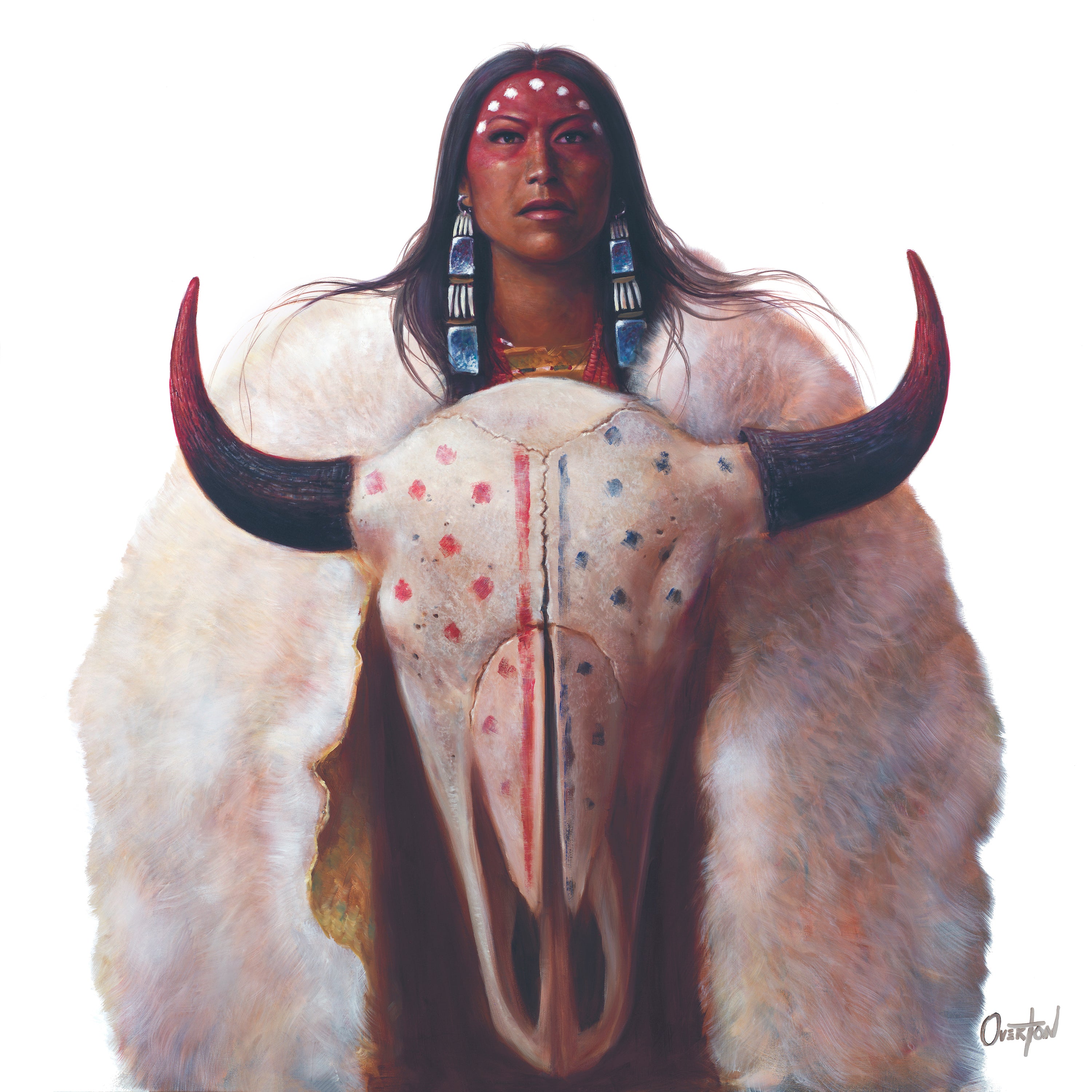 WHITE BUFFALO CALF WOMAN | Hand Signed Print
THE STORY BEHIND THE PAINTING:
The Sacred Woman who brought knowledge and wisdom to the Lakota people. Along with the gift of the sacred pipe, she bestowed great teachings to the Lakota people. A divine being of great power, she calls to us from a simpler time, to remember traditional values and respect for all life. Values that our modern world has sadly forgotten and needs, for the sake of us all, to remember.
White Buffalo Calf Woman is available in the following formats:
Fine Art Prints
Canvas Prints
Luxe Canvas Prints
Limited Edition Hand Embellished Luxe Canvas Prints
Hand-signed Prints
Museum Print
Custom, 30x40 luster photo print signed personally by the artist. An amazing addition to your collection. Signed near the original, printed signature, by the artist himself. 
Please allow an 2-3 weeks to receive your print as it is printed locally and personally signed.
WHITE BUFFALO CALF WOMAN | Hand Signed Print