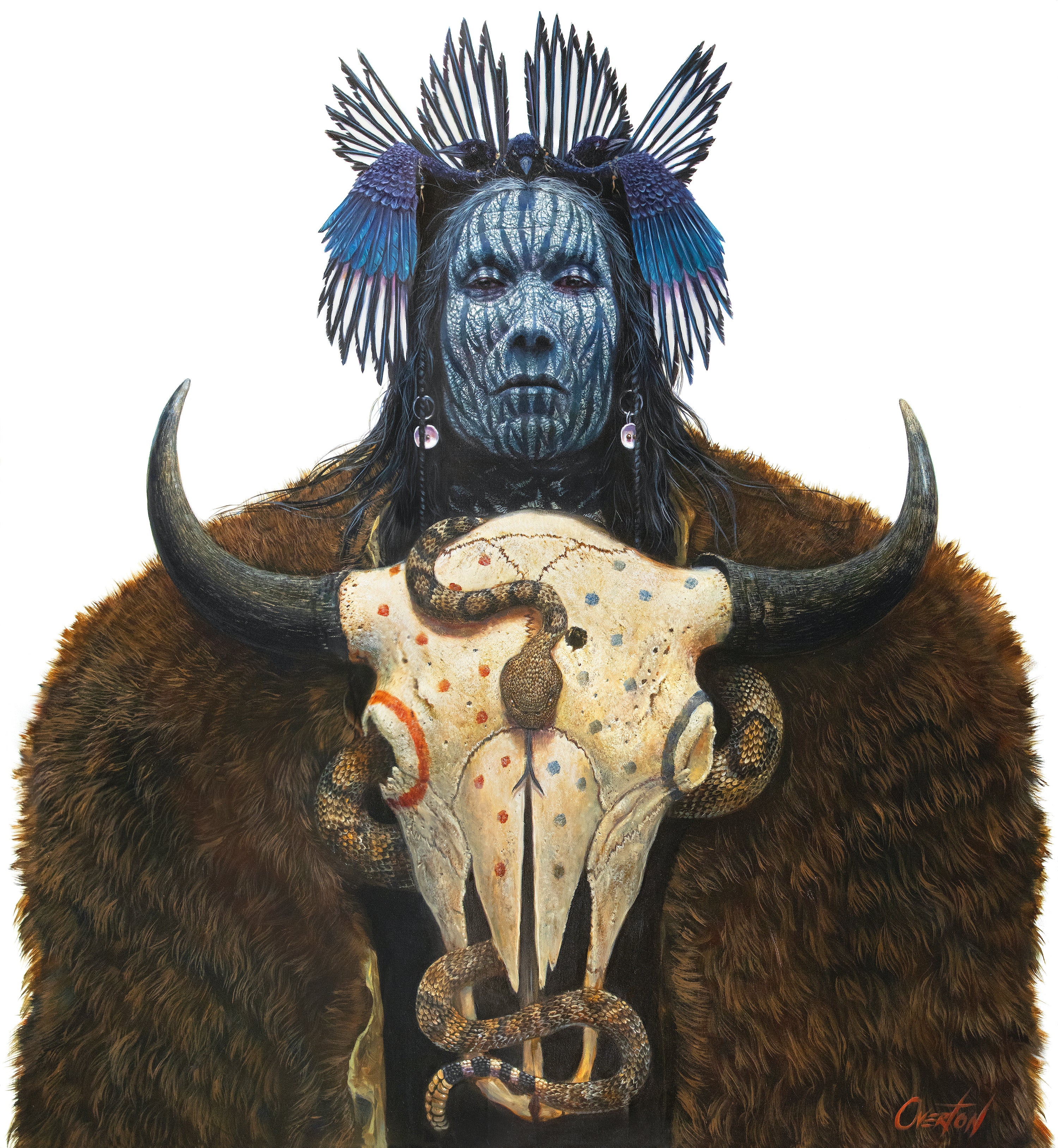 SOUL CATCHER | Hand Signed Print
A shaman of incredible power. The Soul Catcher travels between this world and the next. Gathering the fragments of shattered souls. Piecing them together and returning them to the bodies of their owners. A healer, a traveler, a dreamer. He is, The Soul Catcher.

This piece was commissioned originally for Joe Rogan. Soul Catcher is a fictional character based on shaman of the past. The skull and snake represent the state of Texas.
Soul Catcher is available in the following formats:
Fine Art Prints
Canvas Prints
Hand-signed Prints 
Custom, 30x40 luster photo print signed personally by the artist. An amazing addition to your collection. Signed near the original, printed signature, by the artist himself. 
Please allow an 2-3 weeks to receive your print as it is printed locally and personally signed.
SOUL CATCHER | Hand Signed Print