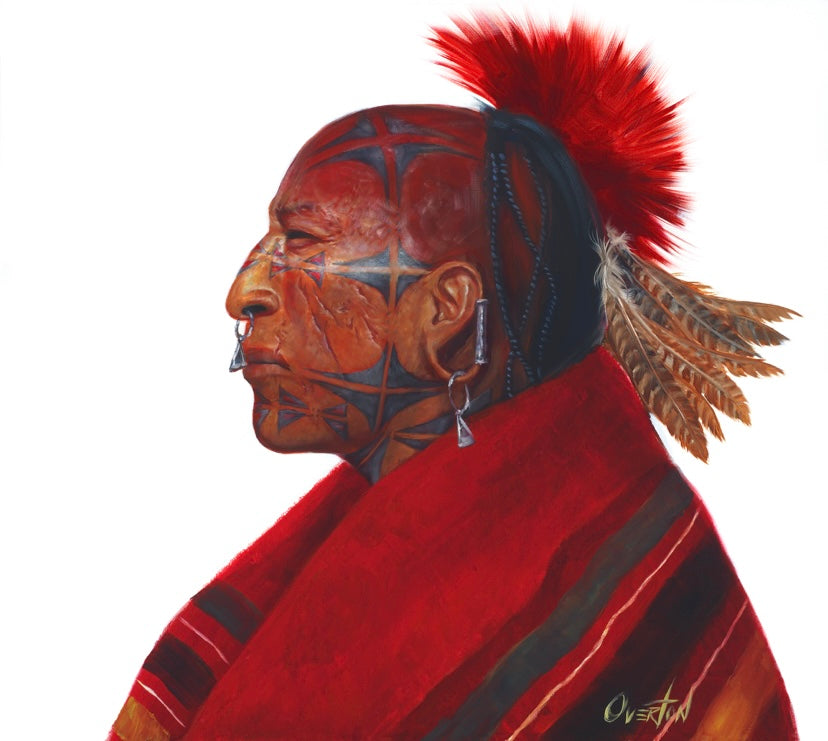 SILENT LAKE | Hand Signed Print
Waiting calmly for the moment to strike, Silent Lake prepares himself for battle. He settles his heart and focuses his mind. He has prepared himself physically with a lifetime of warfare, his endurance is strong, he is one with life and death. Whatever comes his way he will face it resolutely, fearlessly. His path is that of a warrior, for his people, for his honor. This is his place in the world, it is where he belongs.
Silent Lake is available in the following formats:
Fine Art Prints
Canvas Prints
Hand-signed Prints
Custom, 30x40 luster photo print signed personally by the artist. An amazing addition to your collection. Signed near the original, printed signature, by the artist himself. 
Please allow an 2-3 weeks to receive your print as it is printed locally and personally signed.
SILENT LAKE | Hand Signed Print