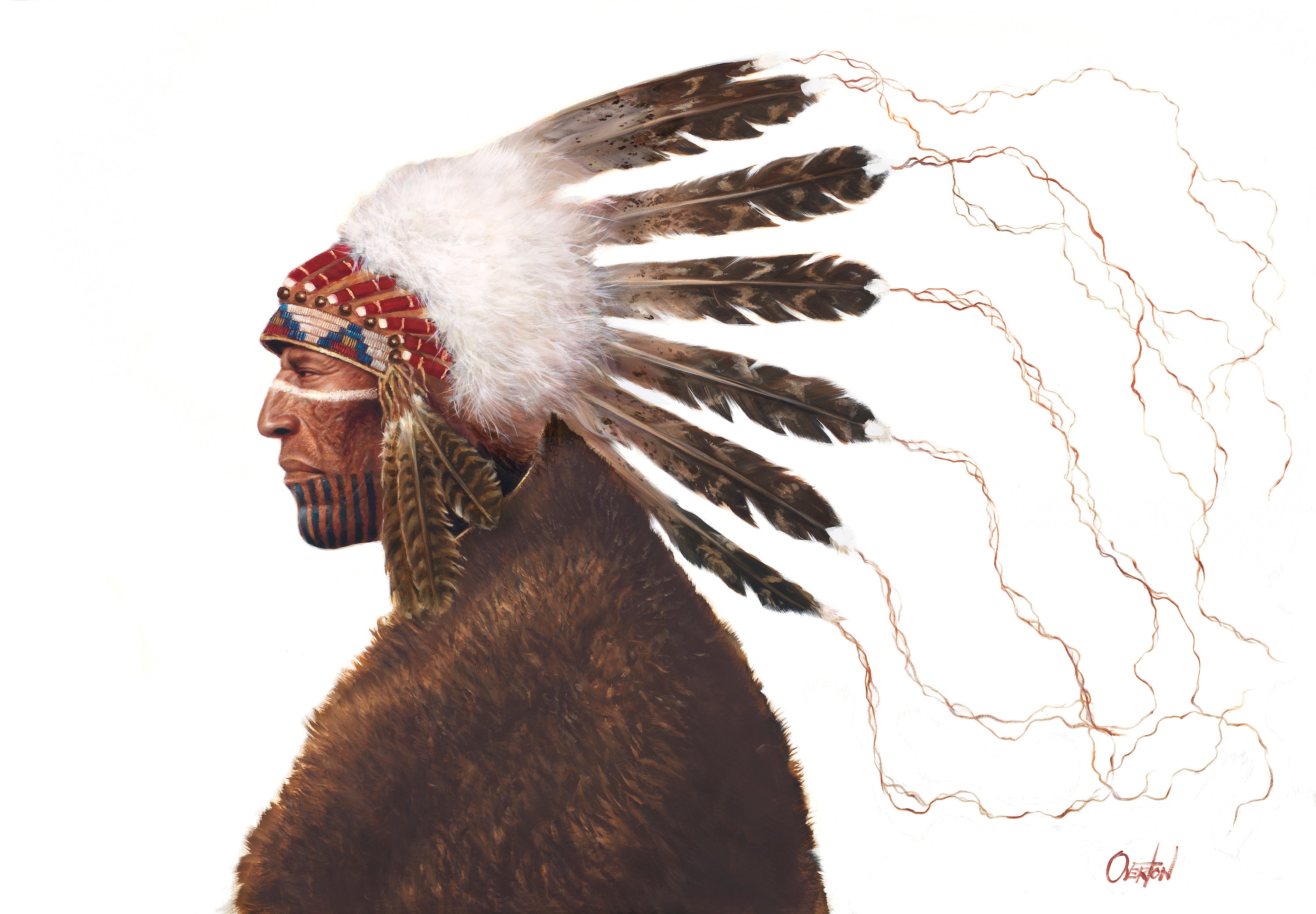 SEVEN THUNDERS | Hand Signed Print
THE STORY BEHIND THE PAINTING:
The veteran of untold battles, Seven Thunders applies the sacred paint and puts on the eagle headdress to go war for his people, yet again. In his life, he has lived as part of the most free and autonomous people to ever walk the earth. He has witnessed that freedom give way to restrictions and control, a story which, sadly, repeats throughout history.

Seven Thunders is also available in:
Fine Art Prints
Canvas Prints
Luxe Canvas Prints
Limited Edition Hand Embellished Luxe Canvas Prints
Hand-signed Prints
Museum Print

Custom, 30x40 luster photo print signed personally by the artist. An amazing addition to your collection. Signed near the original, printed signature, by the artist himself. 
Please allow an 2-3 weeks to receive your print as it is printed locally and personally signed.
SEVEN THUNDERS | Hand Signed Print