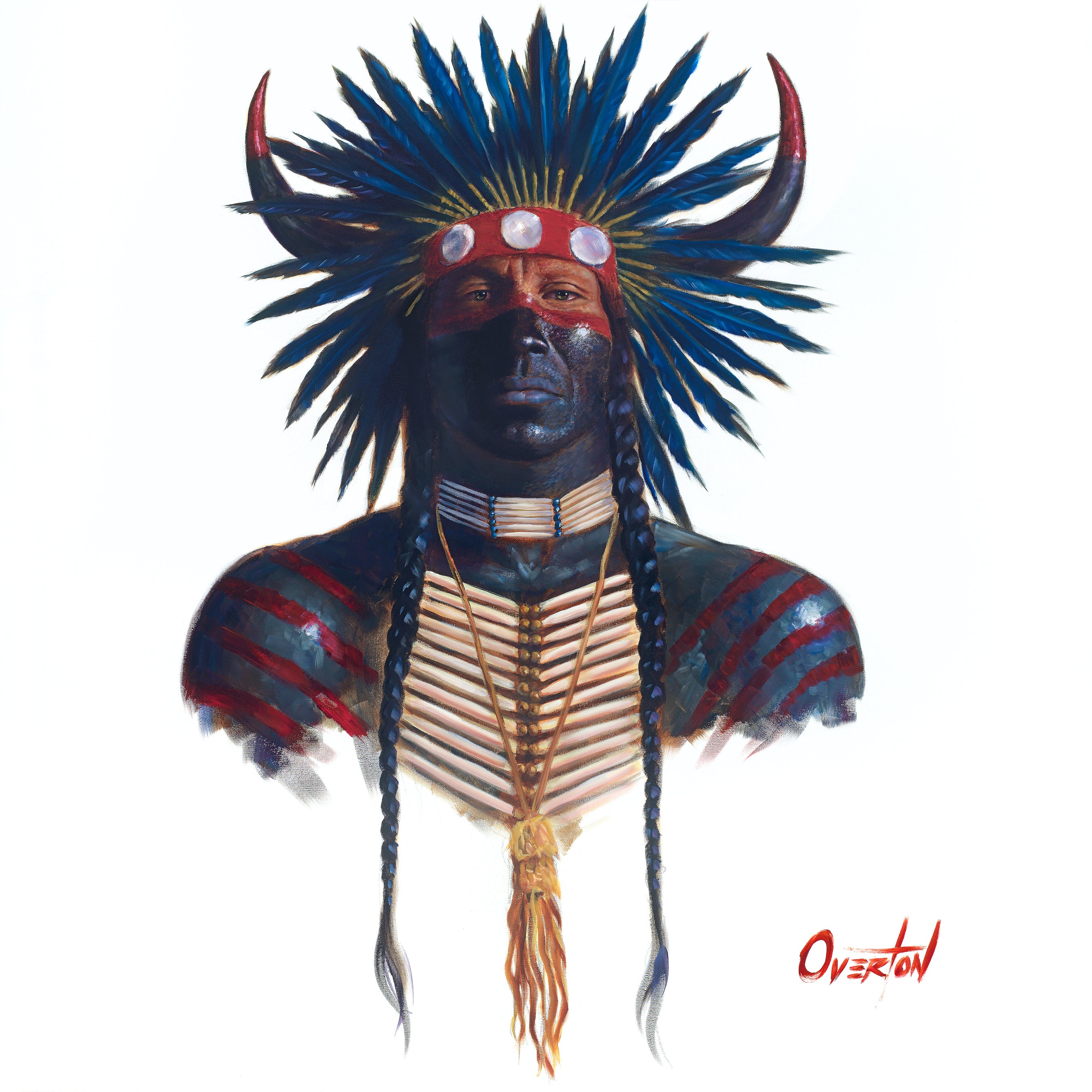 IRON SHIRT | Hand Signed Print
Iron Shirt, grandfather of Quannah Parker, he was thought to be invincible in battle and impervious to musket fire. He wore a suit of chain mail beneath his buckskins that he obtained from a Spanish soldier. He met his end while charging an army officer who possessed a high velocity rifle whose bullets pierced the chain mail that iron shirt wore.
Iron Shirt is available in the following formats:
Fine Art Prints
Canvas Prints
Hand-signed Prints

Custom, 30x40 luster photo print signed personally by the artist. An amazing addition to your collection. Signed near the original, printed signature, by the artist himself. 
Please allow an 2-3 weeks to receive your print as it is printed locally and personally signed.
IRON SHIRT | Hand Signed Print