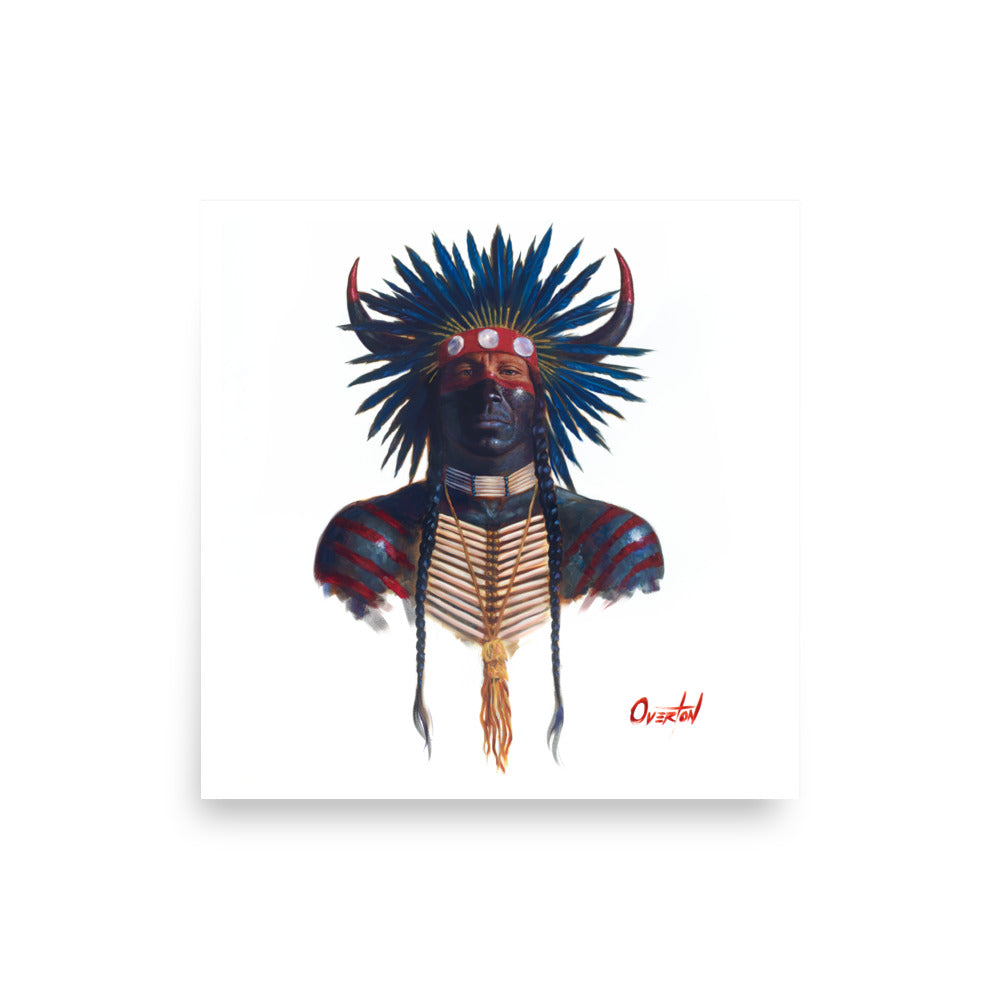 IRON SHIRT | Fine Art Print
Iron Shirt, grandfather of Quannah Parker, he was thought to be invincible in battle and impervious to musket fire. He wore a suit of chain mail beneath his buckskins that he obtained from a Spanish soldier. He met his end while charging an army officer who possessed a high velocity rifle whose bullets pierced the chain mail that iron shirt wore.
Iron Shirt is available in the following formats:
Fine Art Prints
Canvas Prints
Hand-signed Prints

Museum-quality posters made on thick and durable matte paper. Add a wonderful accent to your room and office with these posters that are sure to brighten any environment.

• Paper thickness: 10.3 mil
• Paper weight: 5.57 oz/y² (189 g/m²)
• Giclée printing quality
• Opacity: 94%
• ISO brightness: 104%
IRON SHIRT | Fine Art Print
Iron Shirt
Great piece of work! amazing!