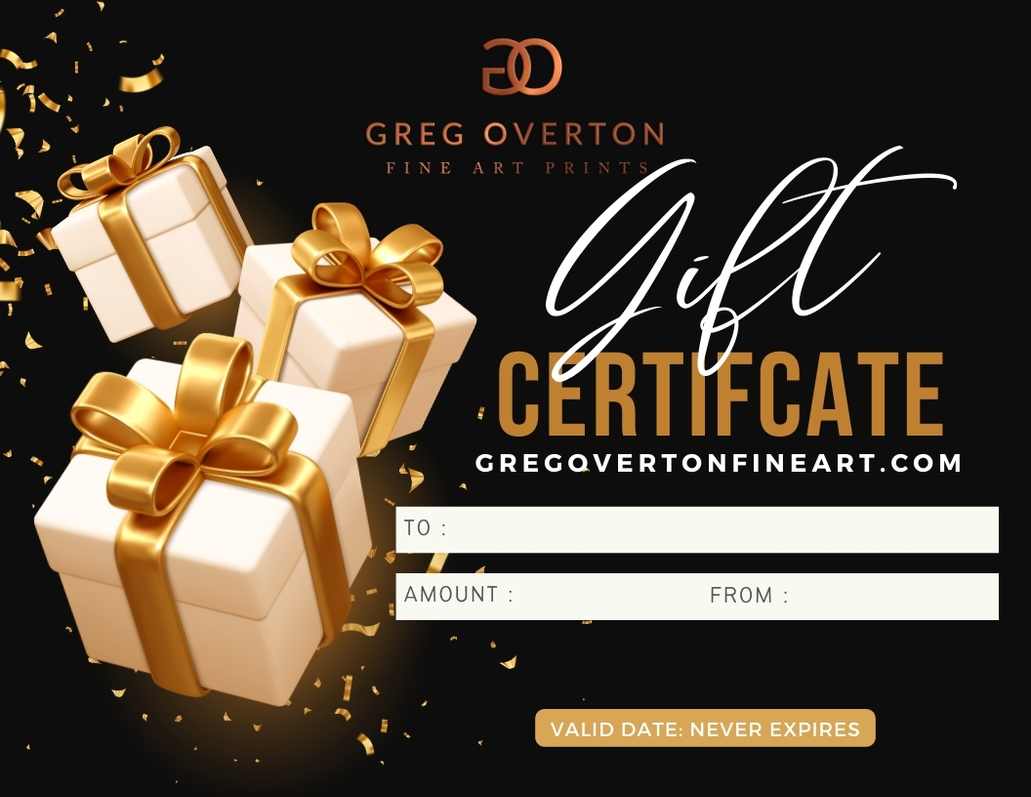 Greg Overton Fine Art Gift Card
When you order a gift card you will receive an email with a link to view your digital gift card, which includes a QR code. You can forward this email to the receiver, print the digital gift card, or if you want something prettier, check your inbox for a printable gift certificate like  you see on this page. You can choose to write the code on this certificate or you can print the QR code for the person you are going to present the gift to.
Gift certificates are treated as cash. We will not be able to retrieve your gift certificate code, so please keep track of it. Gift cards/certificates do not expire.
Greg Overton Fine Art Gift Card
The perfect gift
I didn't know what to get my husband for his birthday and then i remembered that he loves Greg's work. He was so happy with the gift card and got an awesome print that he loves.