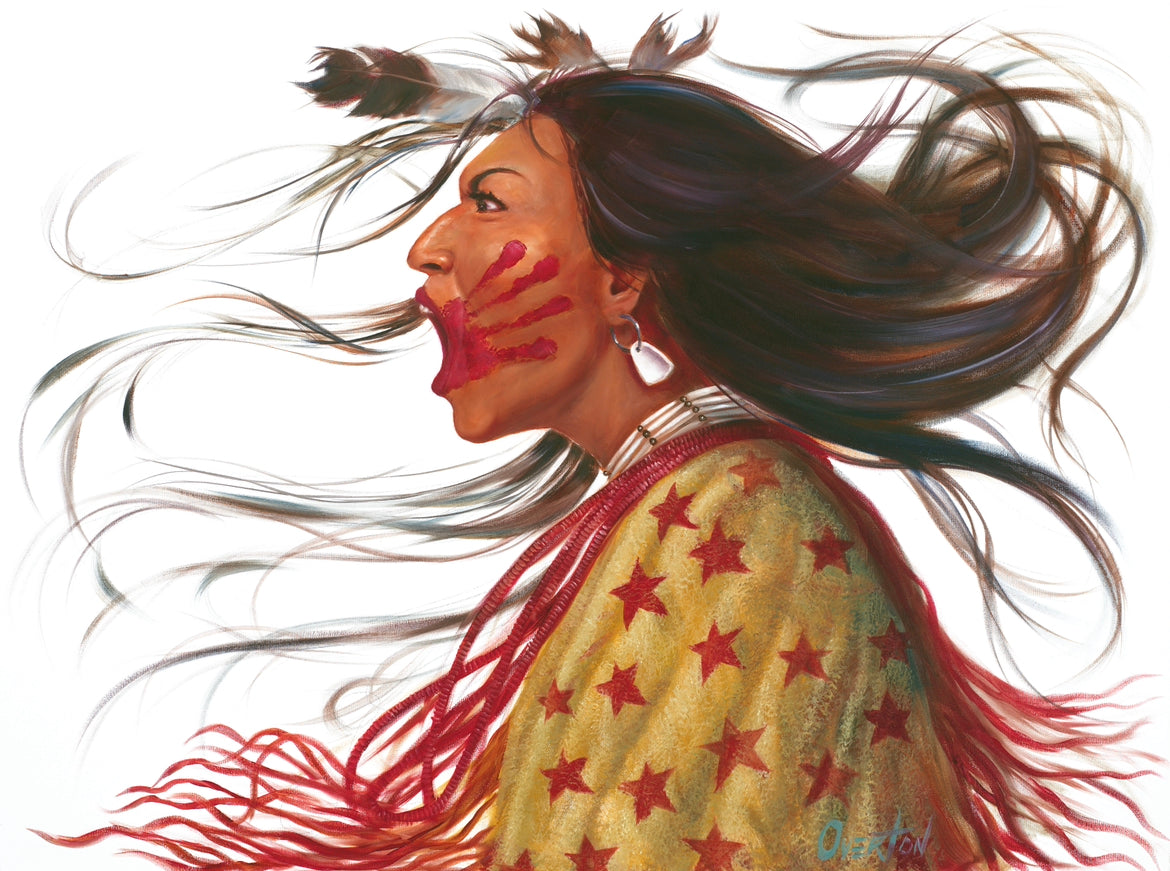 FIRE SKY | Hand Signed Print
WHAT TO EXPECT WHEN YOU ORDER A HAND SIGNED PRINT
PLEASE NOTE: HAND SIGNED PRINTS CAN NOT BE SHIPPED INTERNATIONALLY. US ONLY.
THE STORY BEHIND THE PAINTING
Fire Sky, The woman warrior who shatters the silence with her deafening war cry. Her paint is a symbol of protest and remembrance for all the missing and murdered native women. A fearless warrior, she stands tall for all that is true and good in the world. A sacred woman and keeper of knowledge and wisdom. Her strength is that of creation itself. Walking in a sacred manner on the true path of life.
Fire Sky is available in the following formats:
Fine Art Prints
Canvas Prints
Hand-signed Prints
Custom, 30x40 luster photo print signed personally by the artist. An amazing addition to your collection. Signed near the original, printed signature, by the artist himself. 
Please allow an 2-3 weeks to receive your print as it is printed locally and personally signed.
FIRE SKY | Hand Signed Print