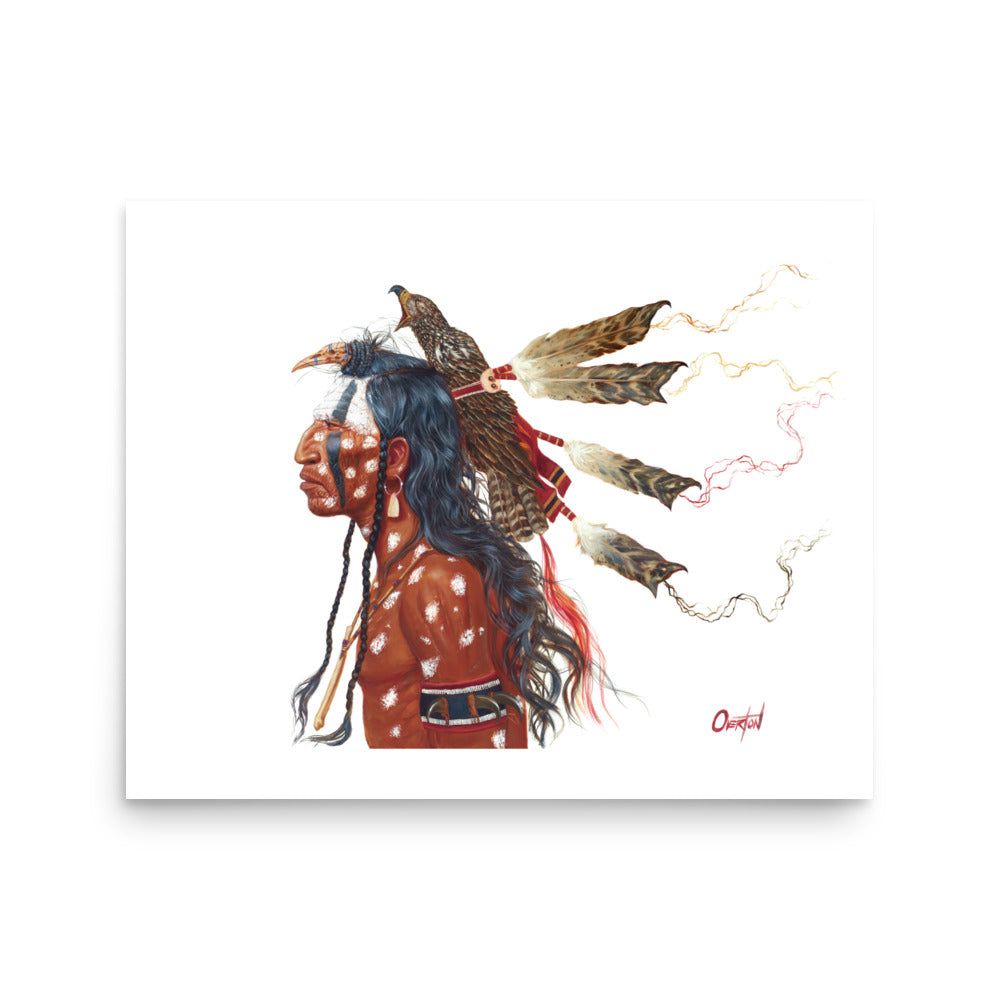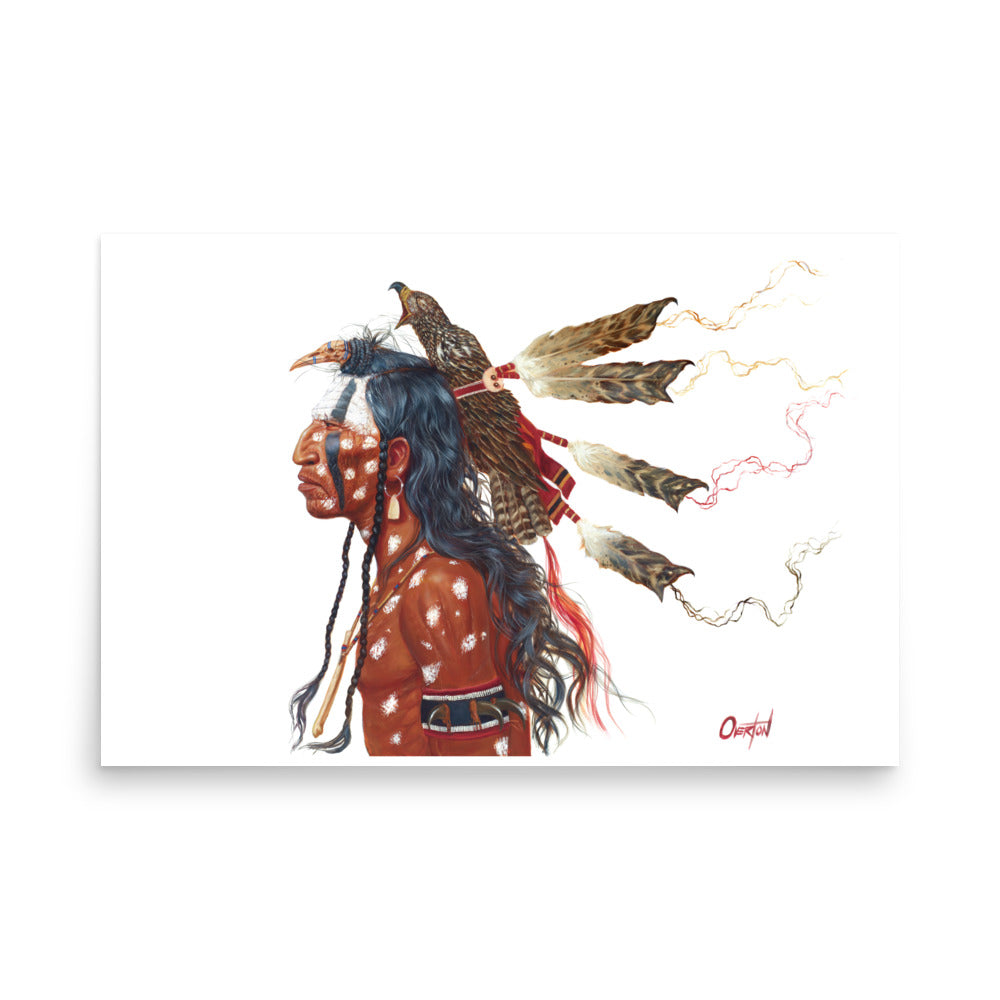 BRAVE WOLF AND THE MEDICINE HAWK | Fine Art Print
Brave Wolf had a mounted hawk that he would tie into his scalp-lock and ride into a fight whistling with an eagle bone whistle. Sometimes on a charge that bird came to life and whistled too, when they came close to an enemy in hand to hand fighting. Many mentioned that bird. On the other hand, a man without power of some kind did not go in close that way. He did not dare.

Brave Wolf and the Medicine Hawk is available in the following formats:
Fine Art Prints
Canvas Prints
Hand-signed Prints
Museum-quality posters made on thick and durable matte paper. Add a wonderful accent to your room and office with these posters that are sure to brighten any environment.
• Paper thickness: 10.3 mil
• Paper weight: 5.57 oz/y² (189 g/m²)
• Giclée printing quality
• Opacity: 94%
• ISO brightness: 104%
BRAVE WOLF AND THE MEDICINE HAWK | Fine Art Print