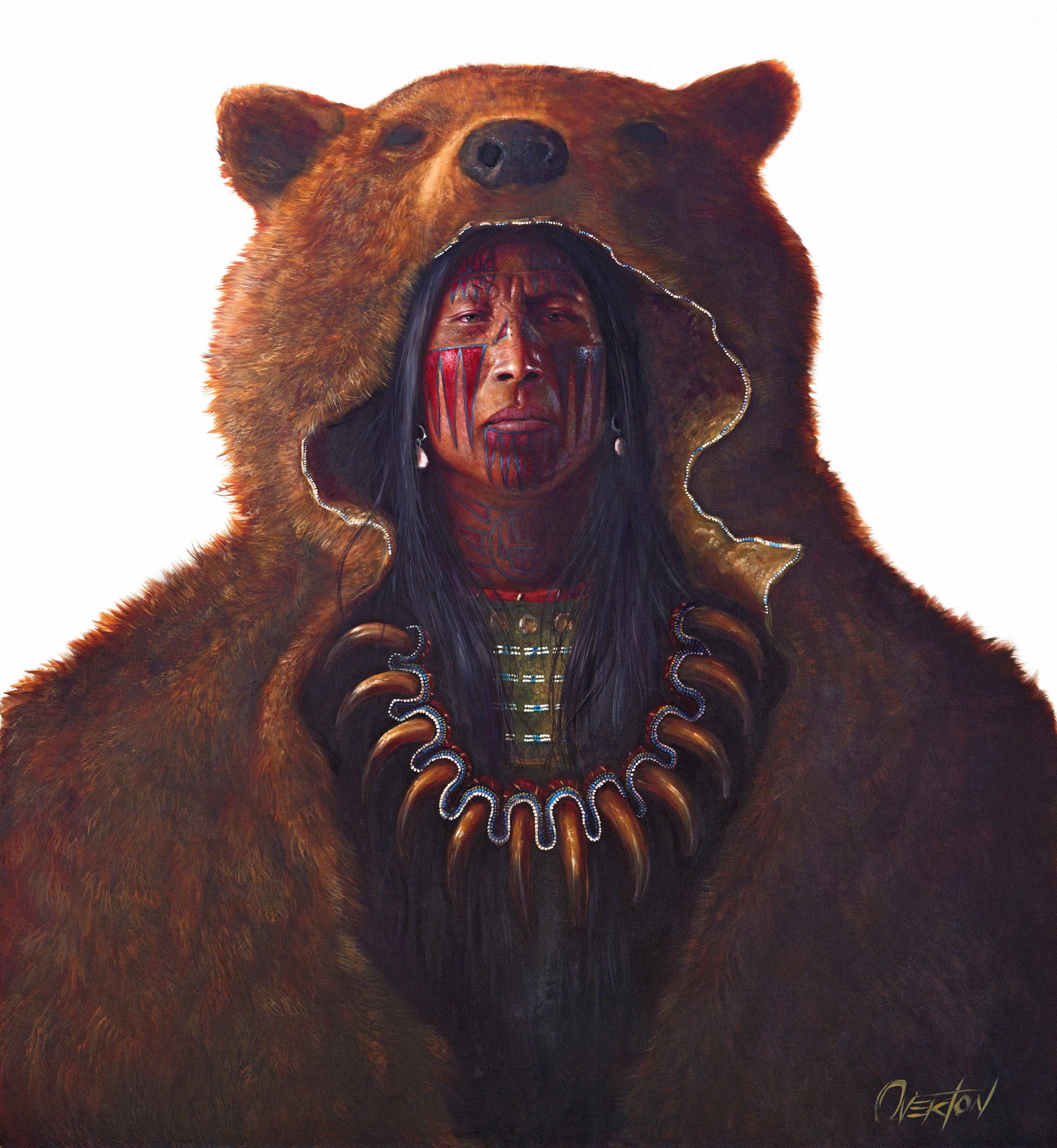 BLOOD HAND BEAR | Hand Signed Print
Blood Hand Bear, the Shaman who is both a warrior and a healer, looks resolutely into the heart of the observer. He has endured unimaginable physical trials to step into his great power. The bear is among the most fearsome of animals and is also a great source of healing to those who understand its ways. An iron will, combined with a powerful body and spirit, makes for a complete human being. 
Blood Hand Bear is available in the following formats:
Fine Art Prints
Canvas Prints
Hand-signed Prints
Custom, 30x40 luster photo print signed personally by the artist. An amazing addition to your collection. Signed near the original, printed signature, by the artist himself. 
Please allow an 2-3 weeks to receive your print as it is printed locally and personally signed.
BLOOD HAND BEAR | Hand Signed Print