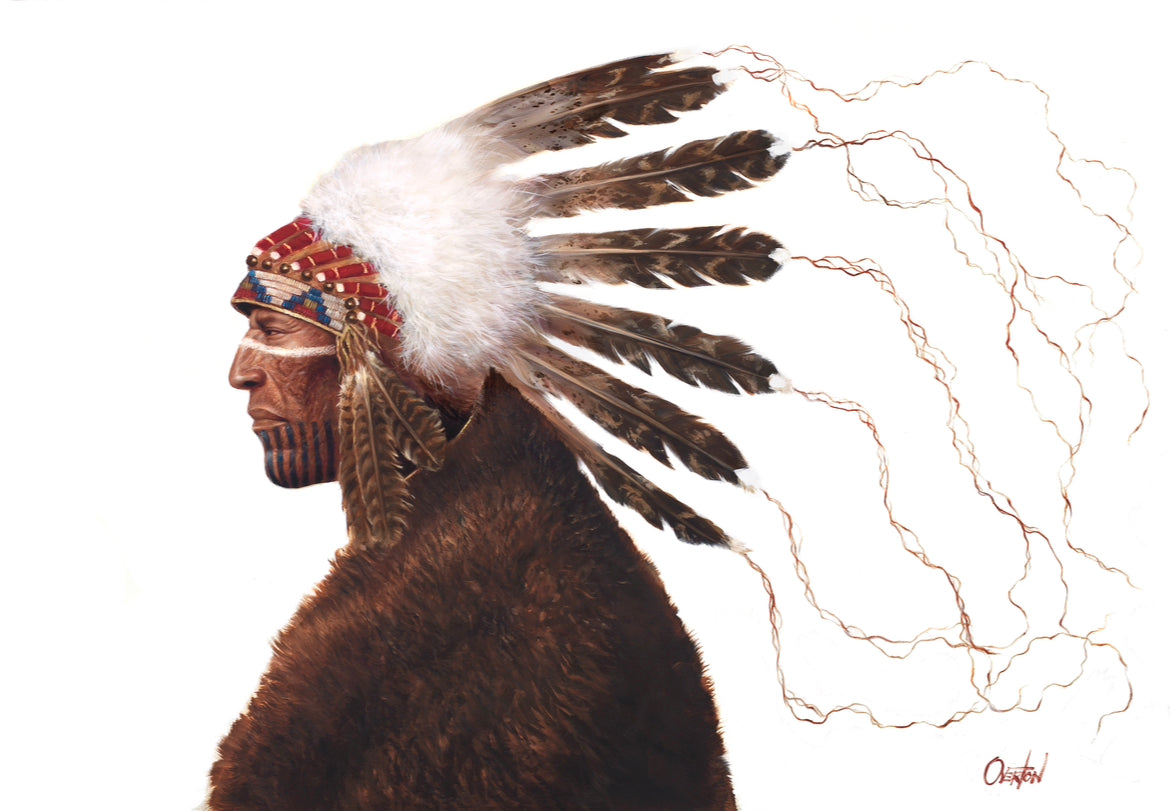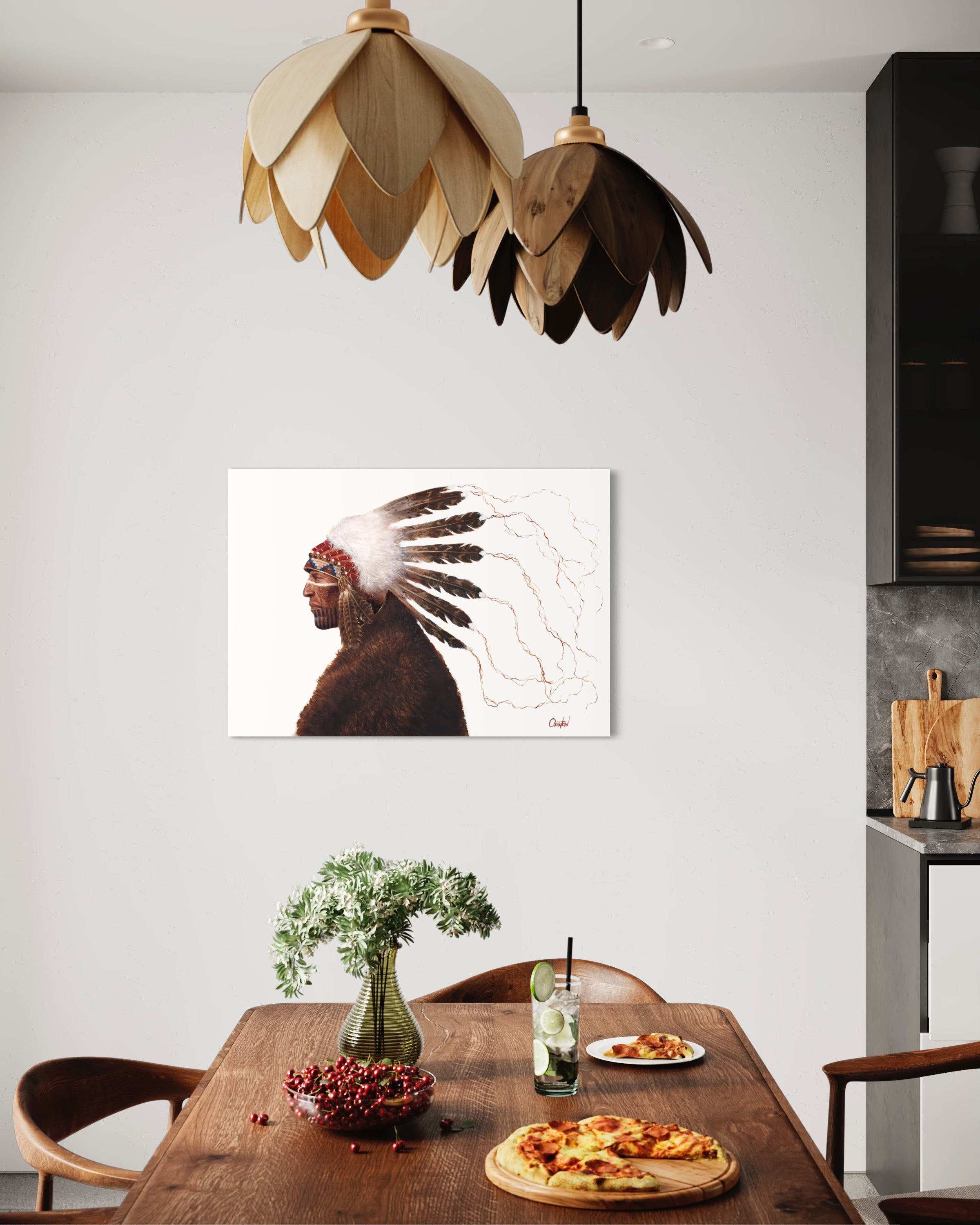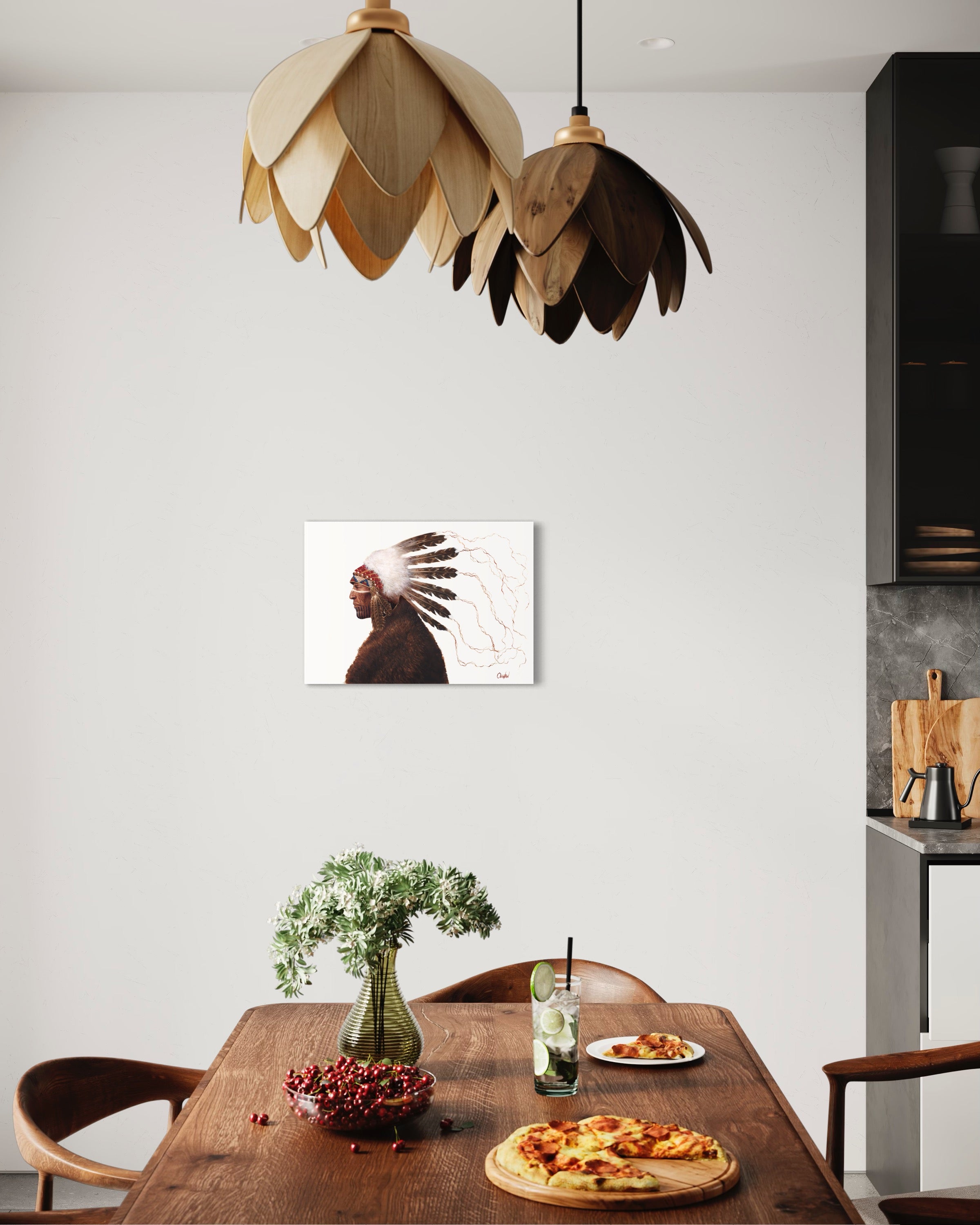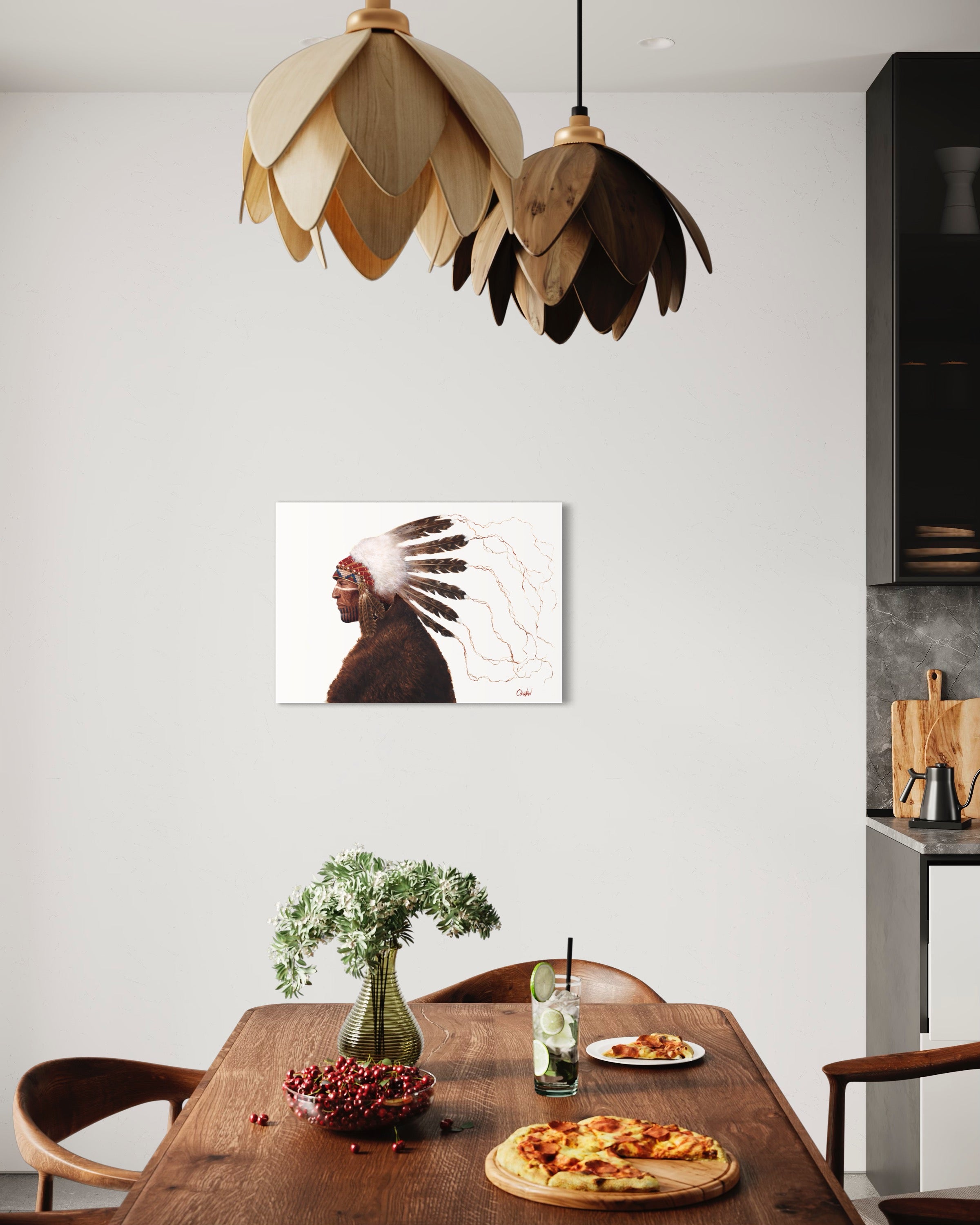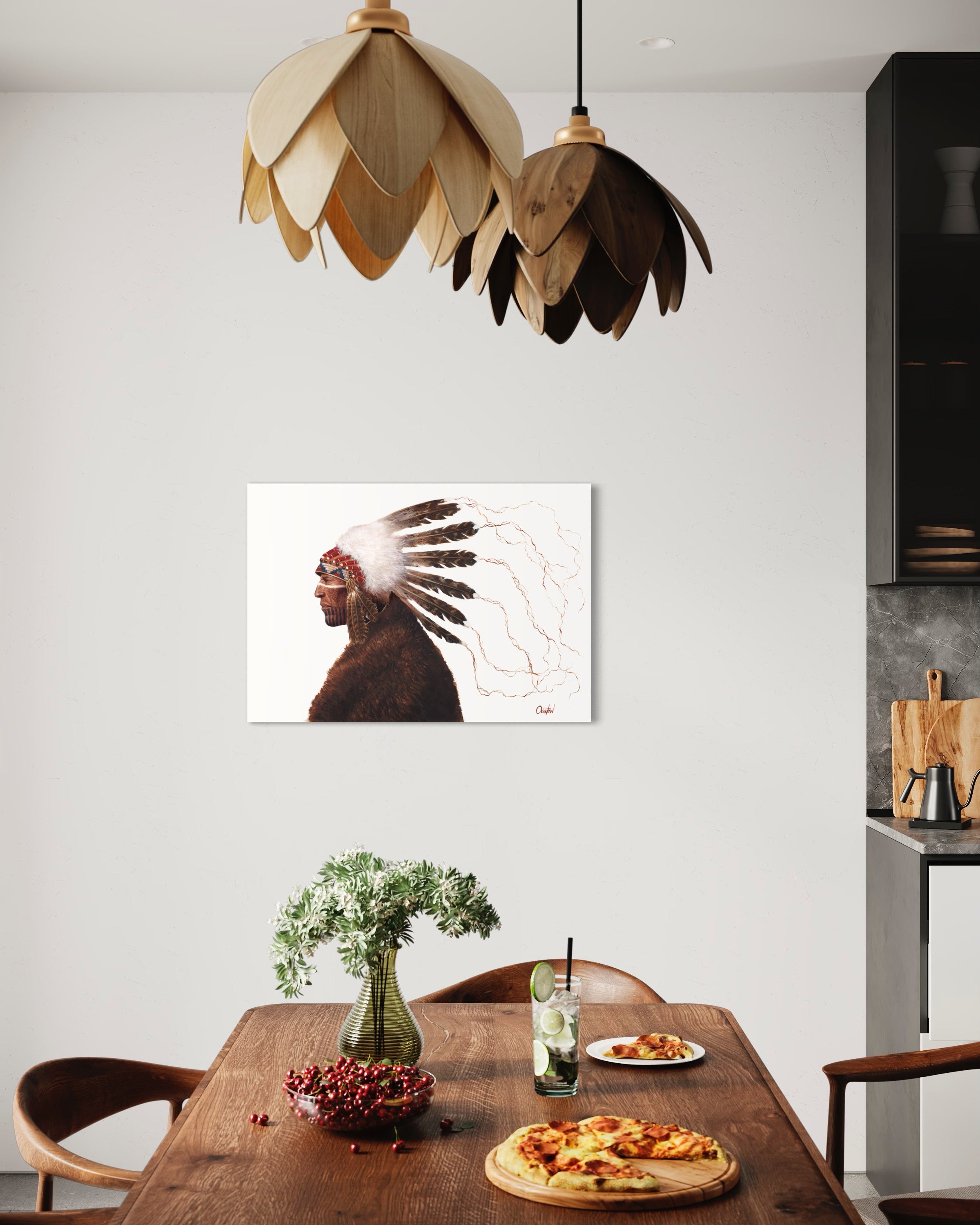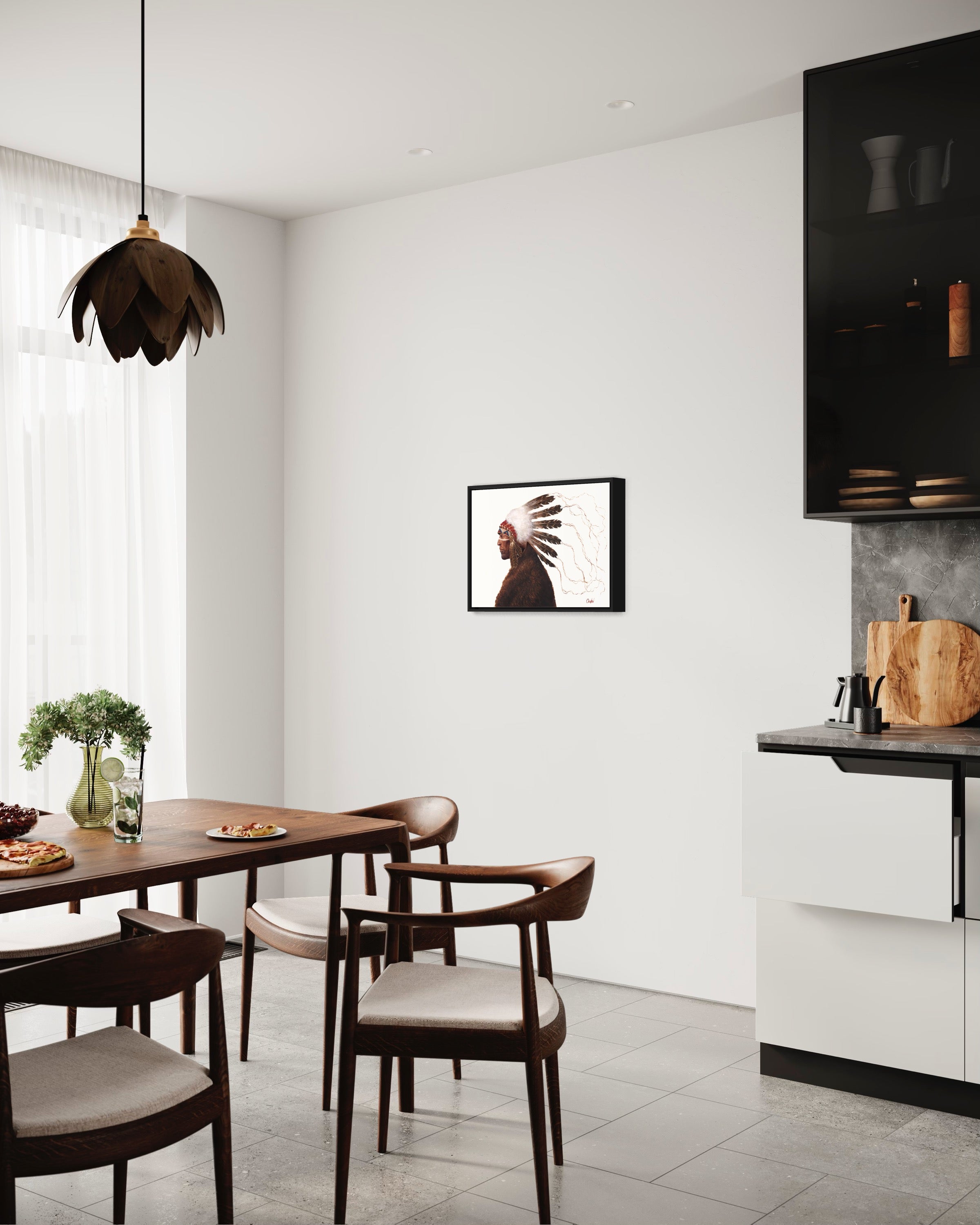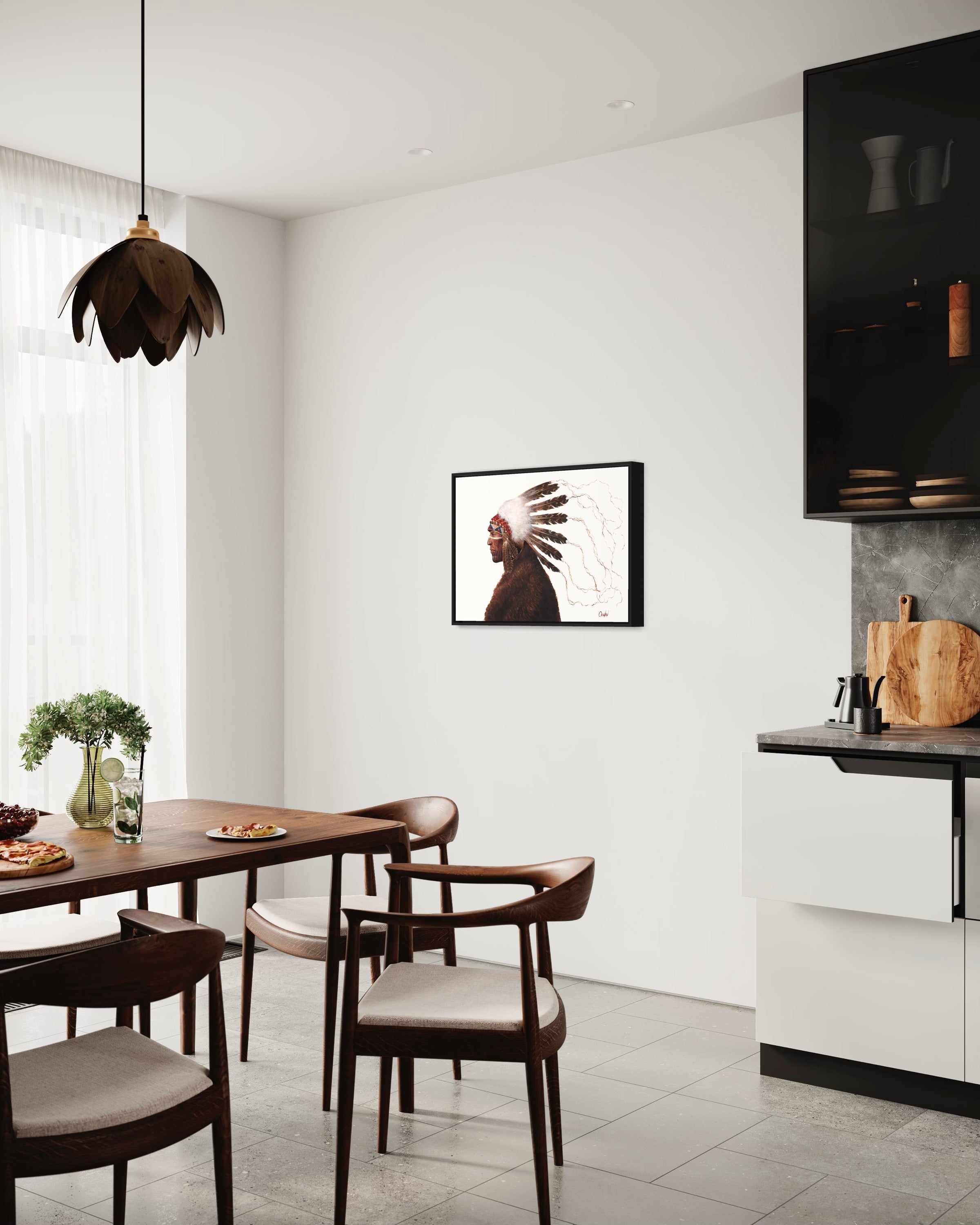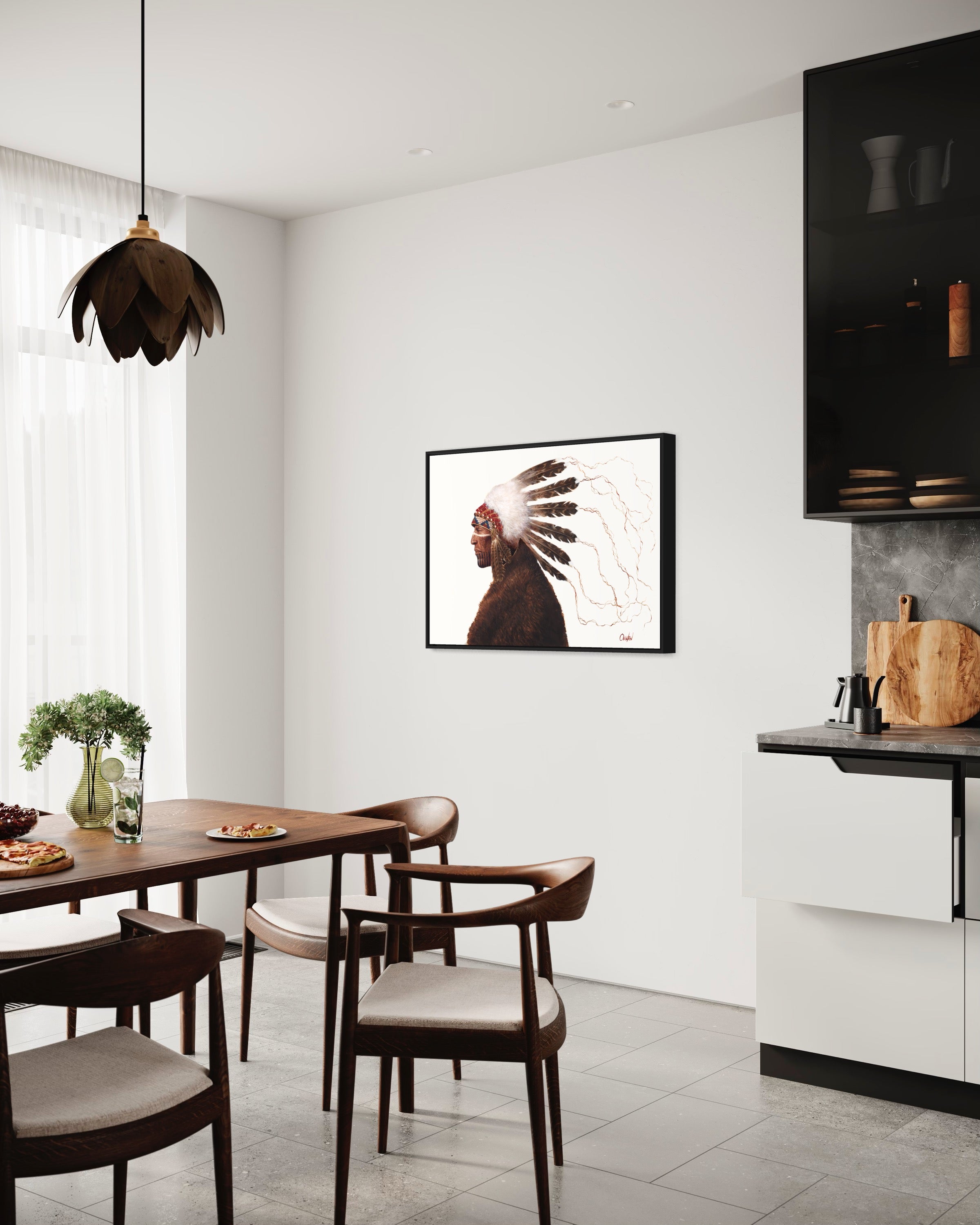 SEVEN THUNDERS | Luxe Collection Canvas Print
Make your space something special with the inspiring Seven Thunders | Luxe Collection Canvas Print. Expertly crafted and custom-built to order, this statement piece is designed to motivate you with the spirit of determination and to remind you to never give up. Showcase your artwork in a black float frame for a truly majestic look - or hang it without one for a bold statement. Make a difference in your space, starting with this brilliant conversation piece.
THE STORY BEHIND THE PAINTING:
The veteran of untold battles, Seven Thunders applies the sacred paint and puts on the eagle headdress to go war for his people, yet again. In his life, he has lived as part of the most free and autonomous people to ever walk the earth. He has witnessed that freedom give way to restrictions and control, a story which, sadly, repeats throughout history.

Seven Thunders is available in the following formats:
Fine Art Prints
Canvas Prints
Luxe Canvas Prints
Limited Edition Hand Embellished Luxe Canvas Prints
Hand-signed Prints
Museum Print
Free Shipping!!! Custom, high-end canvas print that looks remarkably like an original painting. Large and impressive size that looks amazing on the wall either framed or unframed. Custom created by my preferred local printer.
SEVEN THUNDERS | Luxe Collection Canvas Print