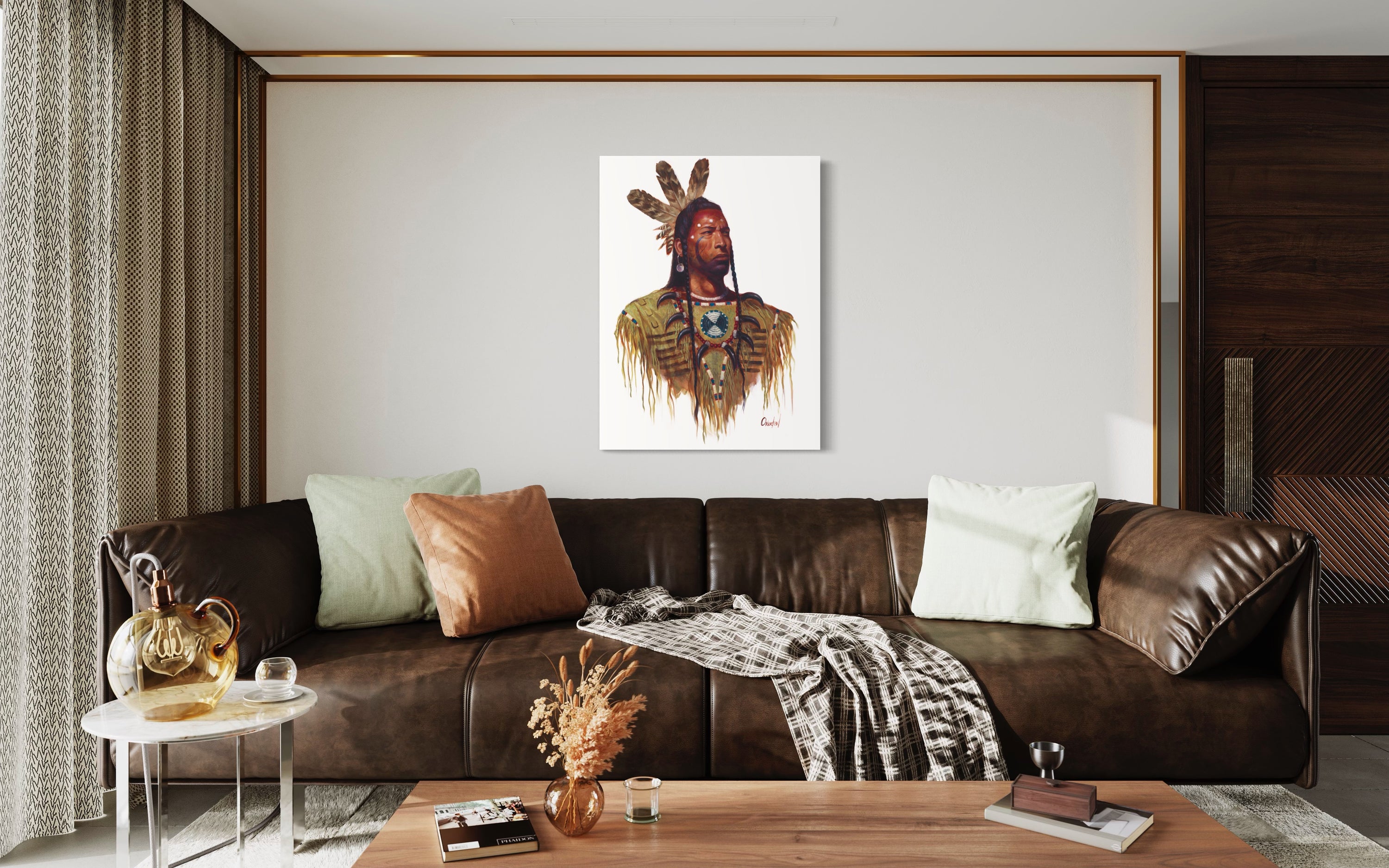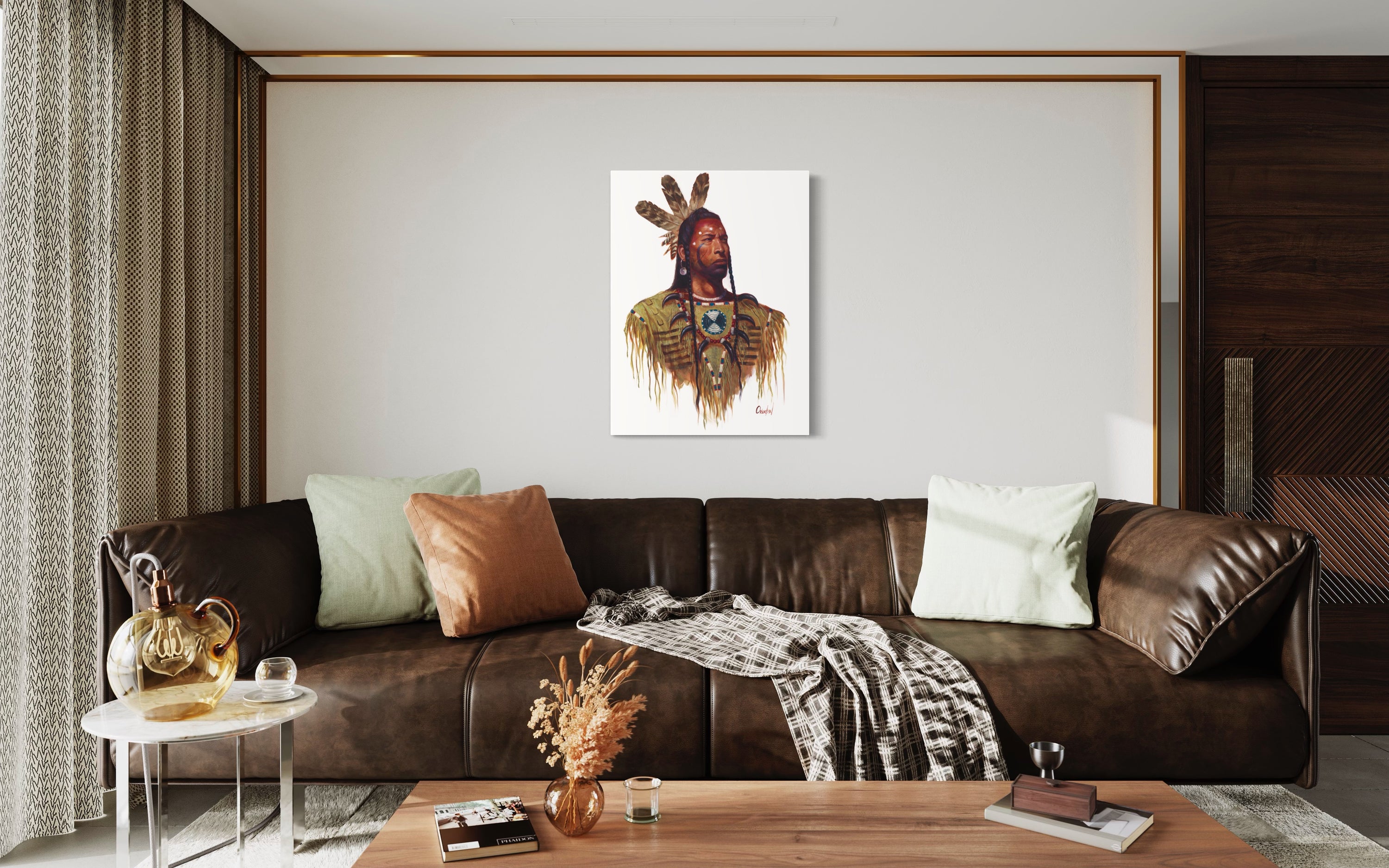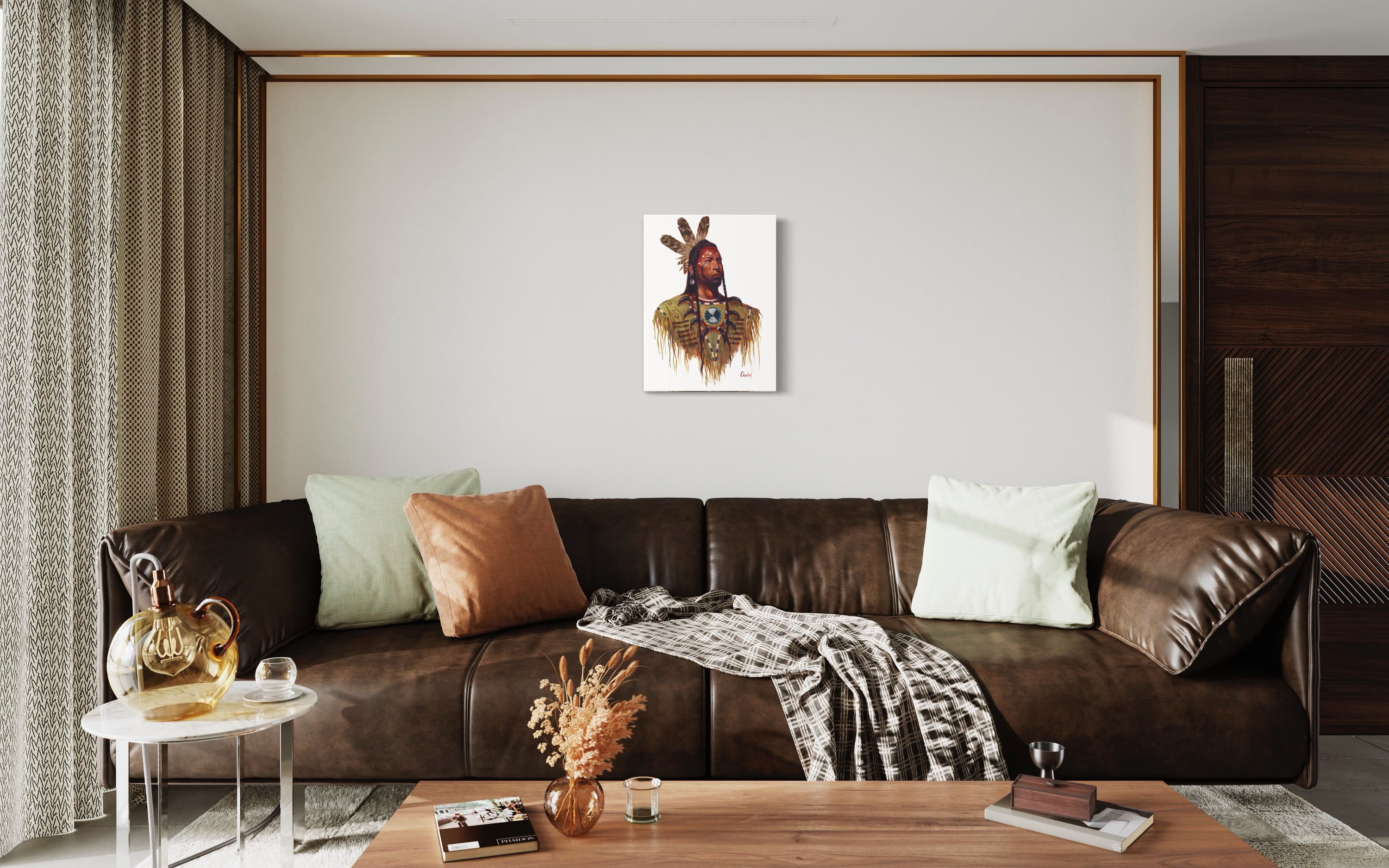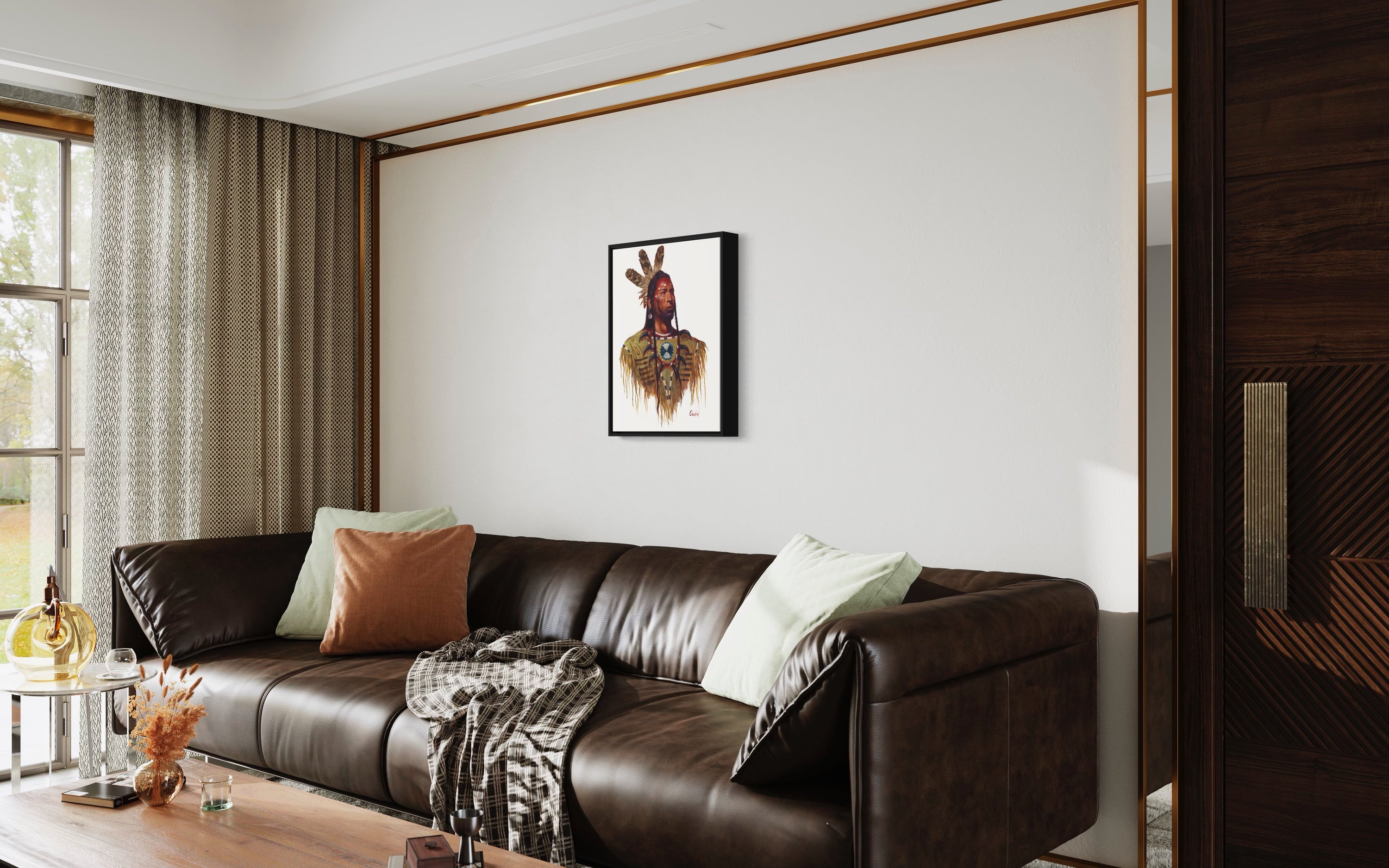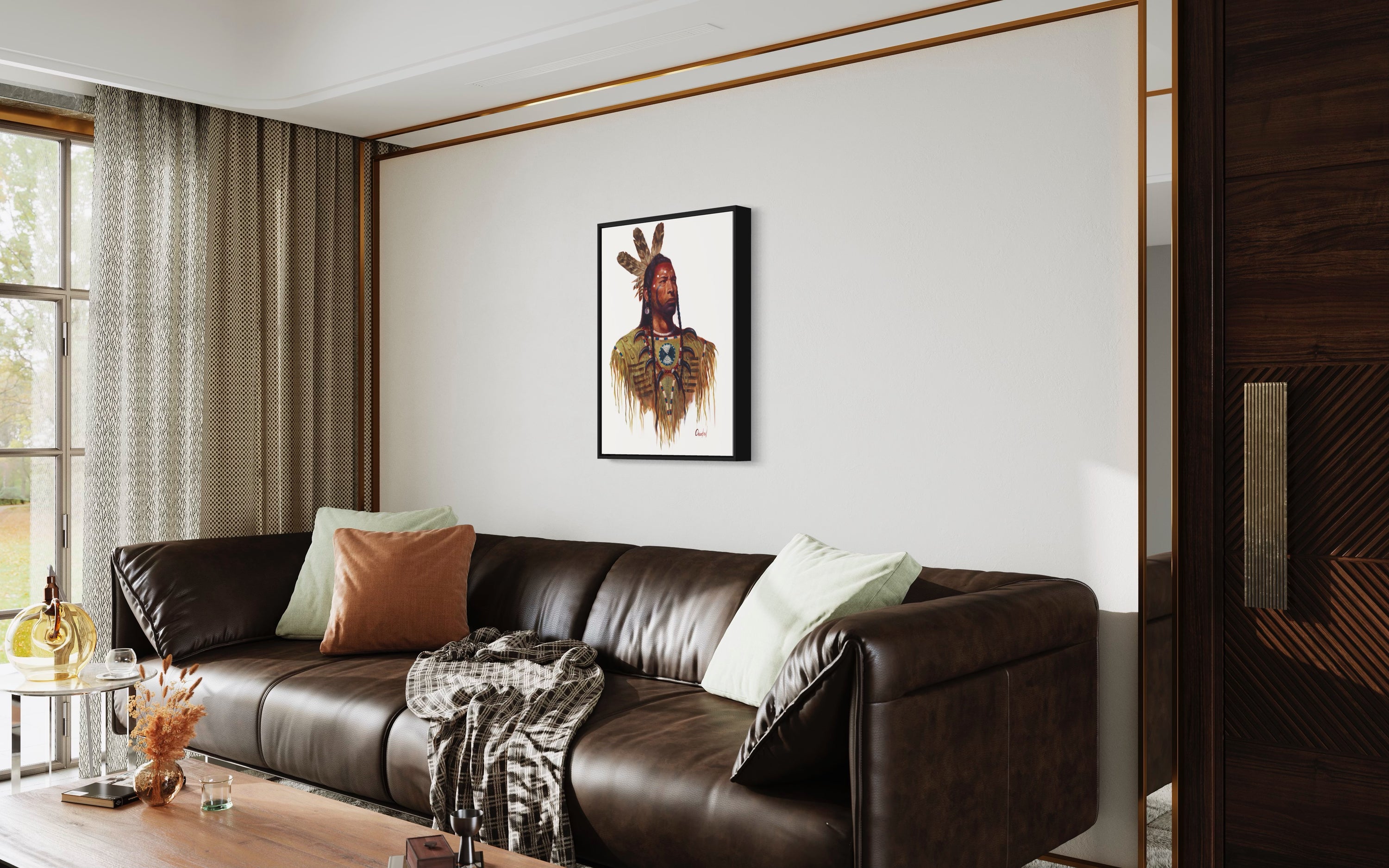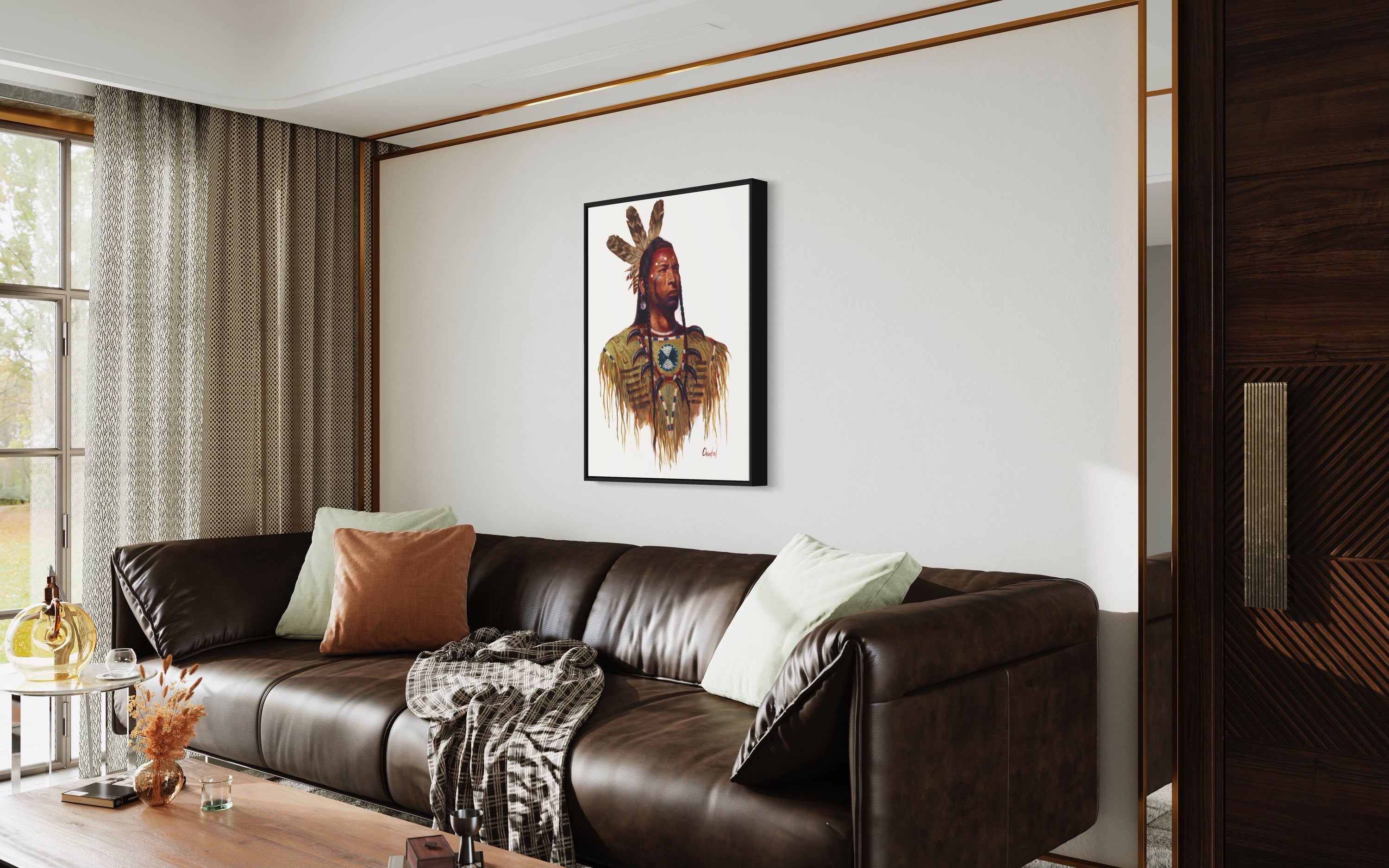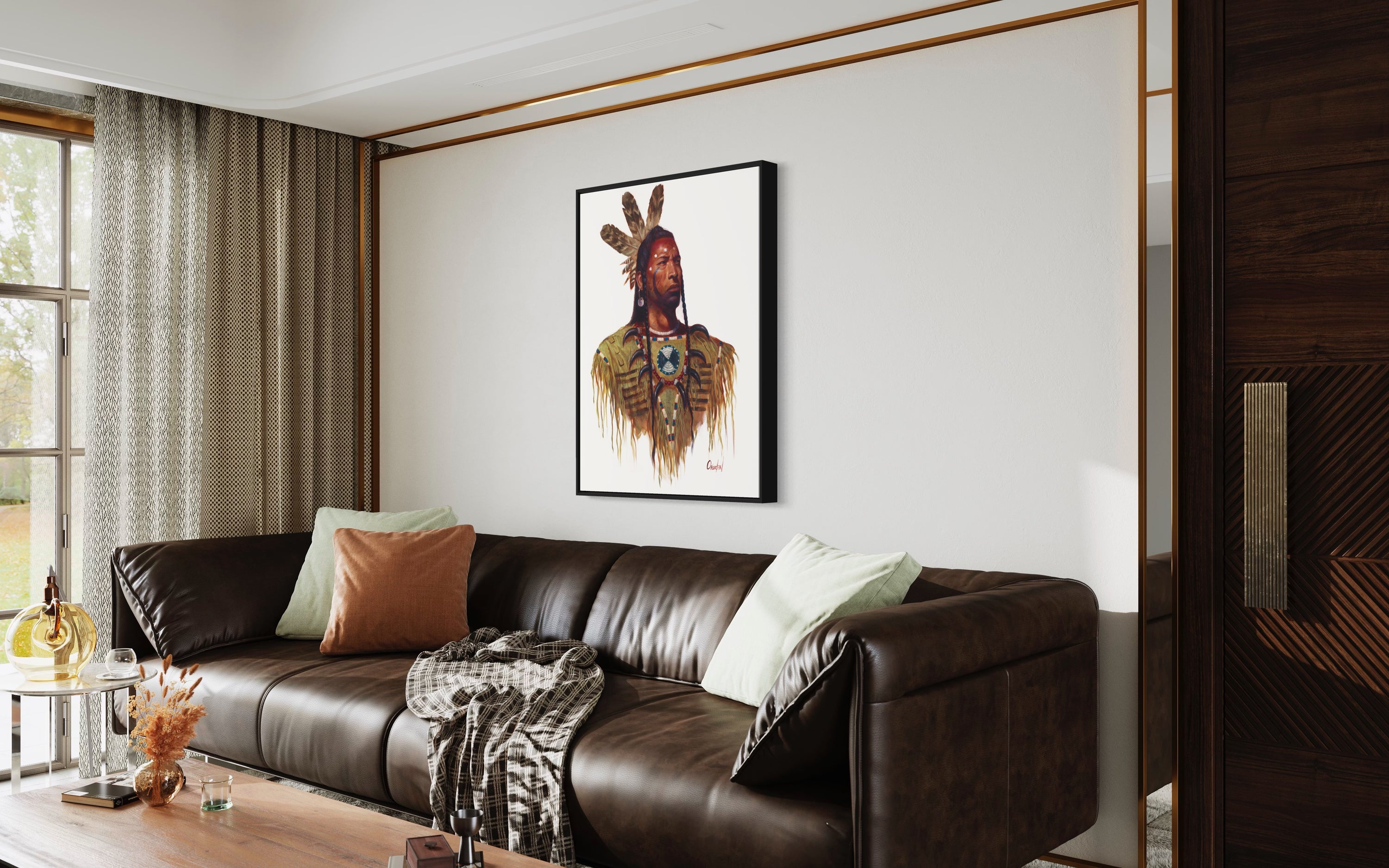 KILLS PLENTY | Luxe Collection Canvas Print
Discover bold warrior power with the KILLS PLENTY | Luxe Collection Canvas Print! The impressive quality and flawless printing will make it the center of attention in your home, daring you to take your living space to the next level. Dare to stand out and take your style to new heights!
THE STORY BEHIND THE PAINTING:
The Plains Indian Warrior was among the freest and most individualistic beings to ever walk the earth. The Horse only added to this incredible freedom and powerful way of life. In that time and place a warrior knew without doubt what was valuable and good in life. Kills Plenty bears the scars from the violence of such a world and has the bearing of a truly free human being subservient to no one. A truly free individual who lives and dies as a warrior.
Kills Plenty is available in the following formats:
Fine Art Prints
Luxe Canvas Prints
Limited Edition Hand Embellished Luxe Canvas Prints
Hand-signed Prints
Museum Prints
Canvas Prints
Free Shipping!!! Custom, high-end canvas print that looks remarkably like an original painting. Large and impressive size that looks amazing on the wall either framed or unframed. Custom created by my preferred printer.
KILLS PLENTY | Luxe Collection Canvas Print