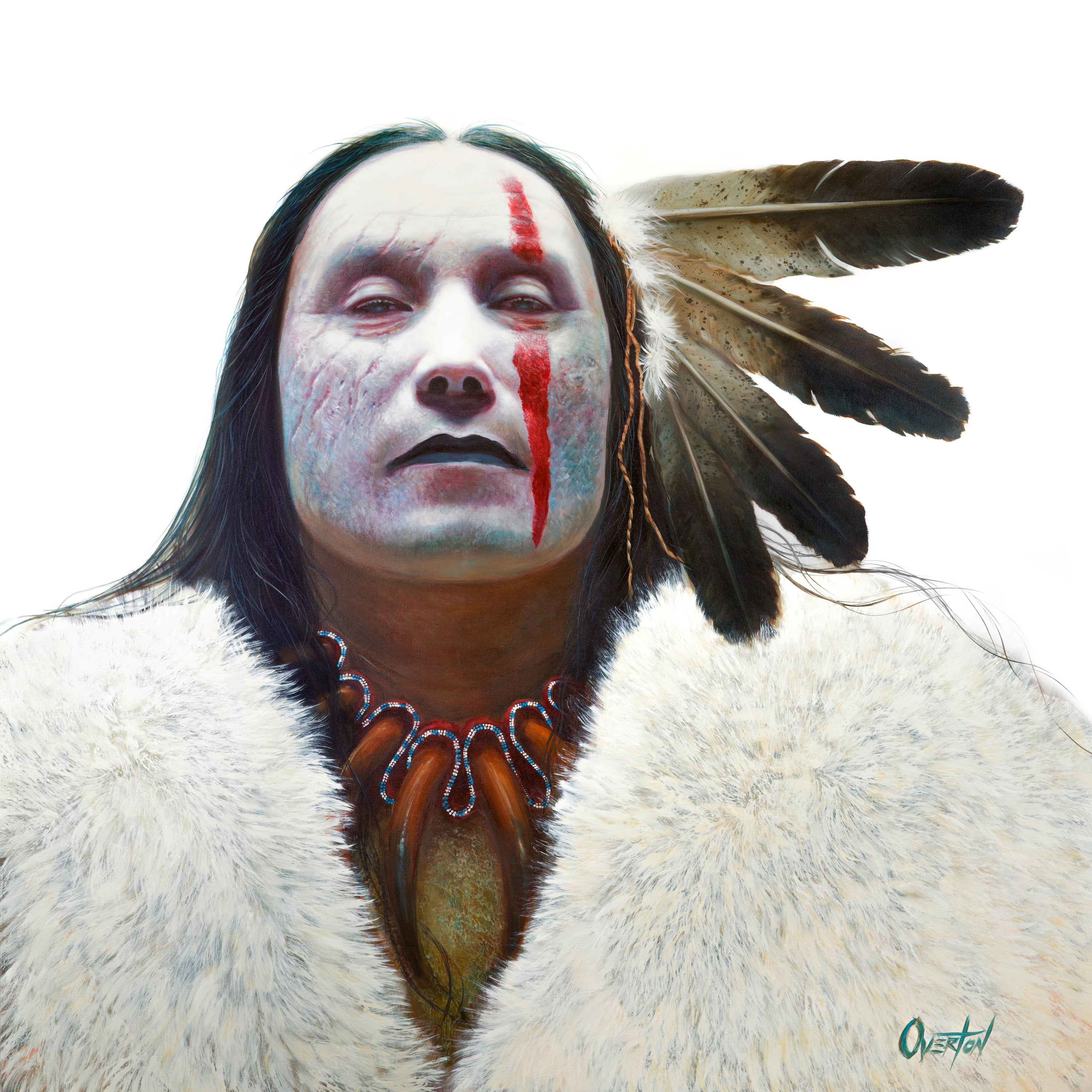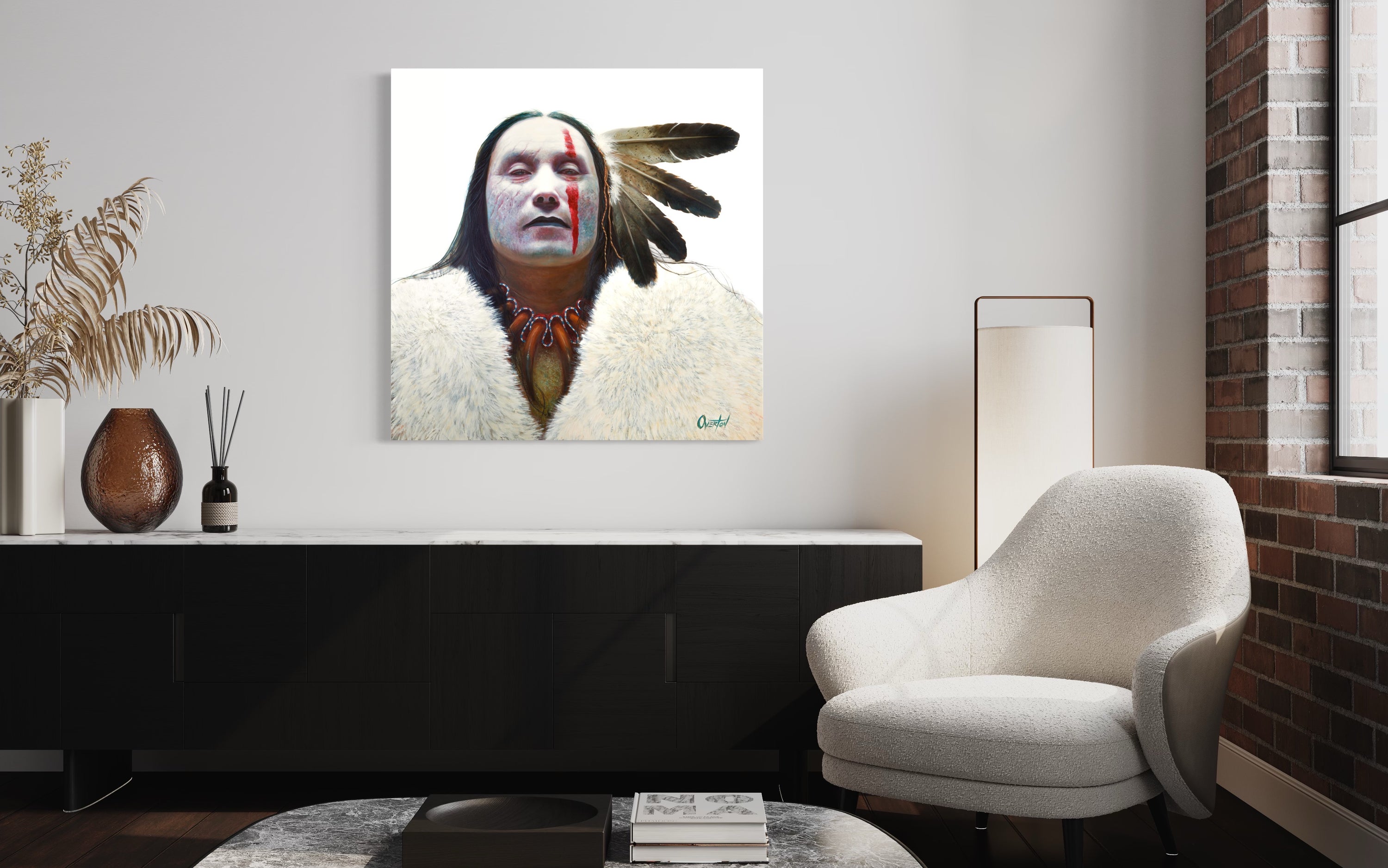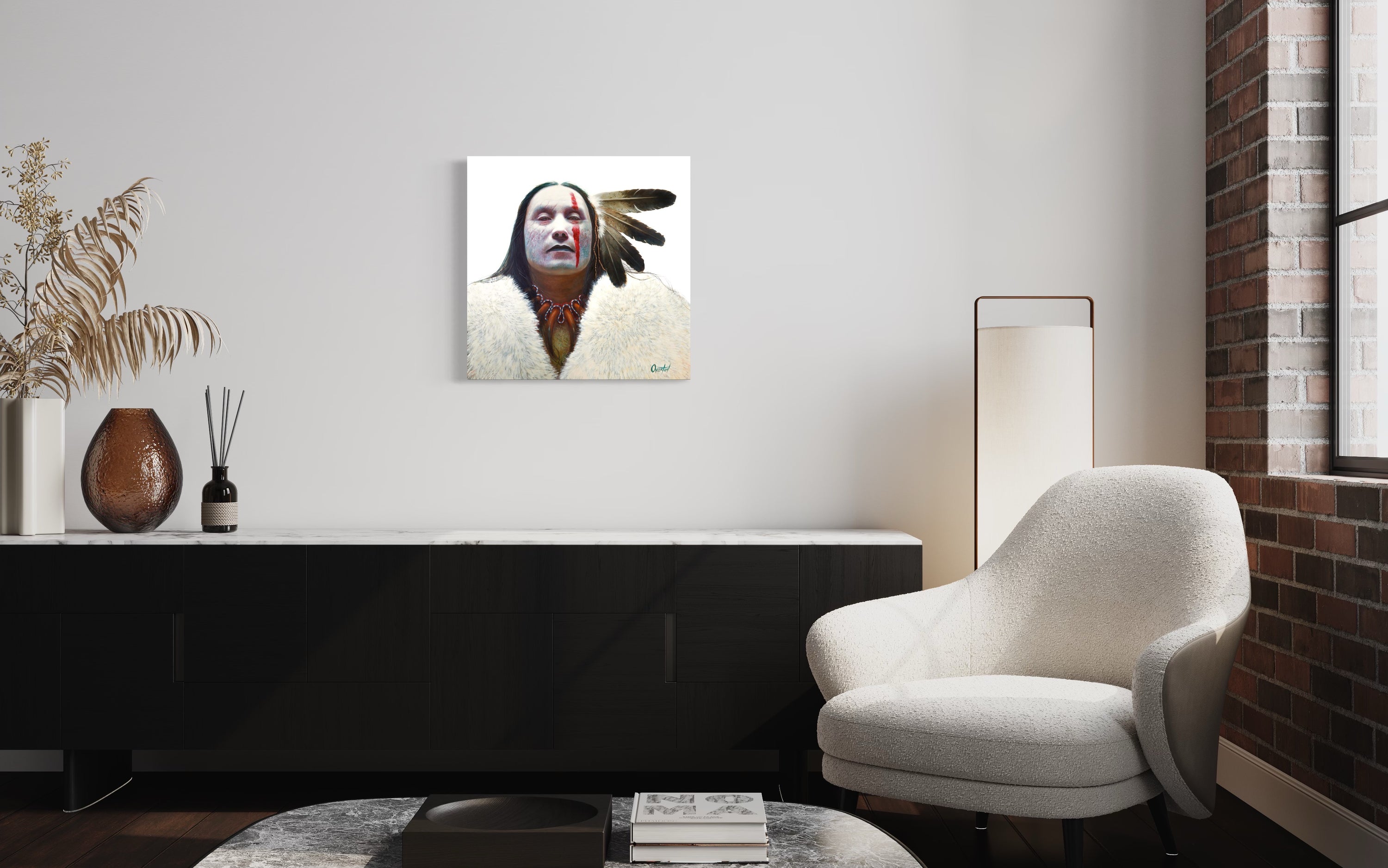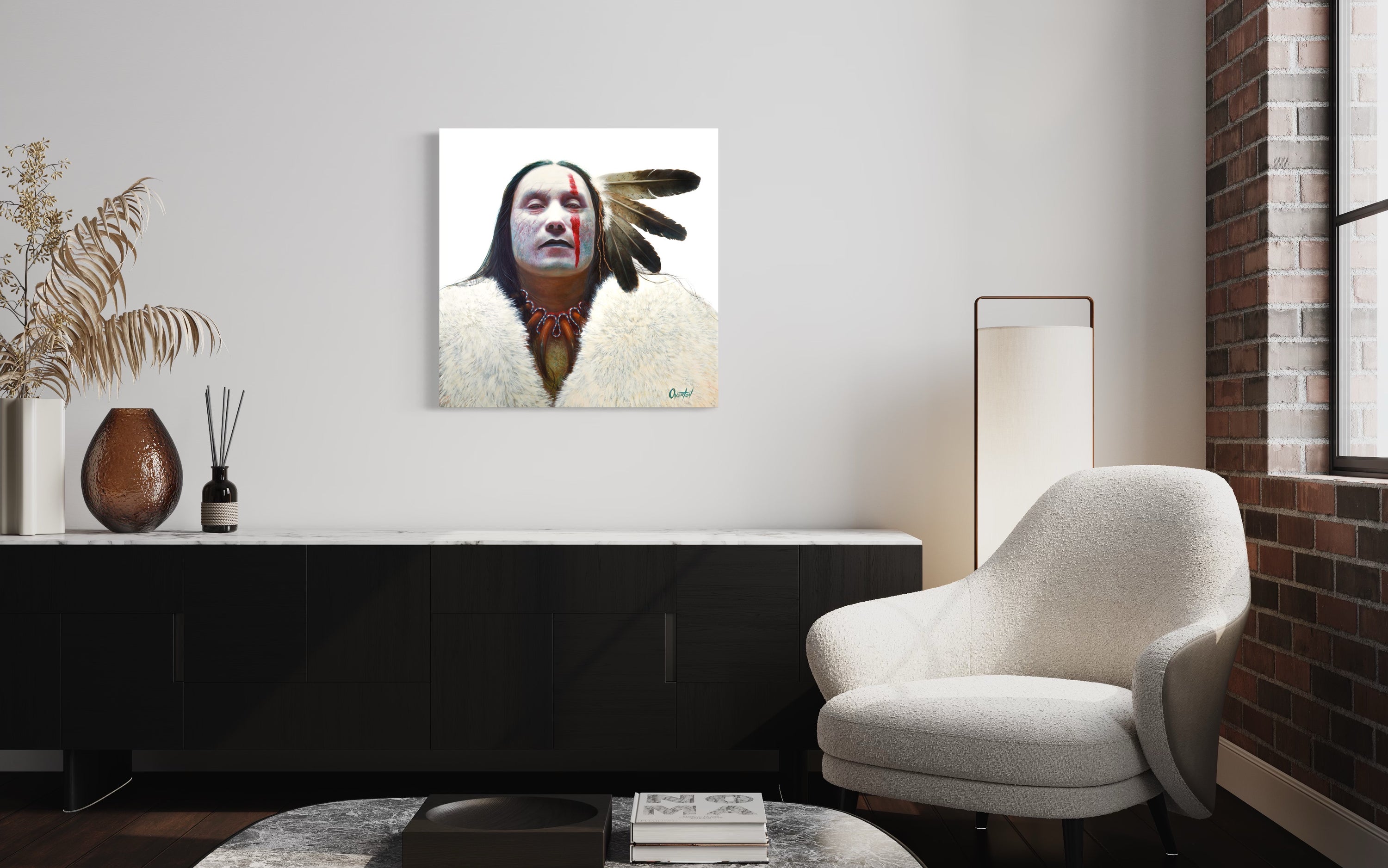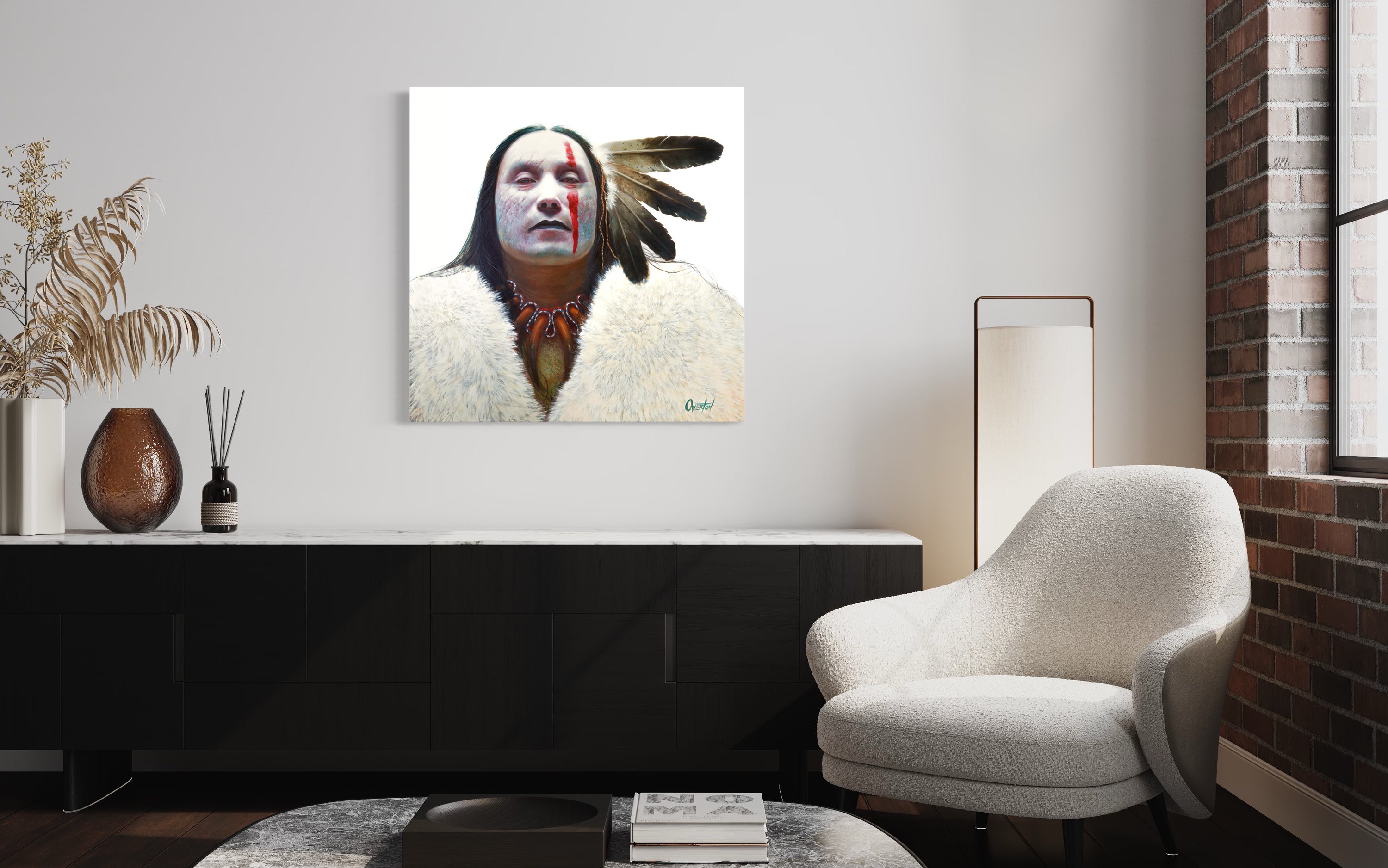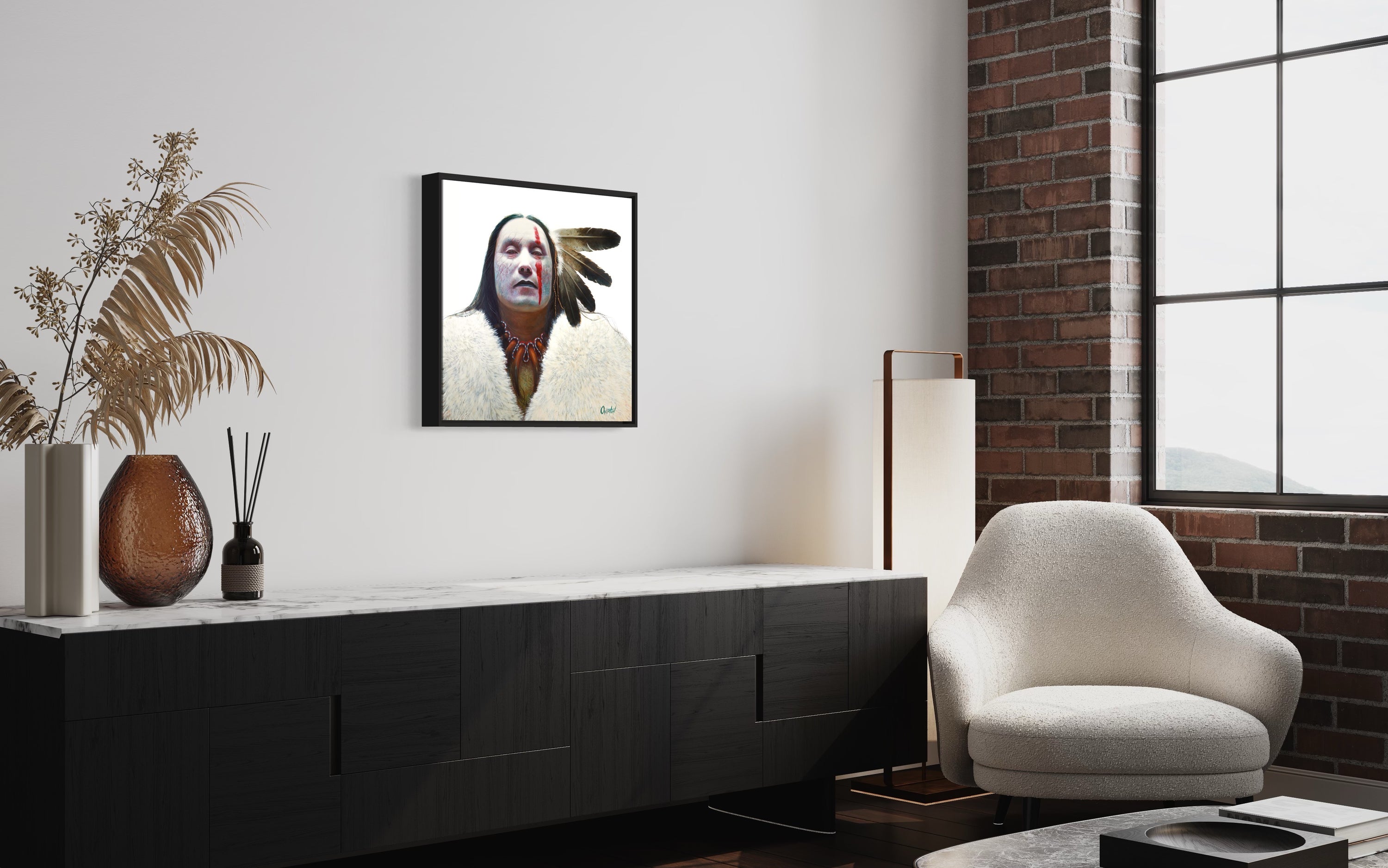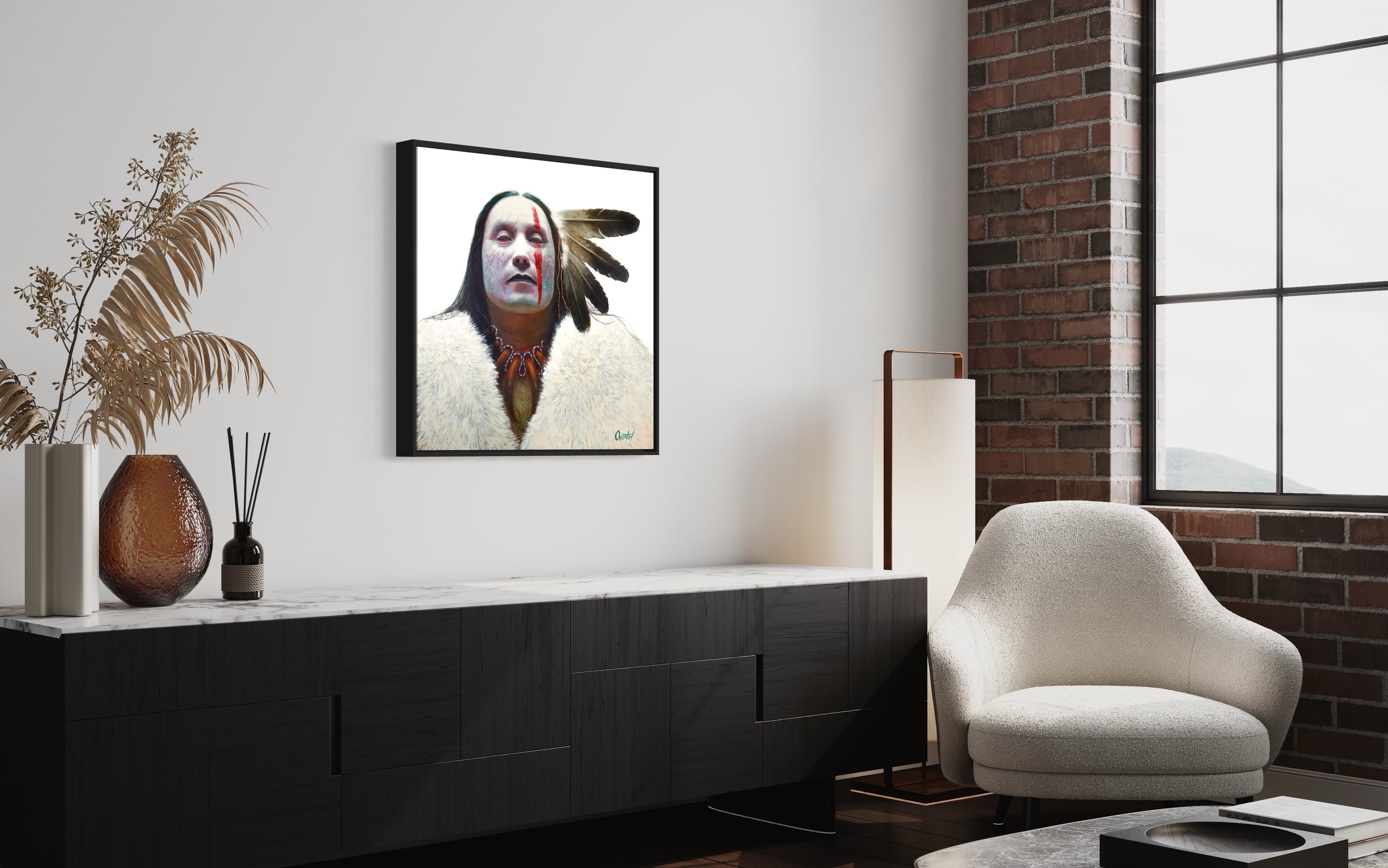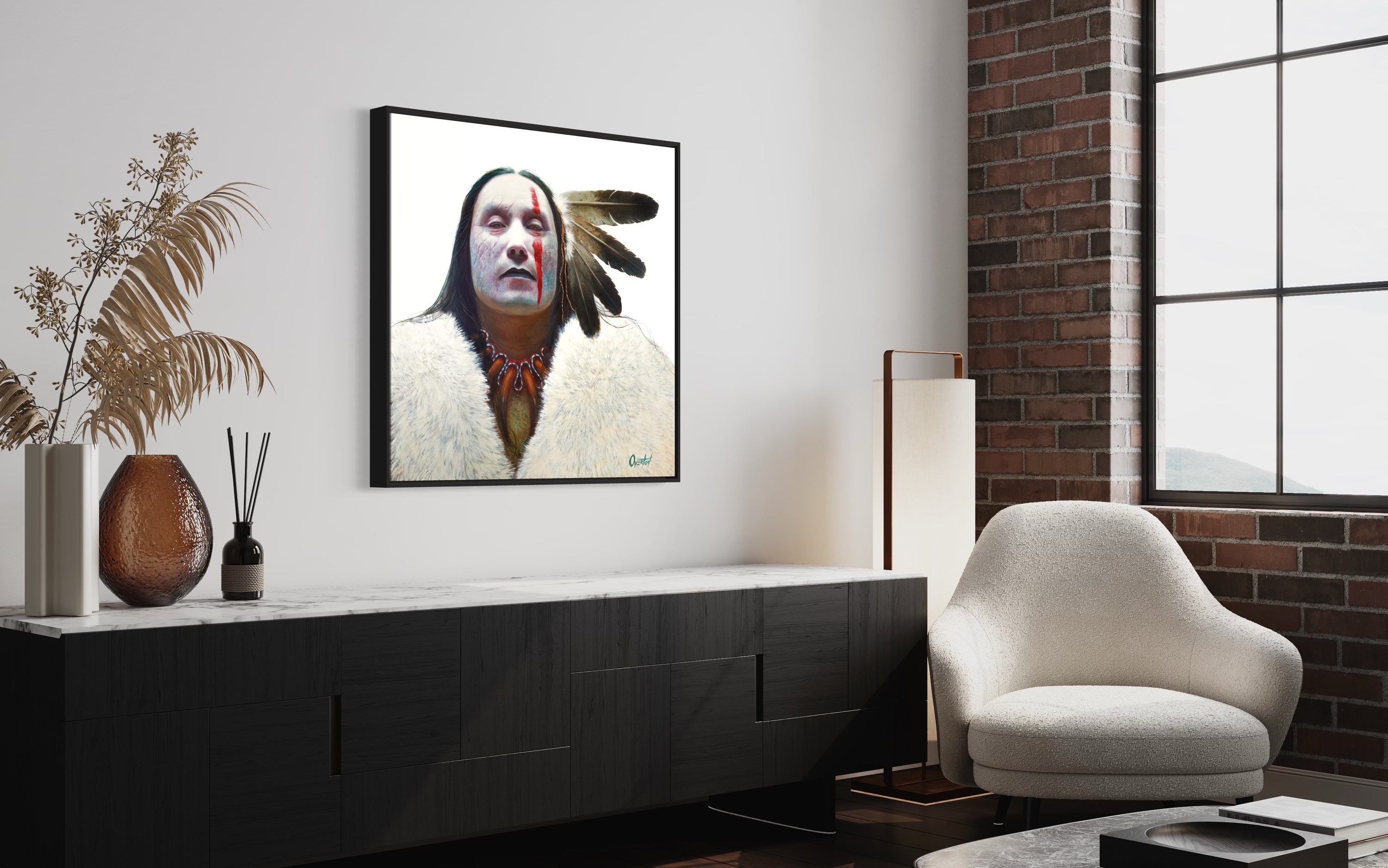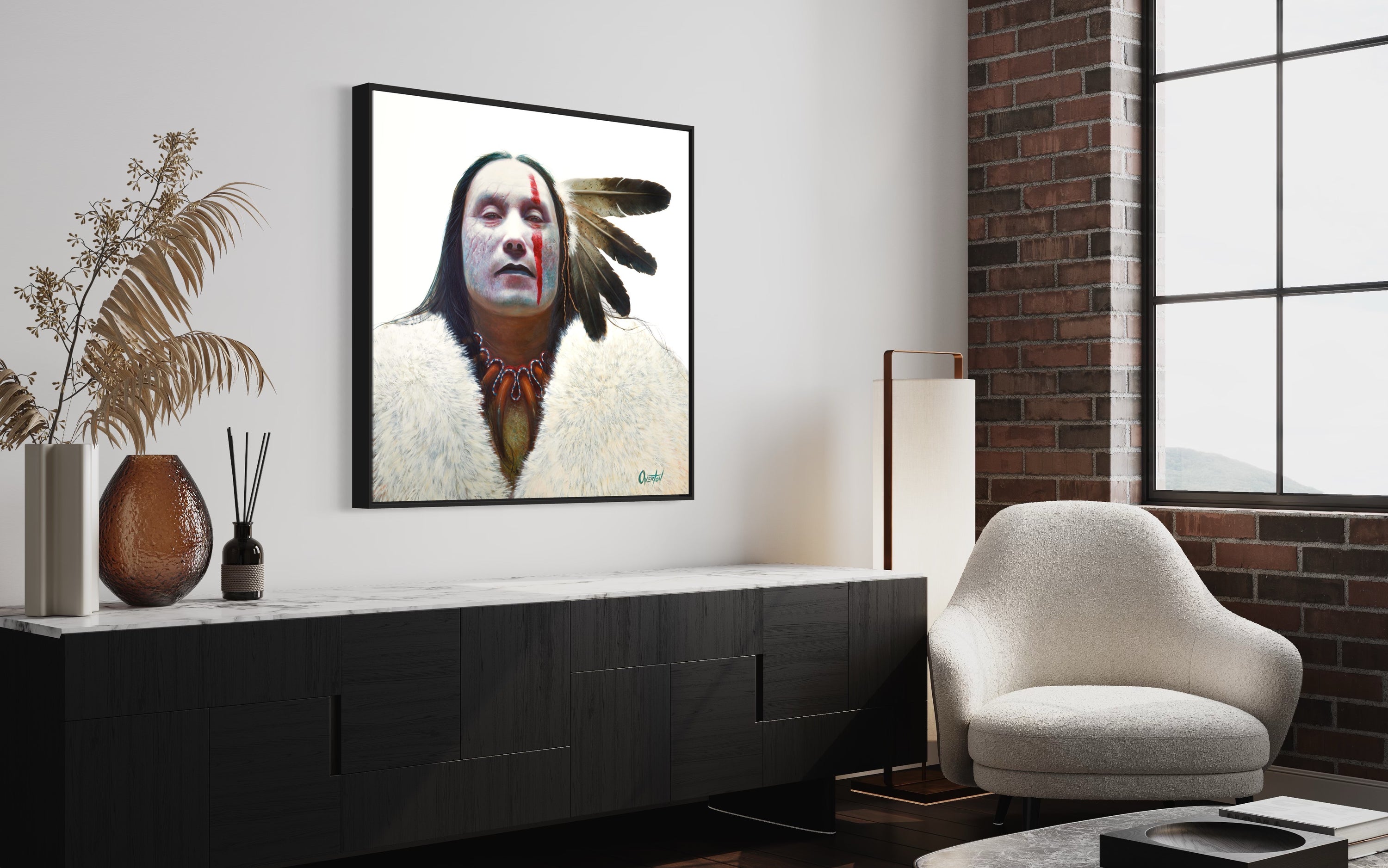 BLOOD WOLF | Luxe Collection Canvas Print
Be bold! Let the BLOOD WOLF canvas print remind you to take the noble path in life. Make your room something really special with this luxurious art print and conquer the world with your courage! Showcase your artwork in a black float frame for a truly majestic look - or hang it without one for a bold statement. Make a difference in your space, starting with this brilliant conversation piece.
The Story Behind The Painting: The red road is the noble path we strive to walk in life. The color white represents the cardinal virtue of wisdom. The warrior wears these symbols to embody the true path of the human being and the quest for knowledge and understanding. Blood Wolf is a warrior in the deepest sense of the word. Focusing not on the mere defeat of a physical enemy but victory over the true enemy, which lies within.
Blood Wolf is available in the following formats:
Fine Art Prints
Canvas Prints
Hand-signed Prints
Free Shipping!!! Custom, high-end canvas print that looks remarkably like an original painting. Large and impressive size that looks amazing on the wall either framed or unframed. Custom created by my preferred local printer.
BLOOD WOLF | Luxe Collection Canvas Print