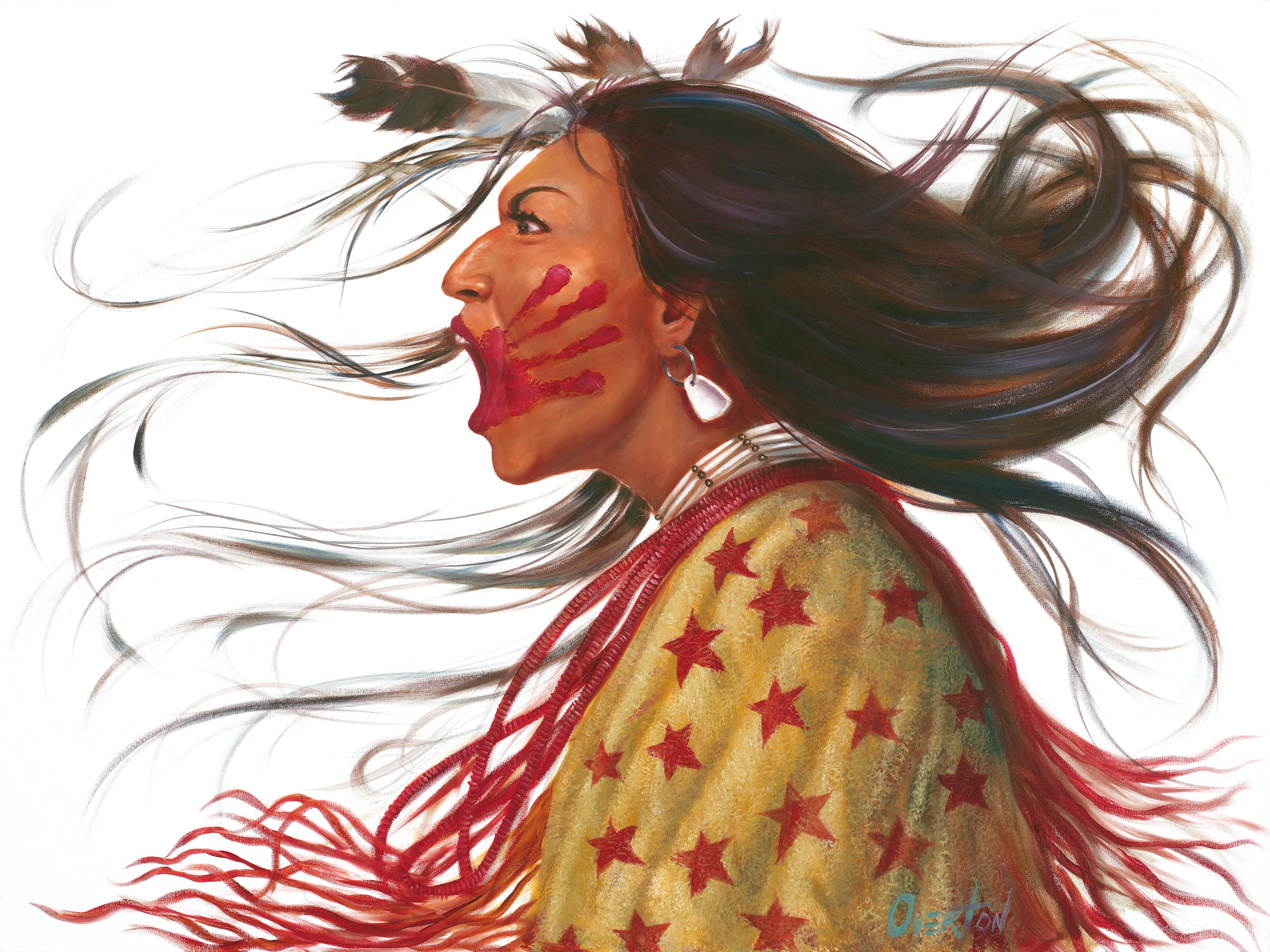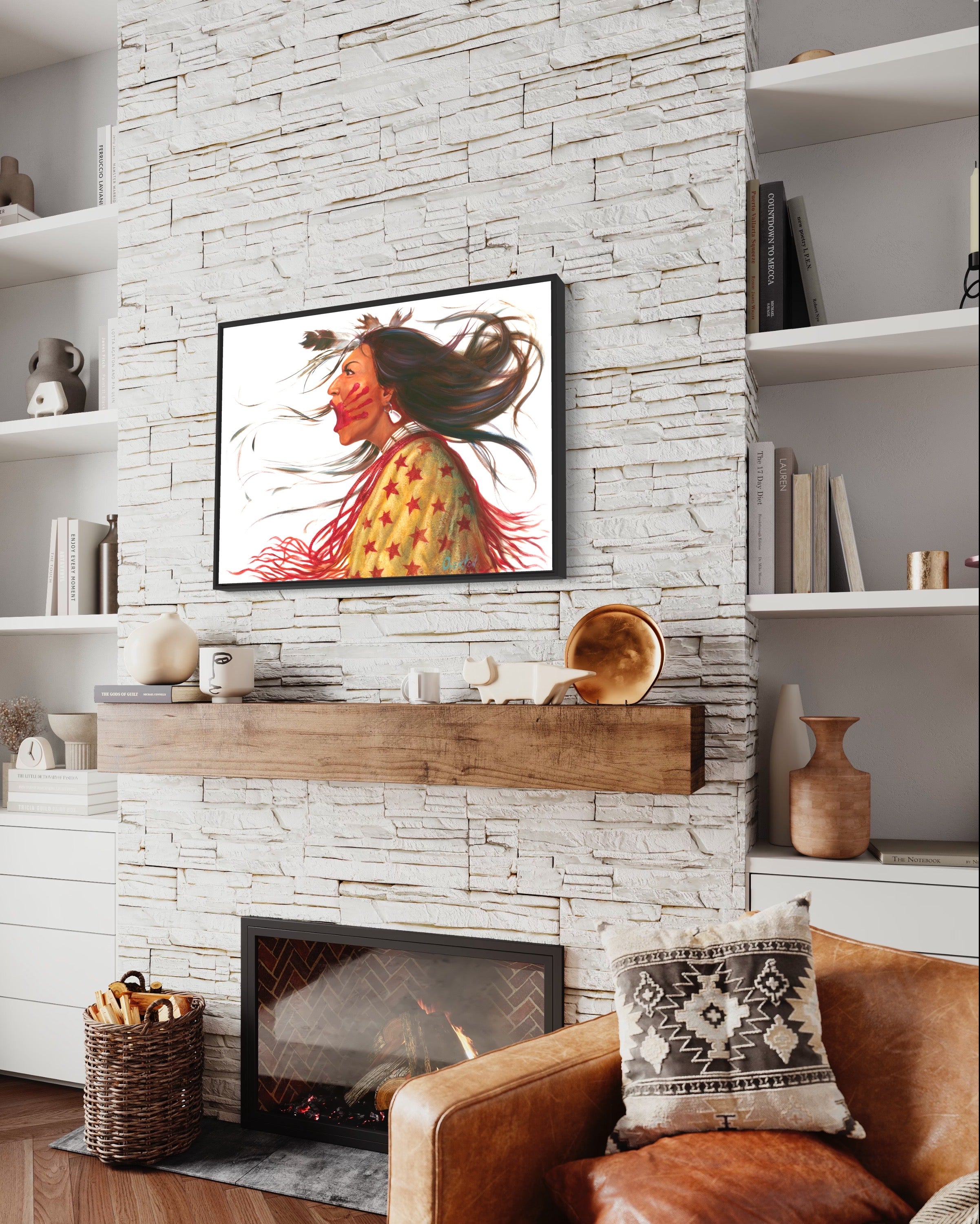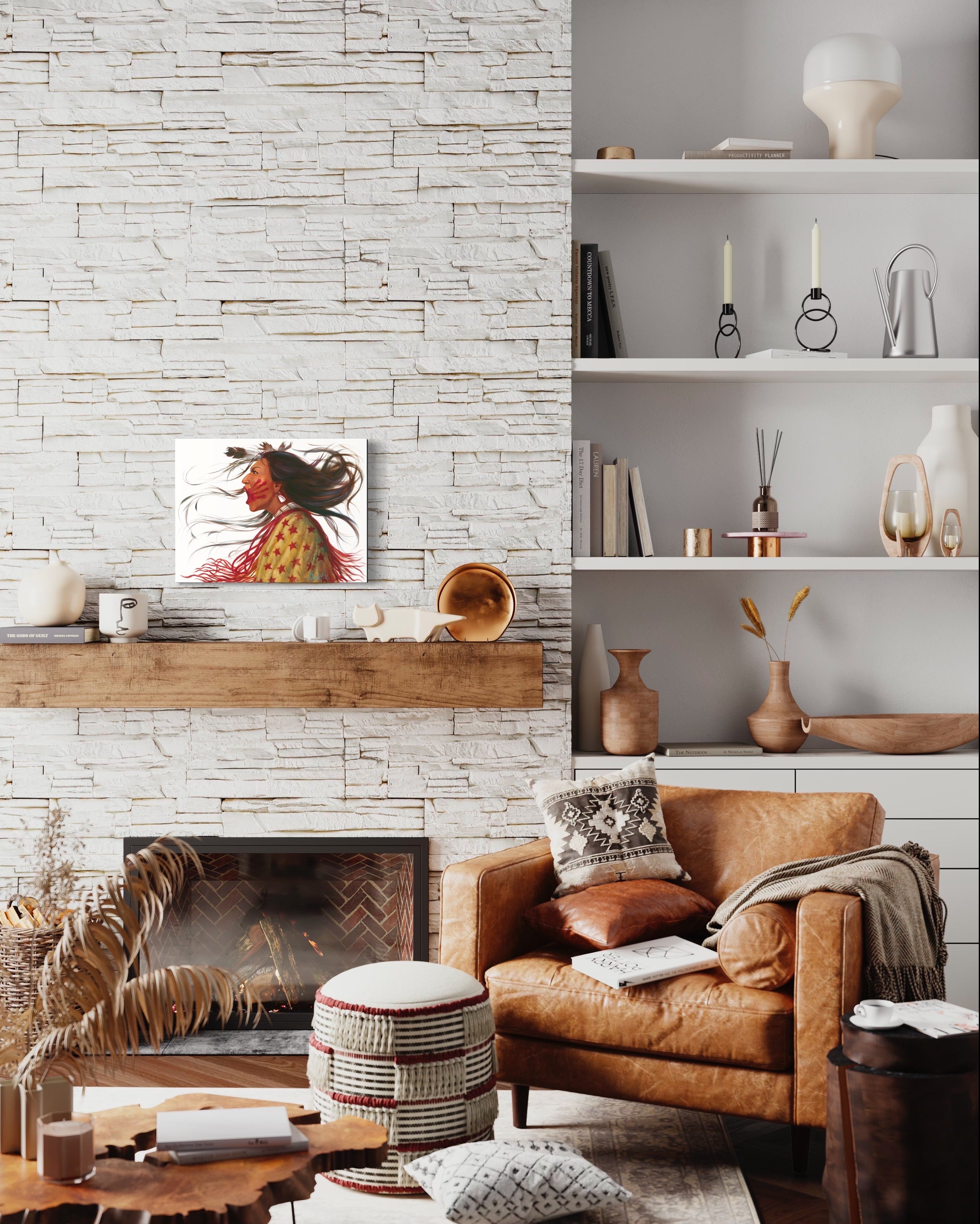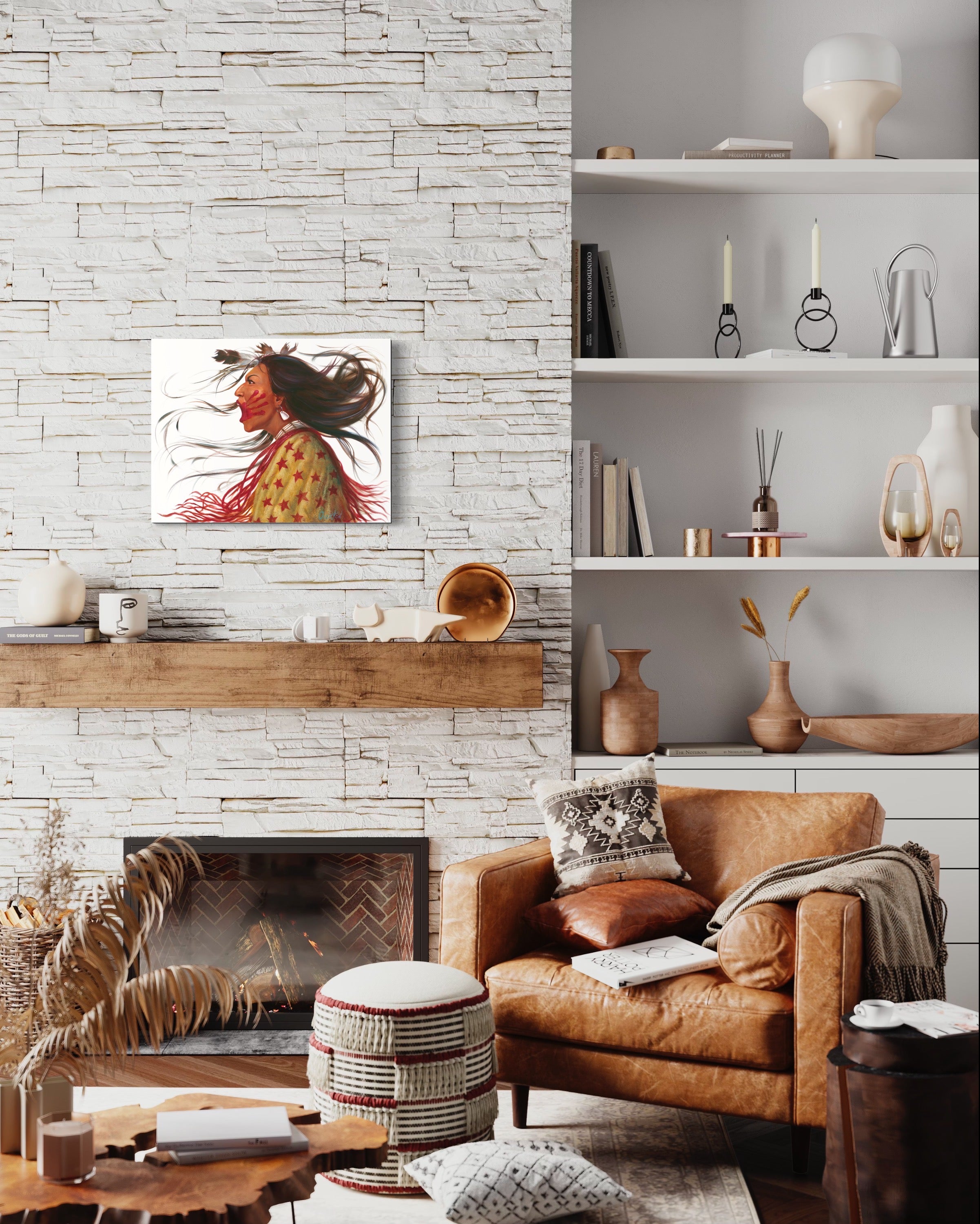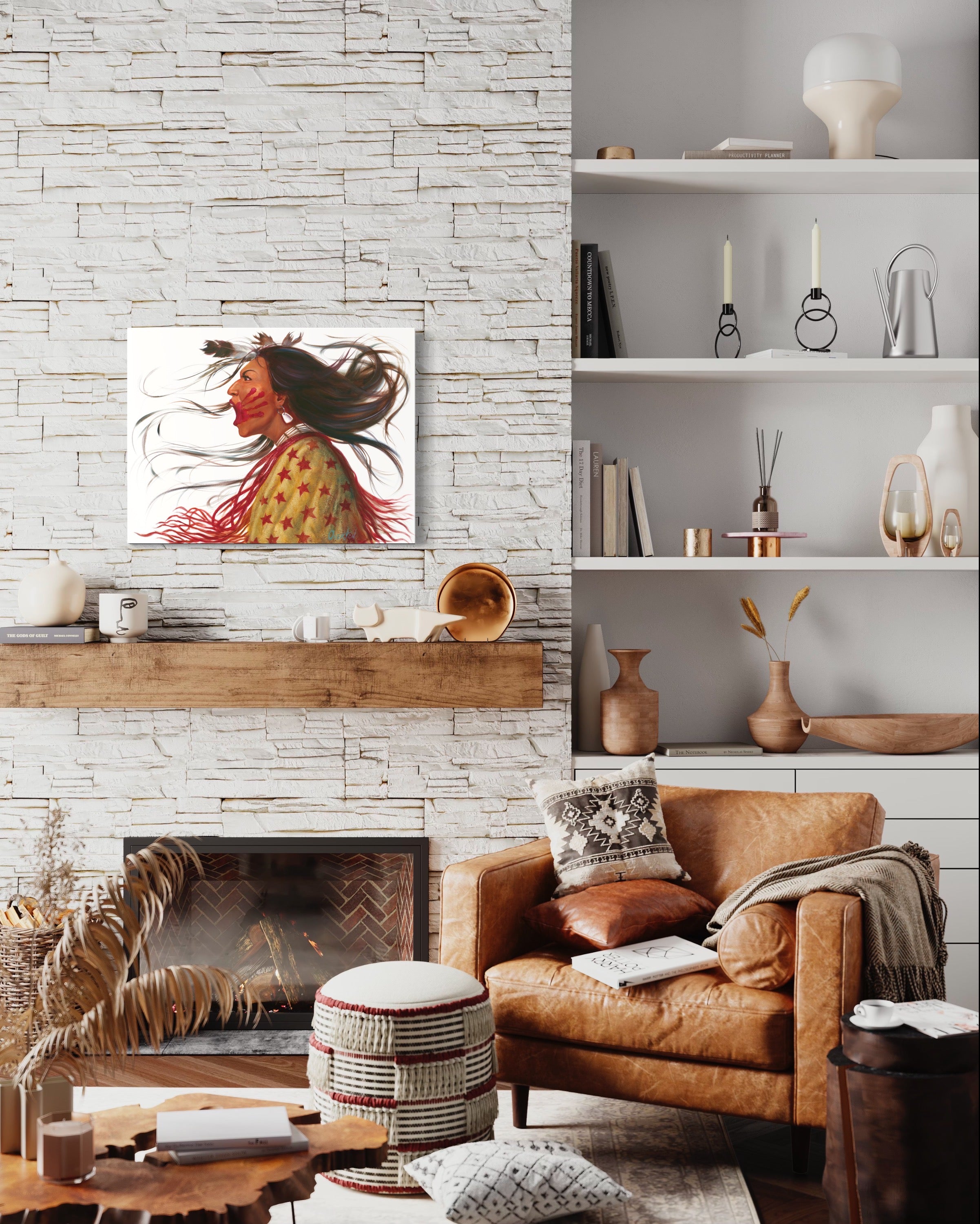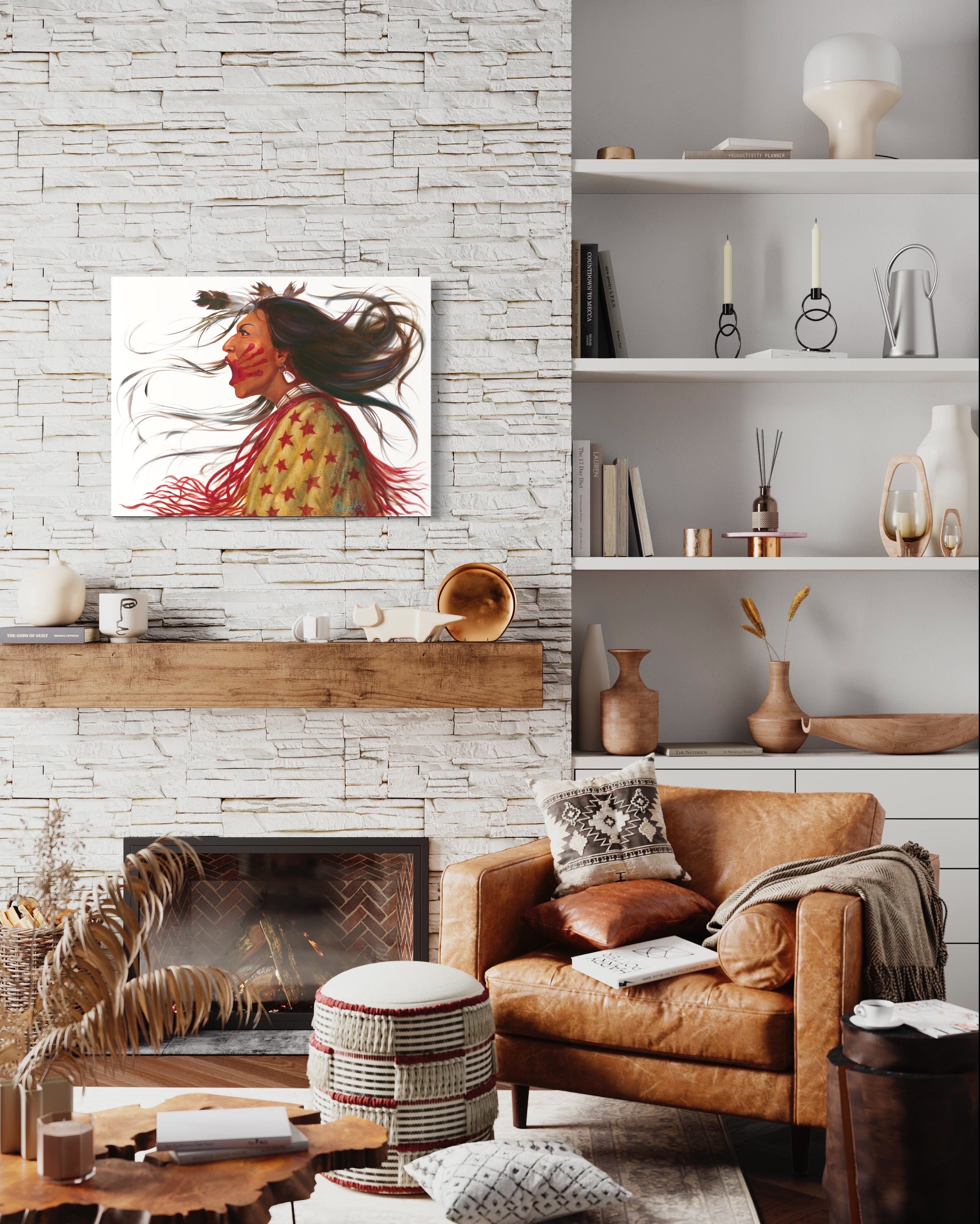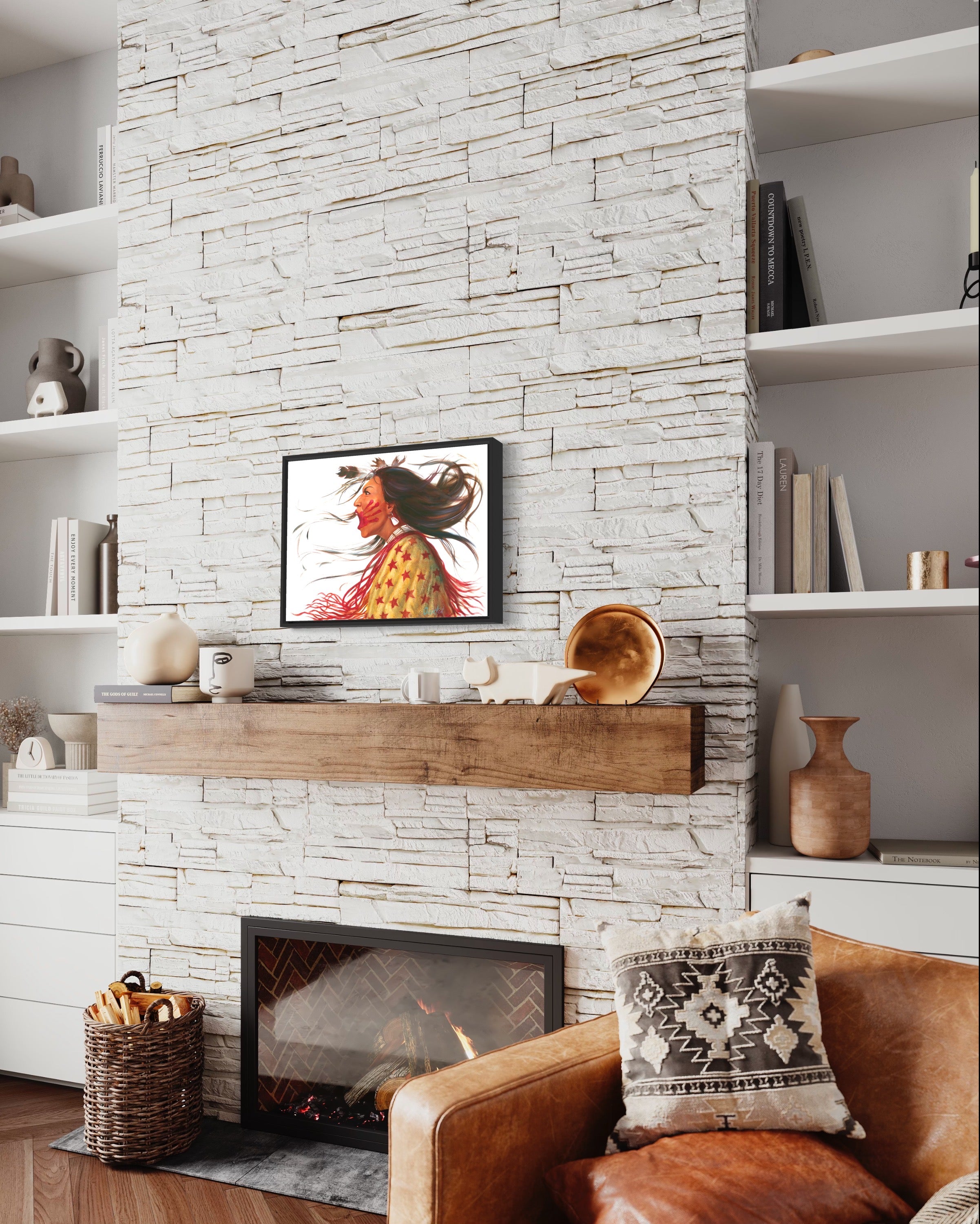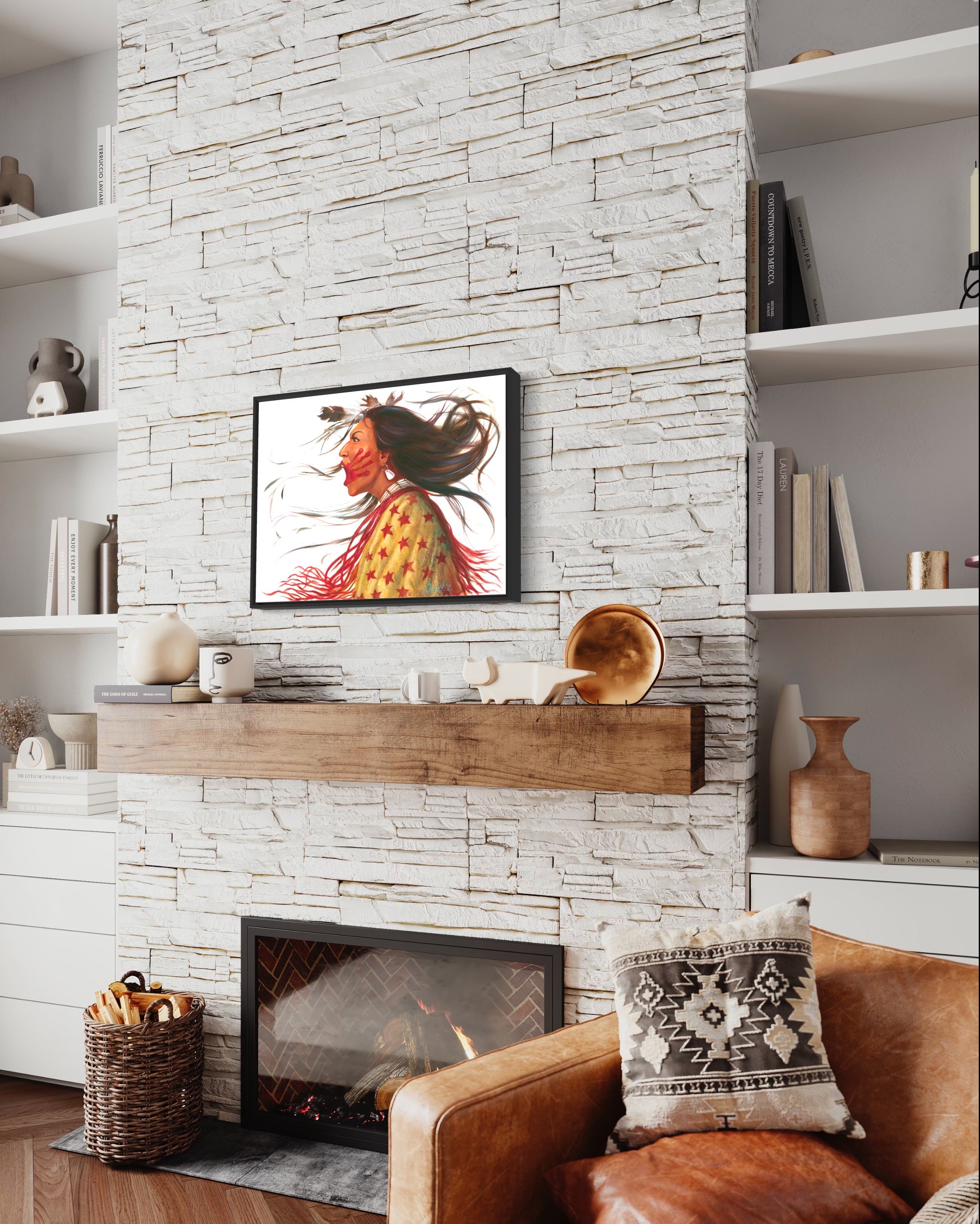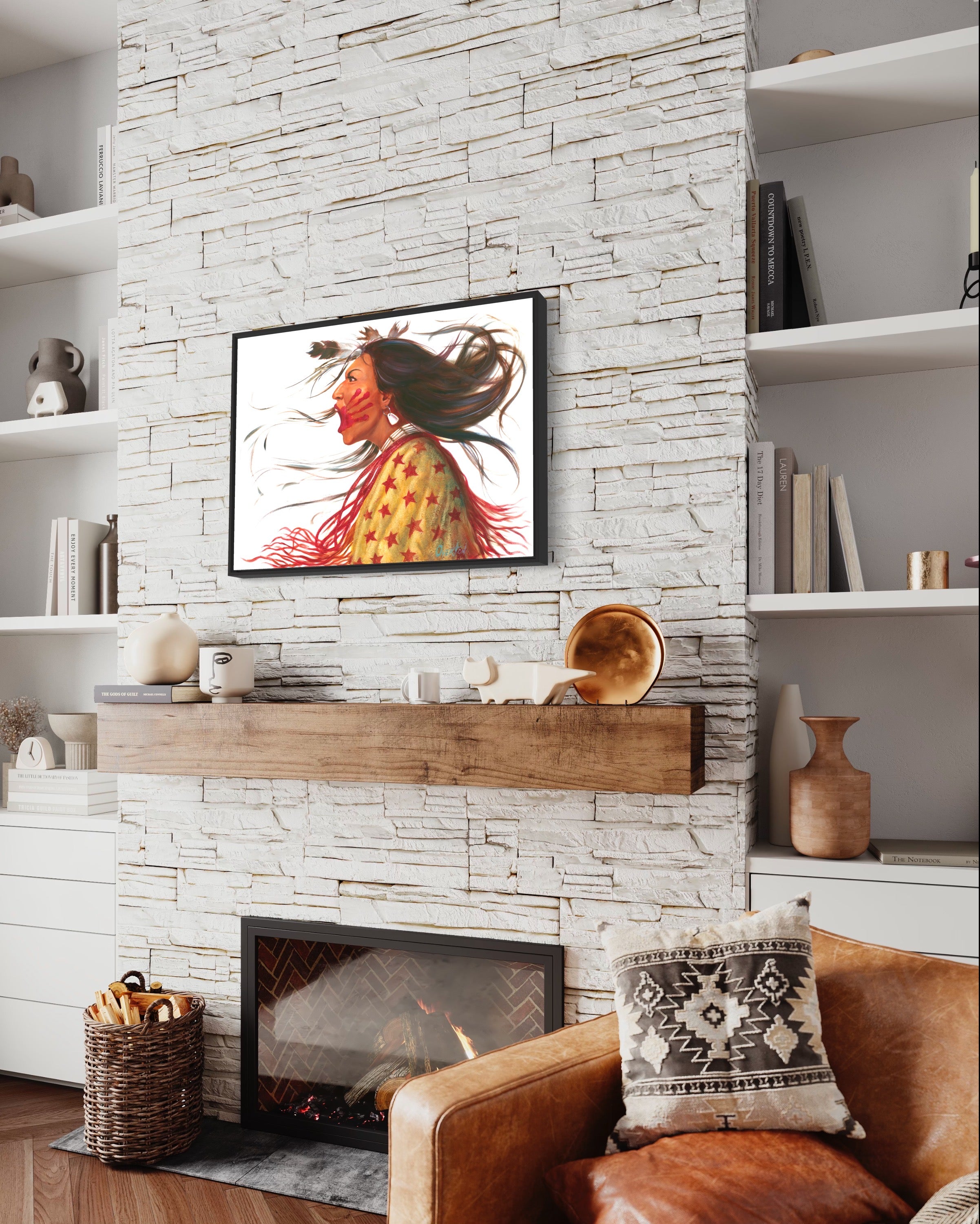 FIRE SKY | Luxe Collection Canvas Print
Be invigorated and set alight by the FIRE SKY canvas! Adorn your walls with this dynamic and luxurious artwork and unlock the enchantment of your home. Frame it up or leave it unframed to bring a daring atmosphere to your space!
The Story Behind The Painting: Fire Sky, The woman warrior who shatters the silence with her deafening war cry. Her paint is a symbol of protest and remembrance for all the missing and murdered native women. A fearless warrior, she stands tall for all that is true and good in the world. A sacred woman and keeper of knowledge and wisdom. Her strength is that of creation itself. Walking in a sacred manner on the true path of life.
Fire Sky is available in the following formats:
Fine Art Prints
Canvas Prints
Hand-signed Prints
Free Shipping!!! Custom, high-end canvas print that looks remarkably like an original painting. Large and impressive size that looks amazing on the wall either framed or unframed. Custom created by my preferred local printer.
FIRE SKY | Luxe Collection Canvas Print