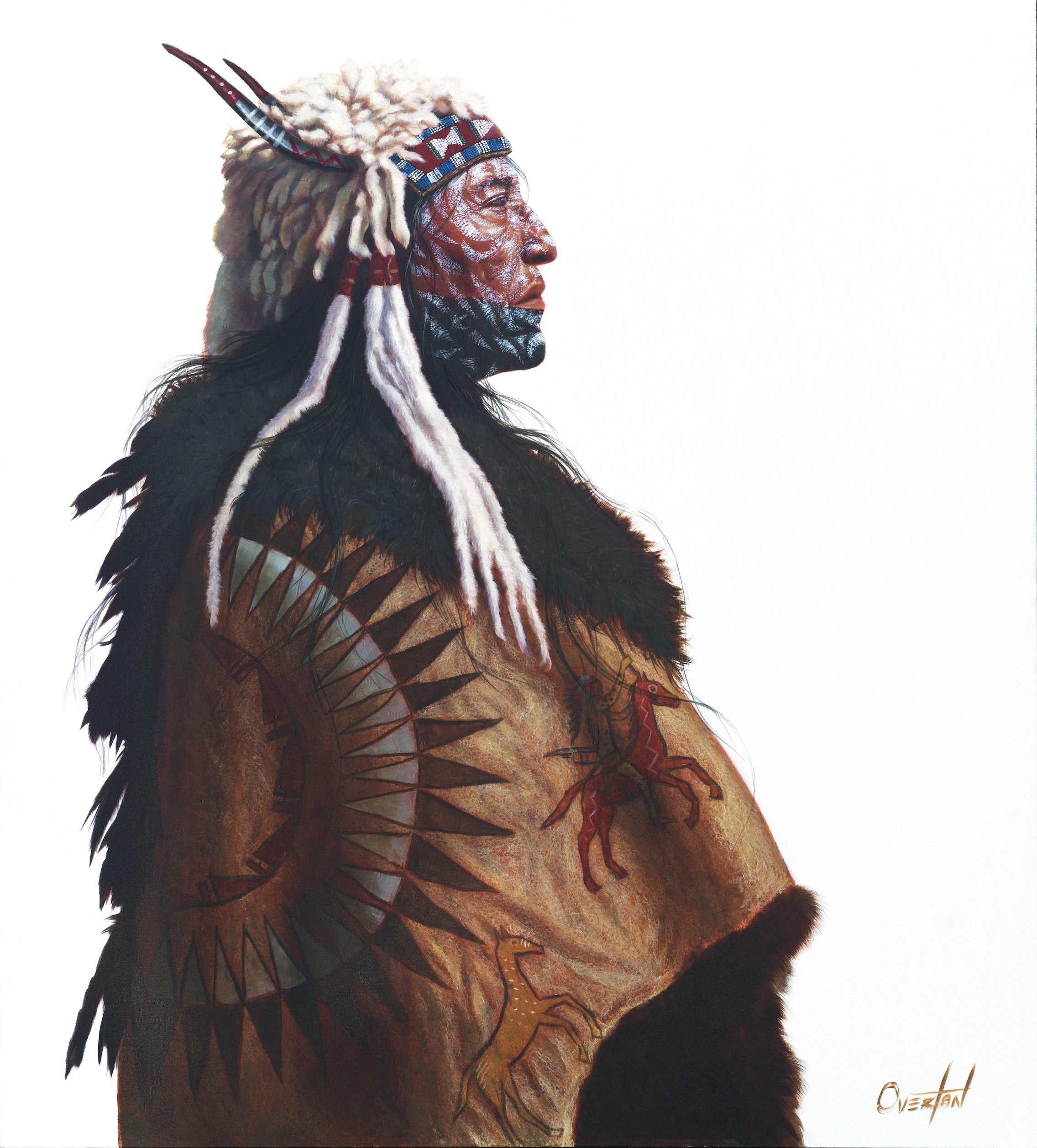 STONE HAND | Hand Signed Print
Stone Hand, the Blackfeet elder. He reflects on a lifetime of triumphs and tribulations. Of battles won and friends lost. The keeper of vast knowledge and power. He looks ahead into an uncertain future. Trying to light the way for the generations to follow.

Stone Hand is available in the following formats:
Fine Art Prints
Canvas Prints
Hand-signed Prints
Custom, 30x40 luster photo print signed personally by the artist. An amazing addition to your collection. Signed near the original, printed signature, by the artist himself. 
The red road is the noble path we strive to walk in life. The color white represents the cardinal virtue of wisdom. The warrior wears these symbols to embody the true path of the human being and the quest for knowledge and understanding. Blood Wolf is a warrior in the deepest sense of the word. Focusing not on the mere defeat of a physical enemy but victory over the true enemy, which lies within.
Please allow an 2-3 weeks to receive your print as it is printed locally and personally signed.
STONE HAND | Hand Signed Print