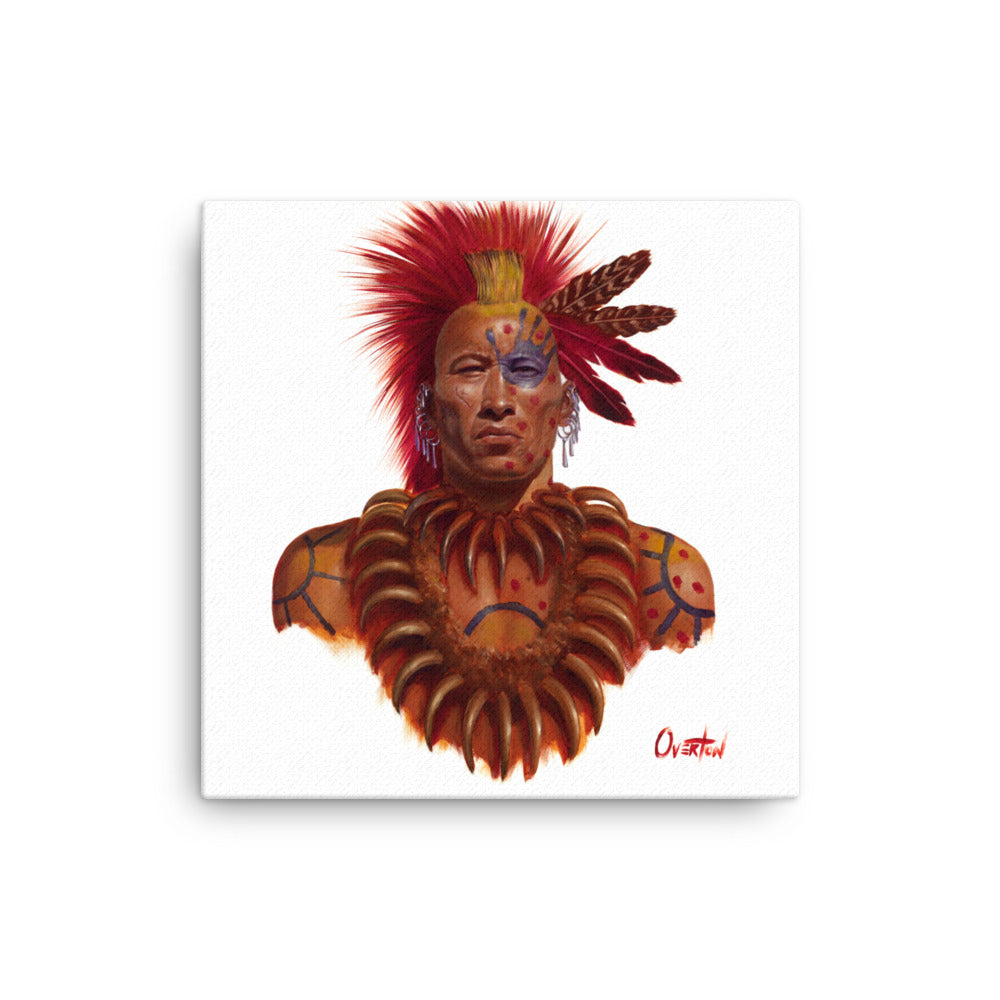 THUNDERWOLF (16x16) | Canvas Print
16x16

Looking for a bigger size? Check out our "Custom Canvas Prints" option below

Painted for war, Thunderwolf prepares himself for a path of bloody revenge. Scalps will be taken, blood will be spilt, victory will be had. All this he knows in his heart. The battle is already won.
Thunderwolf is available in the following formats:
Fine Art Prints
Canvas Prints
Hand-signed Prints

Looking to add a little flair to your room or office? Look no further - this canvas print has a vivid, fade-resistant print that you're bound to fall in love with.

• Acid-free, PH-neutral, poly-cotton base
• 20.5 mil (0.5 mm) thick poly-cotton blend canvas
• Canvas fabric weight: 13.9 oz/yd2(470 g/m²)
• Fade-resistant
• Hand-stretched over solid wood stretcher bars
• Matte finish coating
• 1.5″ (3.81 cm) deep
• Mounting brackets included
• Blank product in the EU sourced from Latvia
• Blank product in the US sourced from the US
THUNDERWOLF (16x16) | Canvas Print