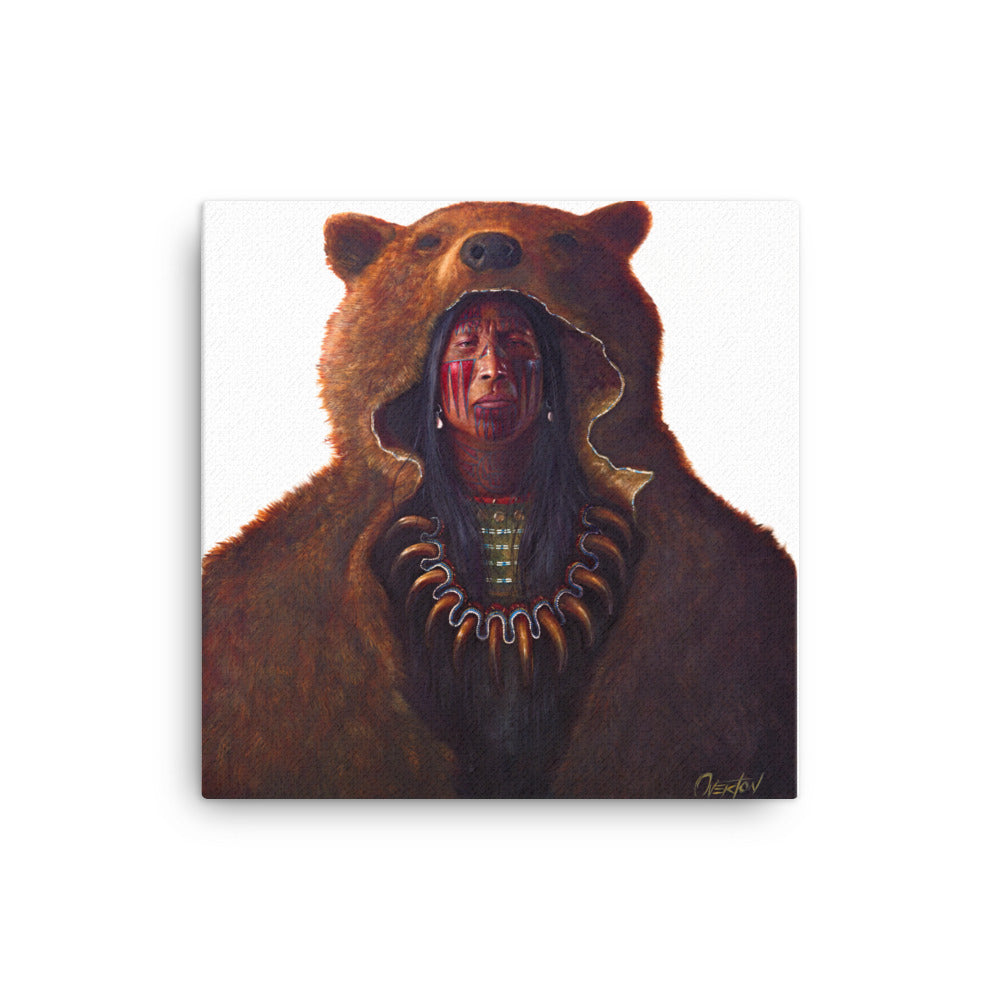 BLOOD HAND BEAR | Canvas Print
16x16

Blood Hand Bear, the Shaman who is both a warrior and a healer, looks resolutely into the heart of the observer. He has endured unimaginable physical trials to step into his great power. The bear is among the most fearsome of animals and is also a great source of healing to those who understand its ways. An iron will, combined with a powerful body and spirit, makes for a complete human being. 
Blood Hand Bear is available in the following formats:
Fine Art Prints
Canvas Prints
Hand-signed Prints

Looking to add a little flair to your room or office? Look no further - this canvas print has a vivid, fade-resistant print that you're bound to fall in love with.
• Acid-free, PH-neutral, poly-cotton base
• 20.5 mil (0.5 mm) thick poly-cotton blend canvas
• Canvas fabric weight: 13.9 oz/yd2(470 g/m²)
• Fade-resistant
• Hand-stretched over solid wood stretcher bars
• Matte finish coating
• 1.5″ (3.81 cm) deep
• Mounting brackets included
• Blank product in the EU sourced from Latvia
• Blank product in the US sourced from the US
BLOOD HAND BEAR | Canvas Print