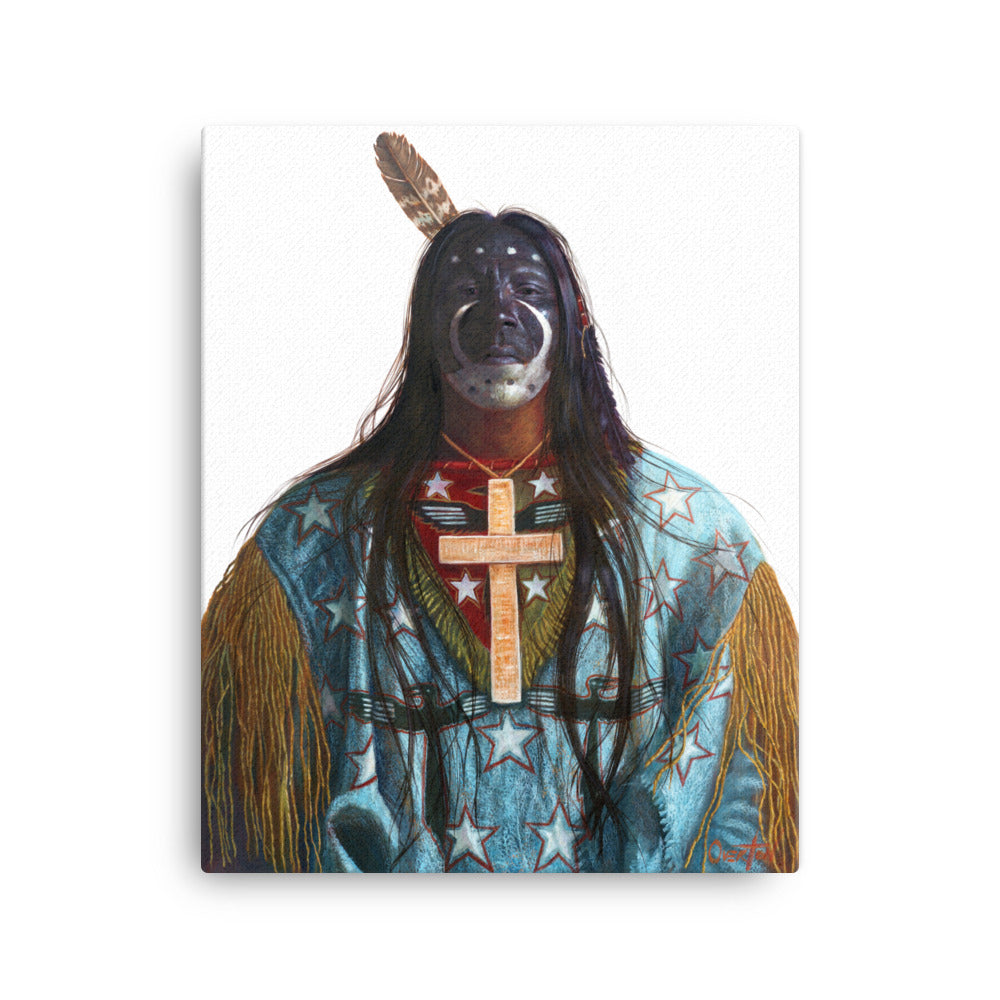 BLACK MOON | Canvas Print
Black Moon, the Lakota warrior, wears a ghost shirt and crucifix around his neck. These seemingly irreconcilable symbols of the clash of cultures are more than meet the eye. If one delves deep enough into the history of the ghost dance and the prophet Wovoka, one will begin to understand the symbolic nature of the interwoven destiny of the two cultures bound in the struggle of the American West. Black Moon is an enigma, much like America itself. The mystery beckons you to draw your own conclusion. Think for yourself. This is the way of the peaceful warrior.

16x20


Looking to add a little flair to your room or office? Look no further - this canvas print has a vivid, fade-resistant print that you're bound to fall in love with.
• Acid-free, PH-neutral, poly-cotton base
• 20.5 mil (0.5 mm) thick poly-cotton blend canvas
• Canvas fabric weight: 13.9 oz/yd2(470 g/m²)
• Fade-resistant
• Hand-stretched over solid wood stretcher bars
• Matte finish coating
• 1.5″ (3.81 cm) deep
• Mounting brackets included
• Blank product in the EU sourced from Latvia
• Blank product in the US sourced from the US
BLACK MOON | Canvas Print