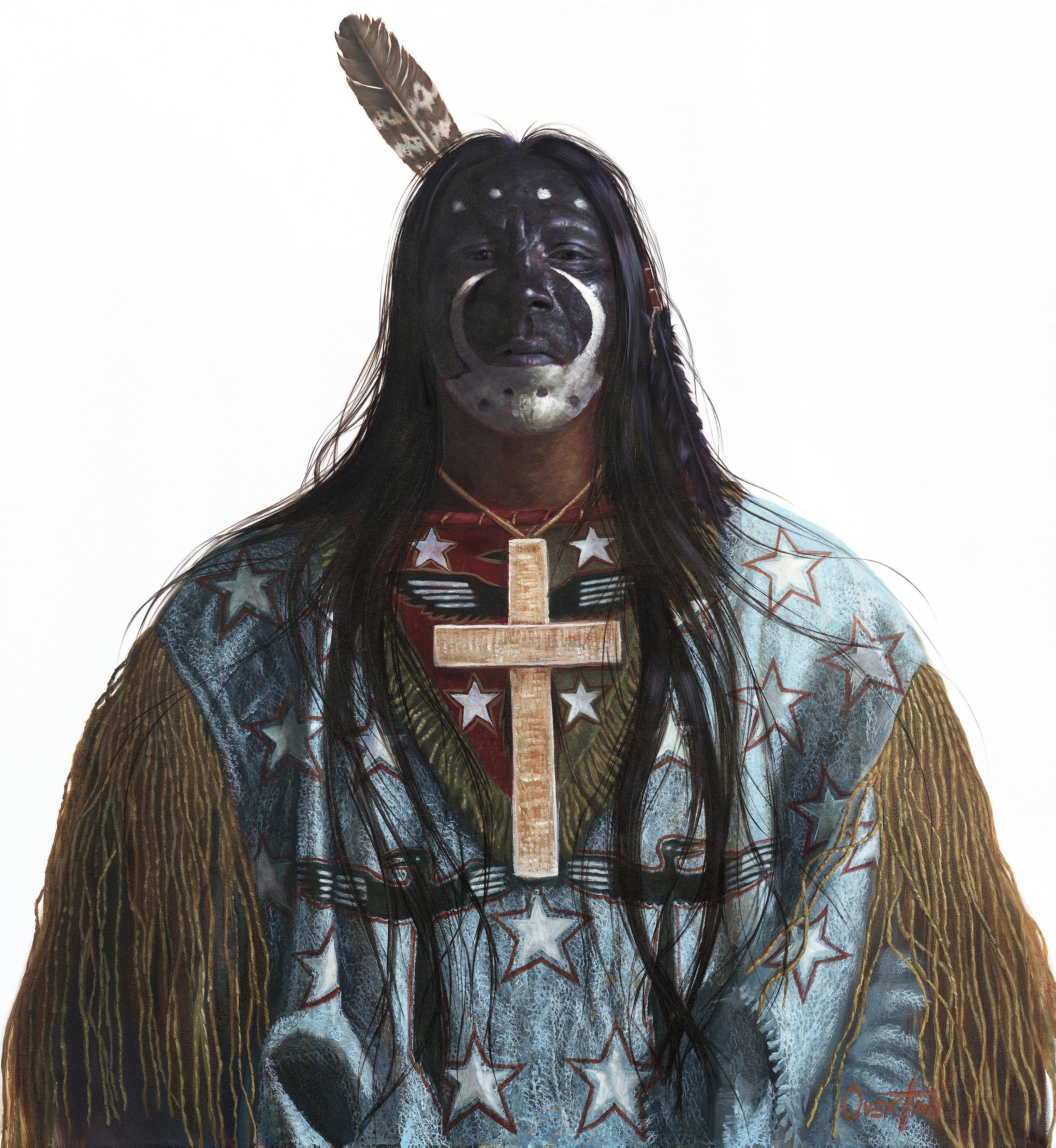 BLACK MOON | Hand Signed Print
WHAT TO EXPECT WHEN YOU ORDER A HAND SIGNED PRINT
PLEASE NOTE: HAND SIGNED PRINTS CAN NOT BE SHIPPED INTERNATIONALLY. US ONLY.
THE STORY BEHIND THE PAINTING:

Black Moon, the Lakota warrior, wears a ghost shirt and crucifix around his neck. These seemingly irreconcilable symbols of the clash of cultures are more than meet the eye. If one delves deep enough into the history of the ghost dance and the prophet Wovoka, one will begin to understand the symbolic nature of the interwoven destiny of the two cultures bound in the struggle of the American West. Black Moon is an enigma, much like America itself. The mystery beckons you to draw your own conclusion. Think for yourself. This is the way of the peaceful warrior.


Custom, 30x40 luster photo print signed personally by the artist. An amazing addition to your collection. Signed near the original, printed signature, by the artist himself. 
Please allow an 2-3 weeks to receive your print as it is printed locally and personally signed.
BLACK MOON | Hand Signed Print