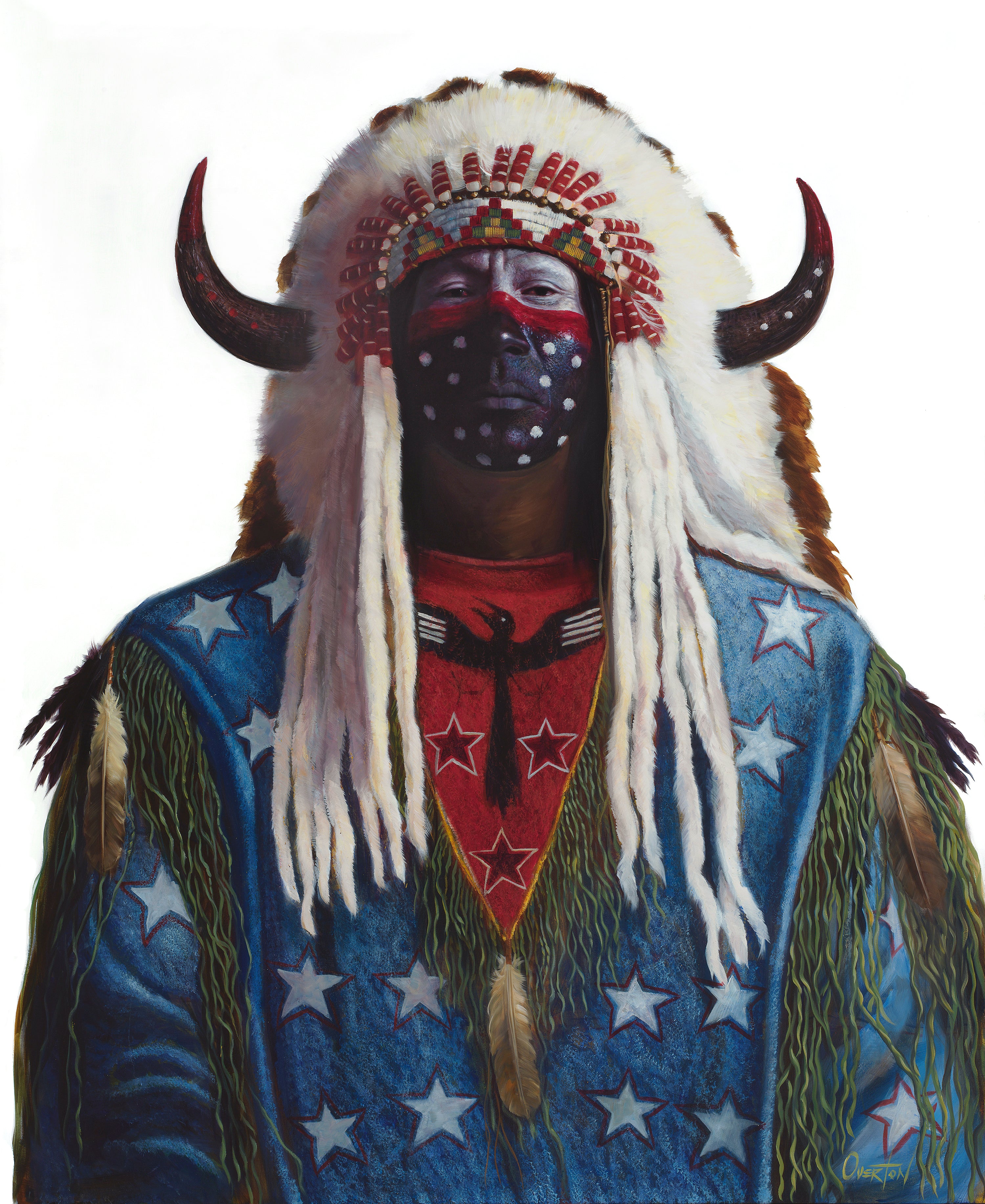 BLACK EAGLE | Hand Signed Print
Black Eagle, the Arapaho war chief, wears a ghost shirt and a horned eagle headdress, which signify his prowess in battle and spiritual strength. Painted for battle, he looks straight ahead without fear. A powerful warrior and a leader of his people. He can be relied upon as a protector of his tribe. His powerful totem animal, the Black Eagle, watches over him from above as he goes forth to conquer all who oppose him.
Black Eagle is available in the following formats:
Fine Art Prints
Canvas Prints
Hand-signed Prints
Custom, 30x40 luster photo print signed personally by the artist. An amazing addition to your collection. Signed near the original, printed signature, by the artist himself. 
Please allow an 2-3 weeks to receive your print as it is printed locally and personally signed.
BLACK EAGLE | Hand Signed Print