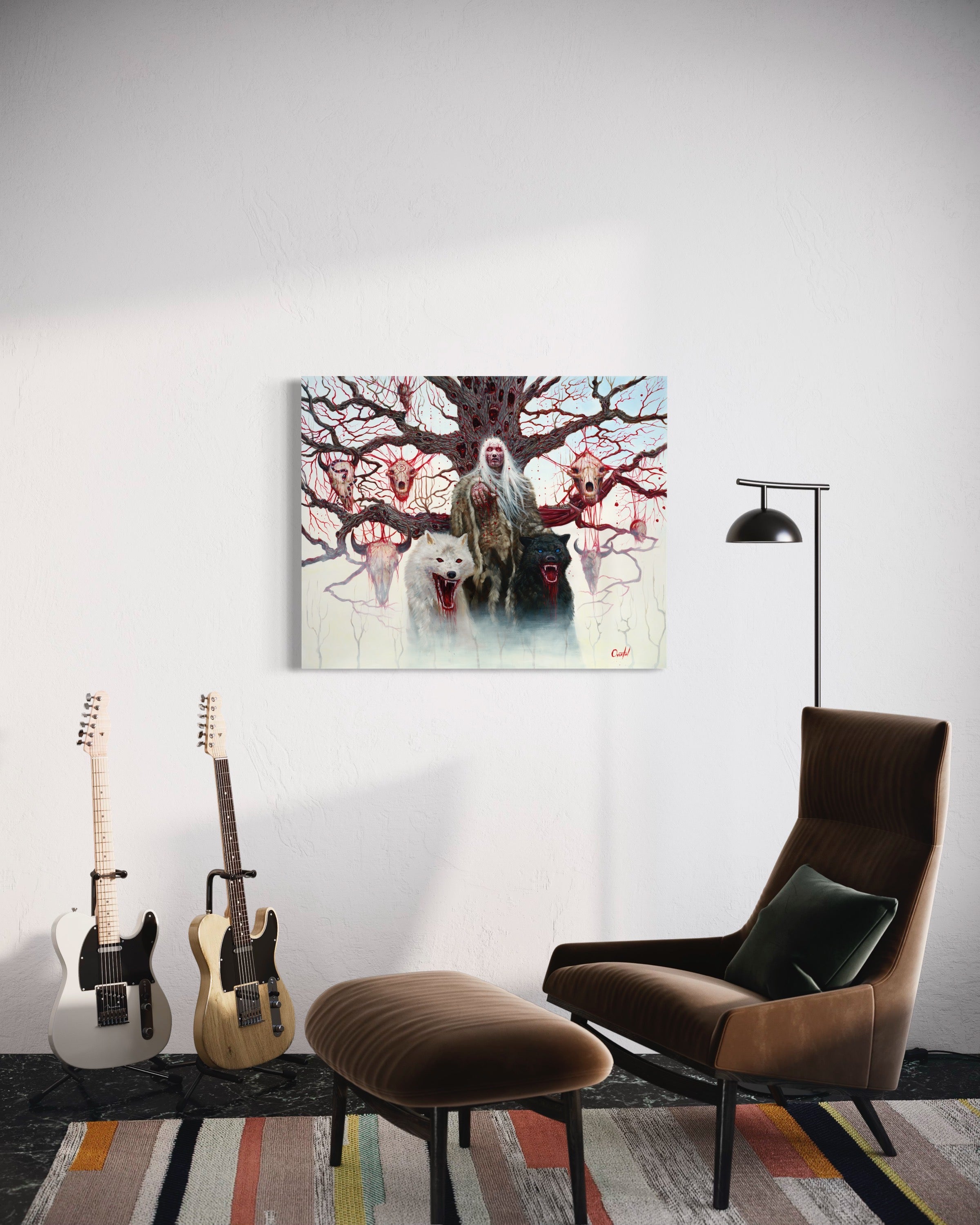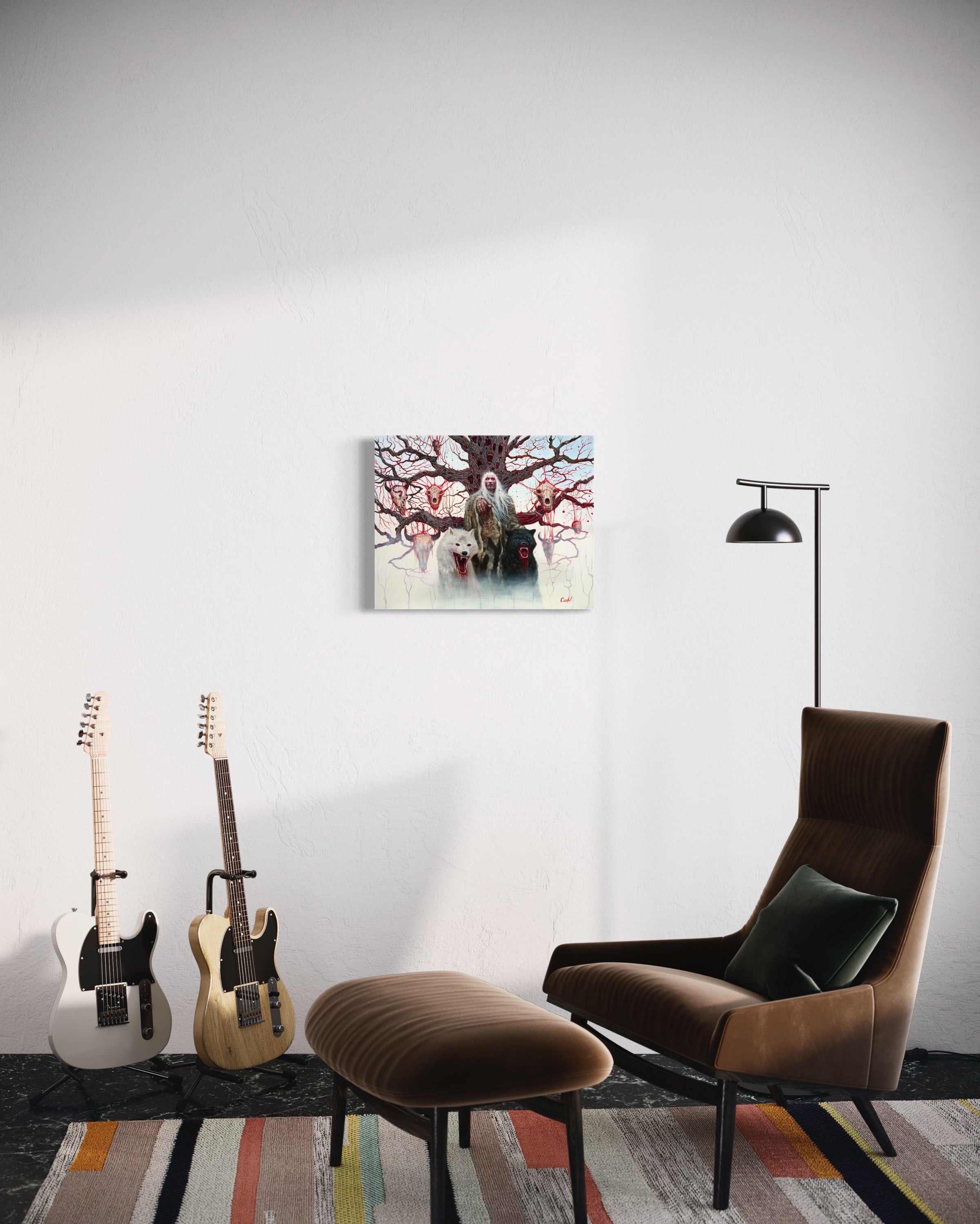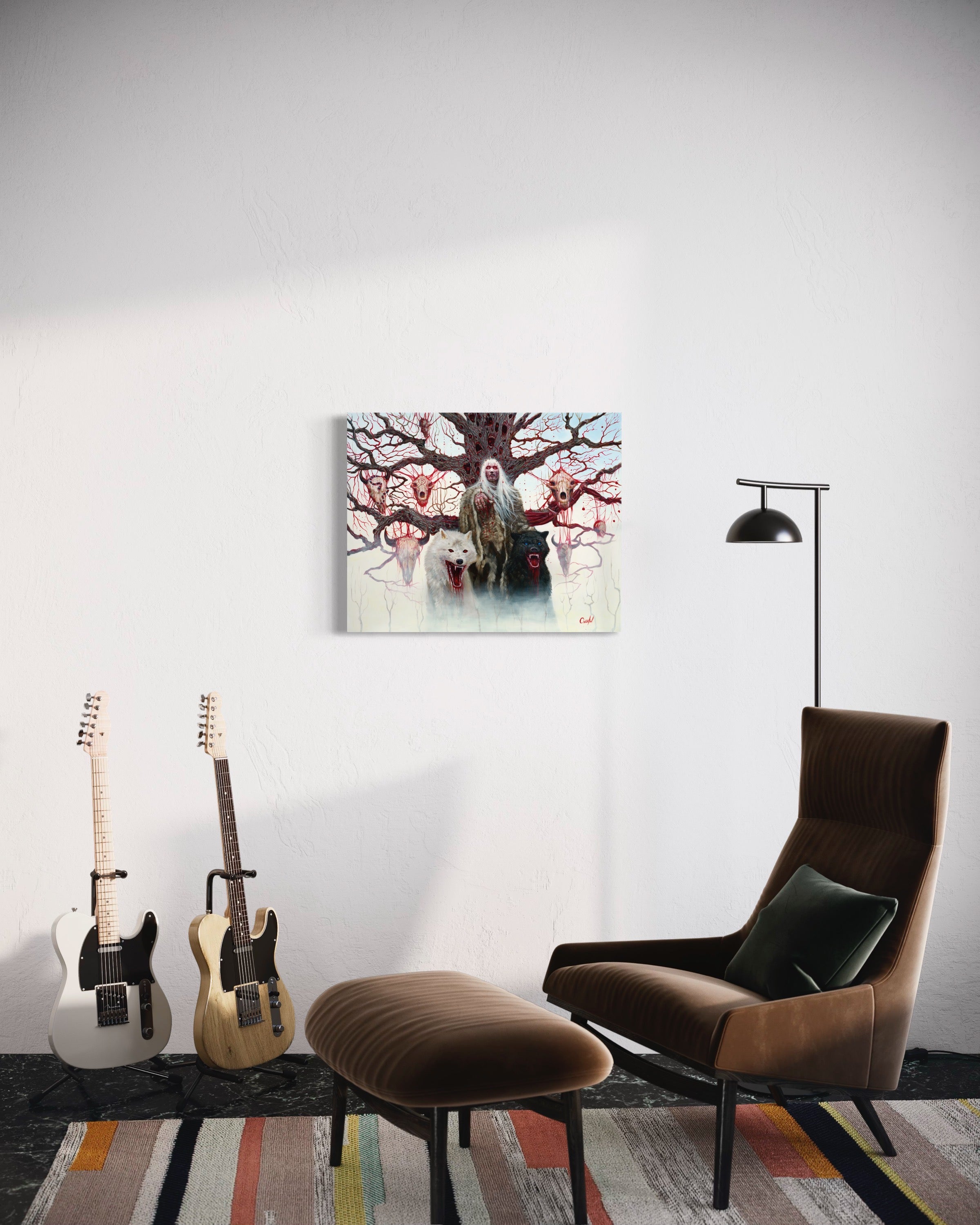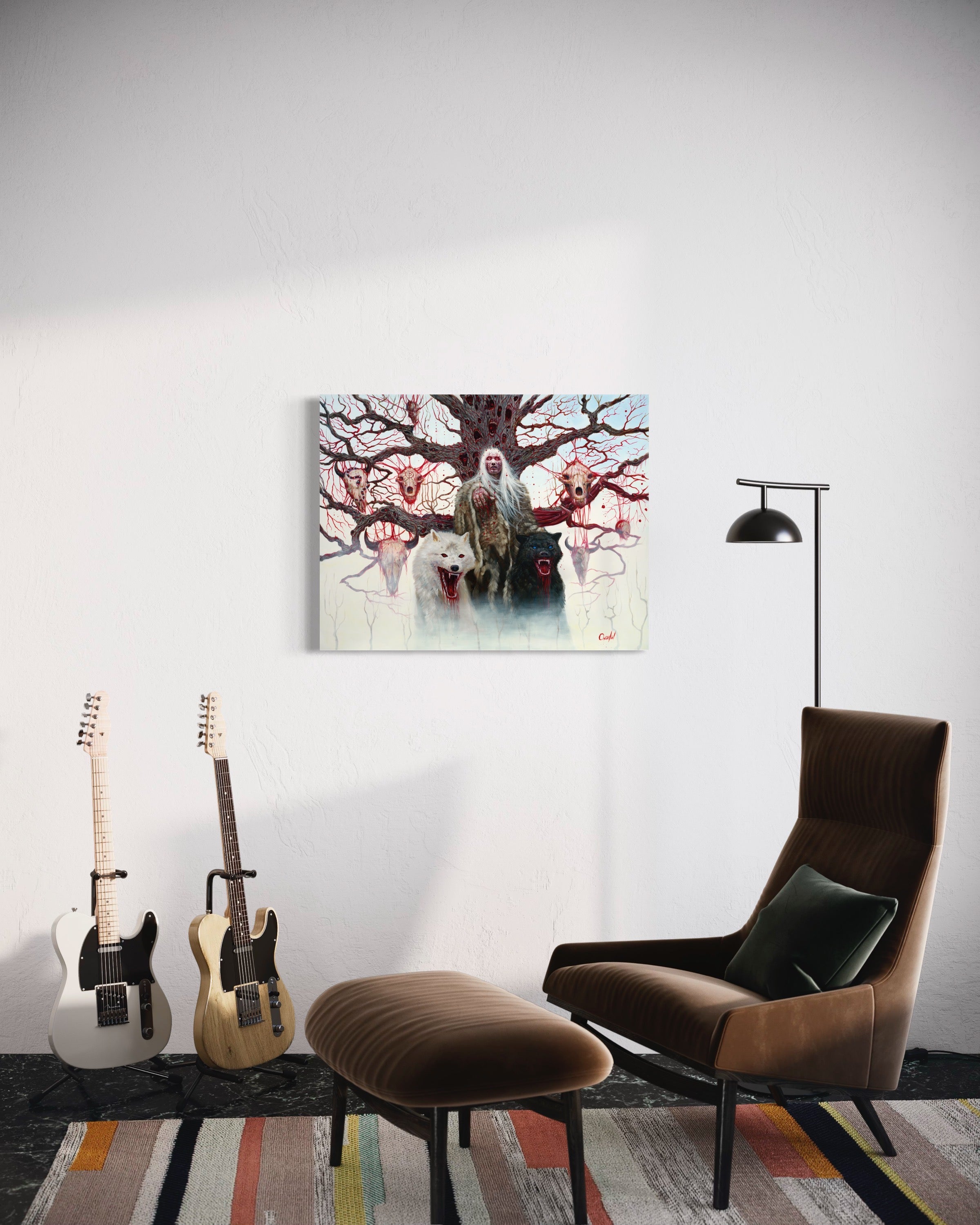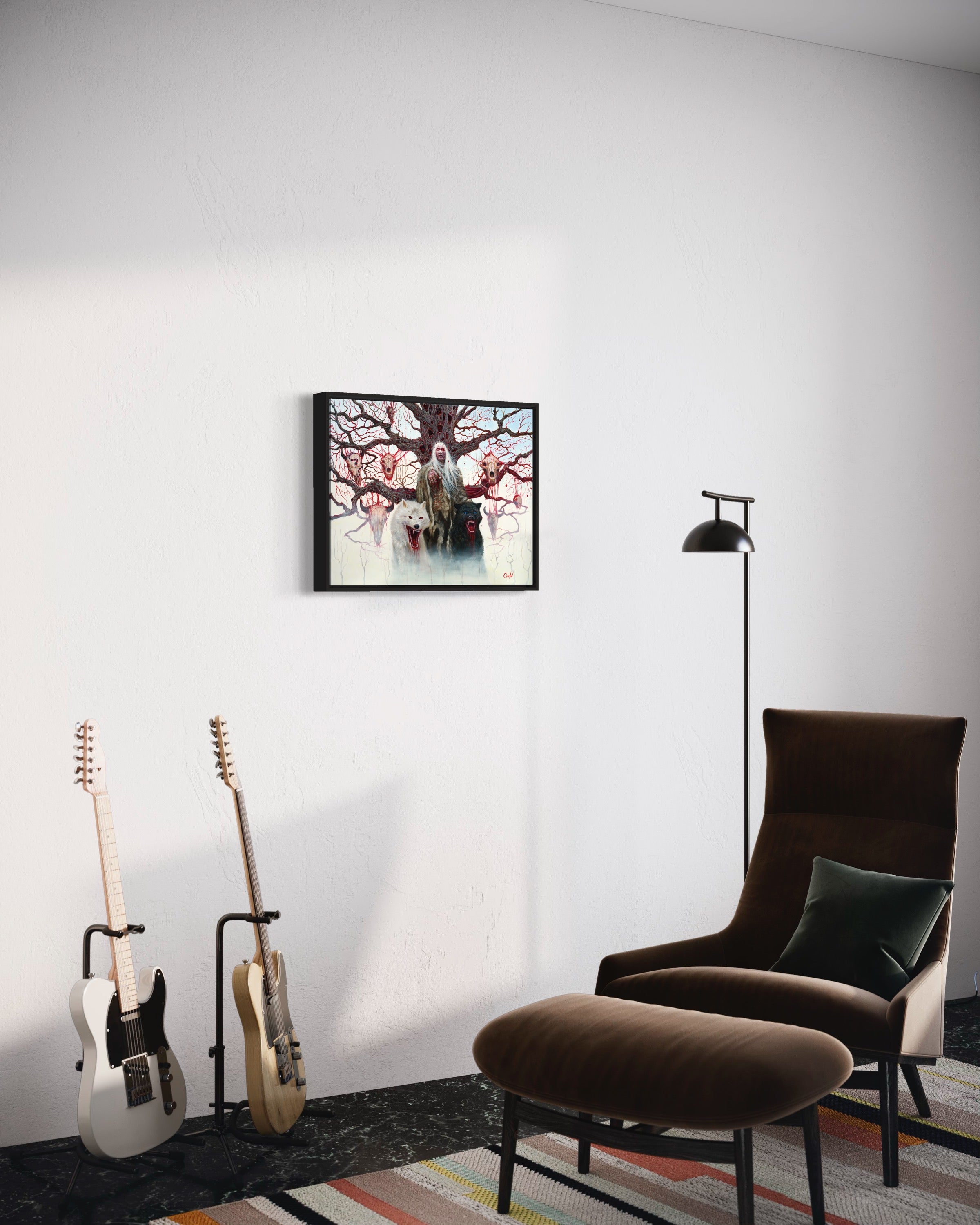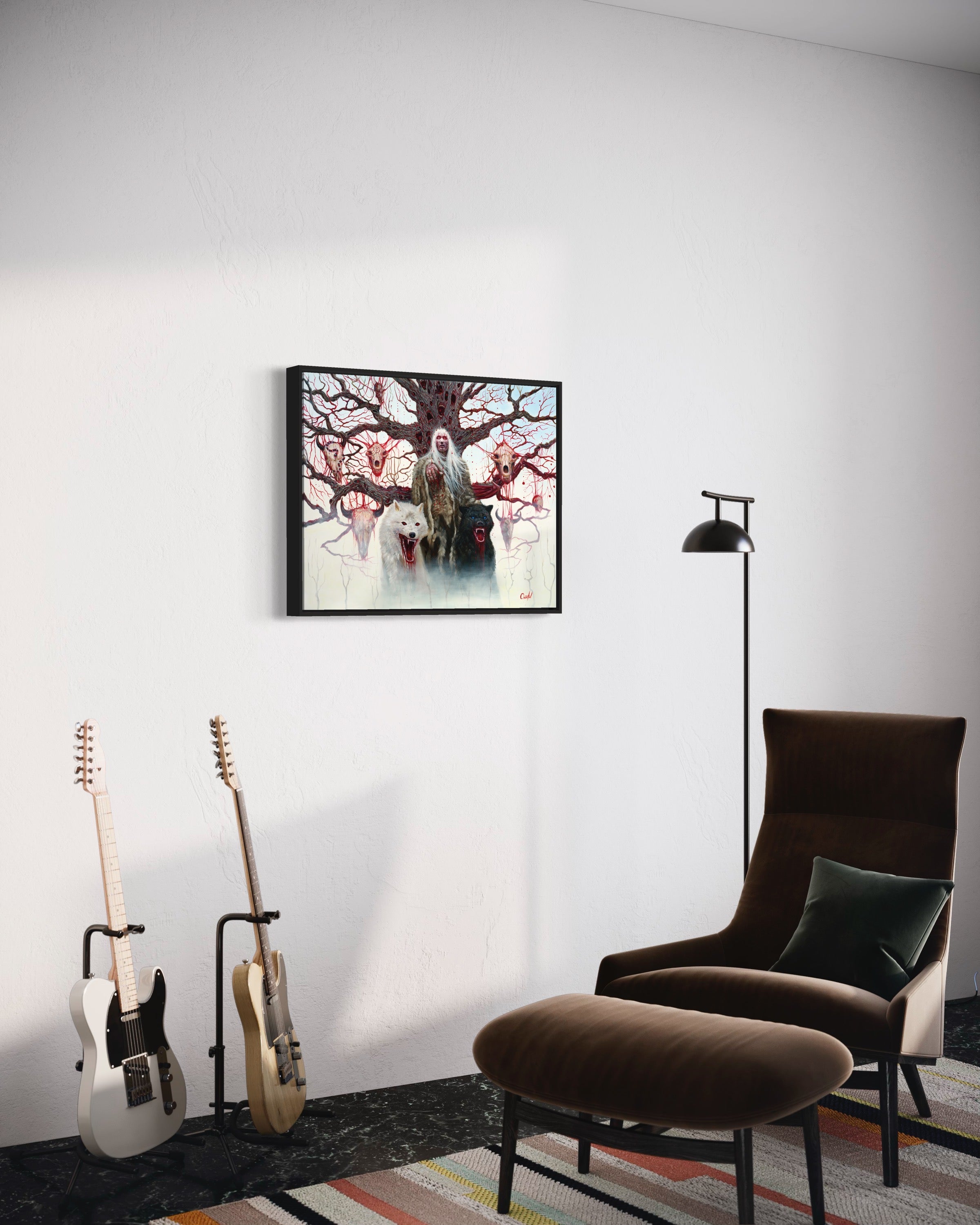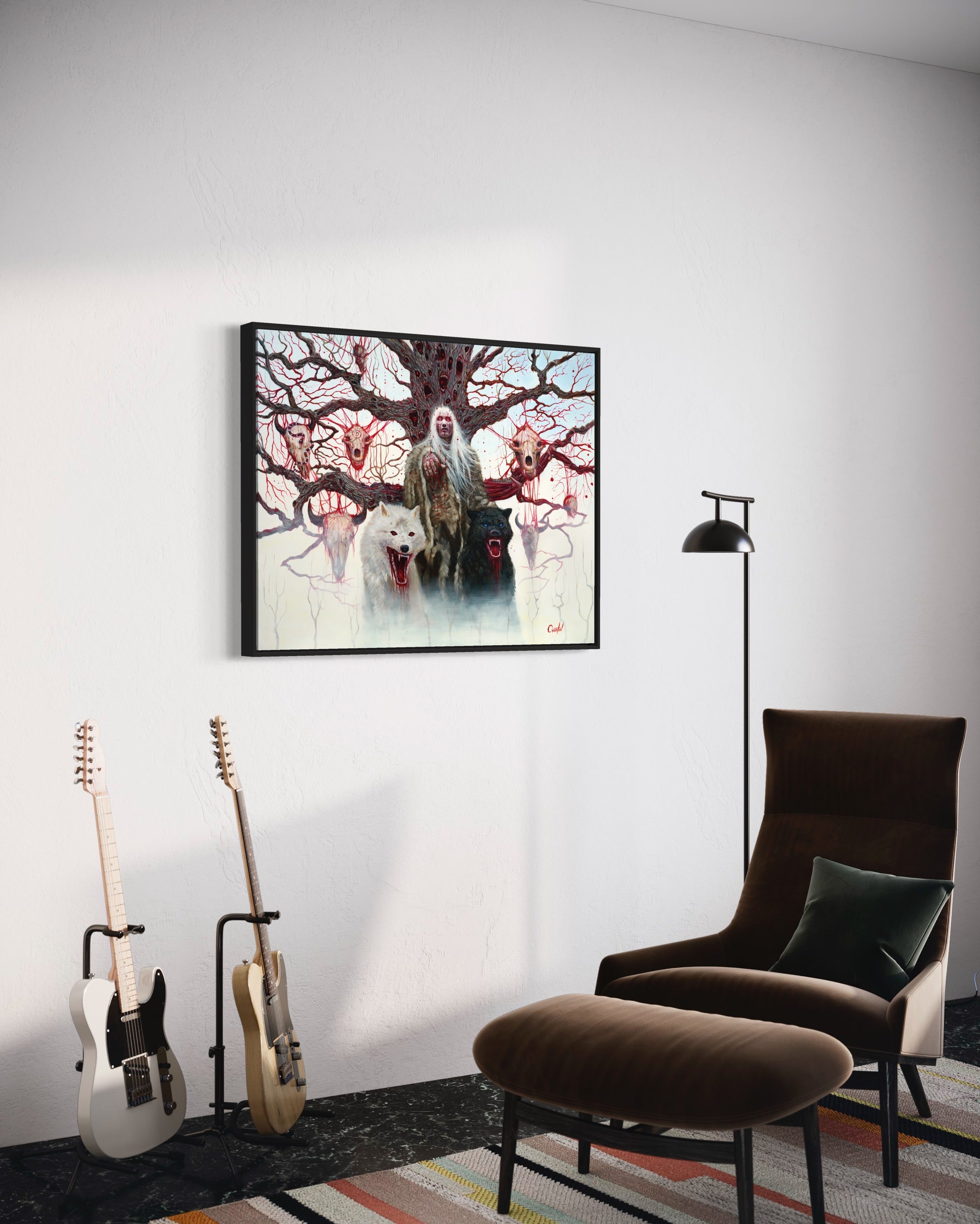 TREE OF BLOOD AND SOULS | Luxe Collection Canvas Print
Bring timeless symbolism into your home with the TREE OF BLOOD AND SOULS canvas print, a bold reminder of the never-ending battle between light and darkness. Give your room a luxurious touch by adding the optional black float frame, and embark on a journey of growth and self-discovery with this powerful art!
The Story Behind The Painting: I saw this painting in my mind one night and got up and sketched it out so I didn't forget it. I didn't fully understand the meaning of it until after I started the painting. It represents the wounded state of humanity and the separation from our spiritual nature and our attachment to all things material and temporal. The two paths we choose from in life and out fear of death and loss. Life is beautiful and enjoyable if we focus on unity and peace. It's also a living hell when we only ask what we can take and endlessly feed our ego which can never be satisfied.
"To the giver comes the fullness of life, to the take just an empty hand." -Lao Tzu

Tree of Blood and Souls is available in the following formats:
Fine Art Prints
Canvas Prints
Hand-signed Prints

Free Shipping!!! Custom, high-end canvas print that looks remarkably like an original painting. Large and impressive size that looks amazing on the wall either framed or unframed. Custom created by my preferred local printer.
TREE OF BLOOD AND SOULS | Luxe Collection Canvas Print