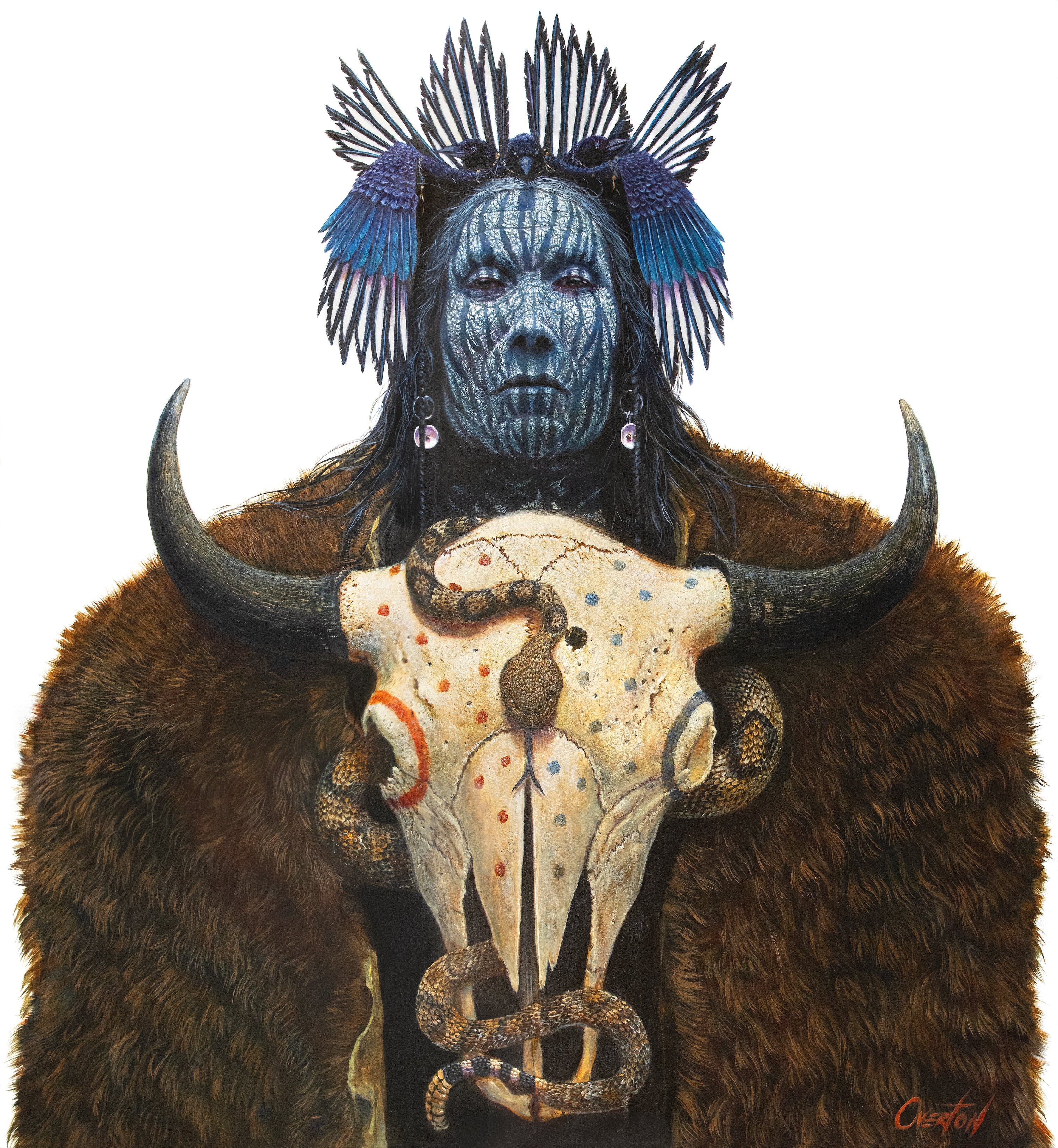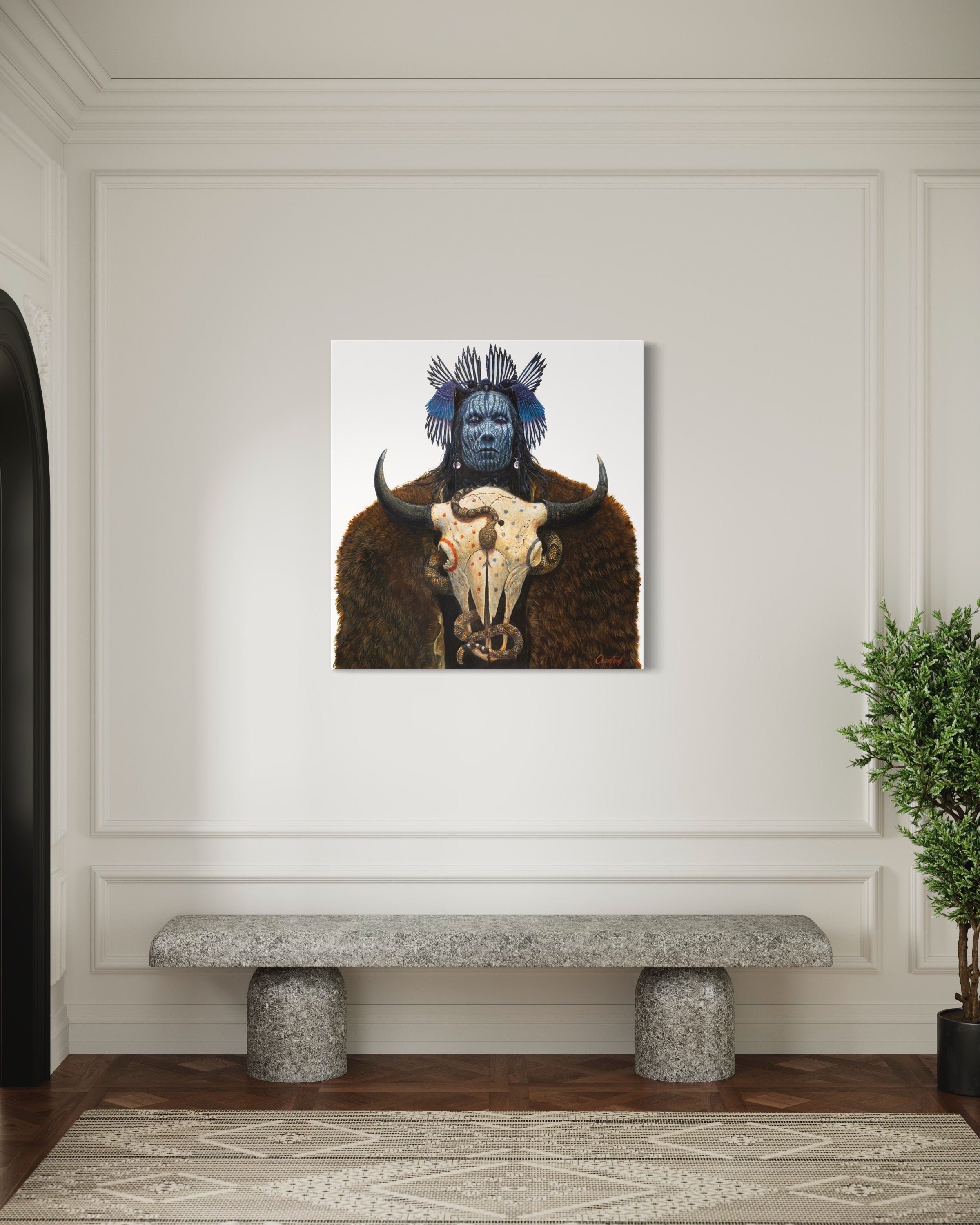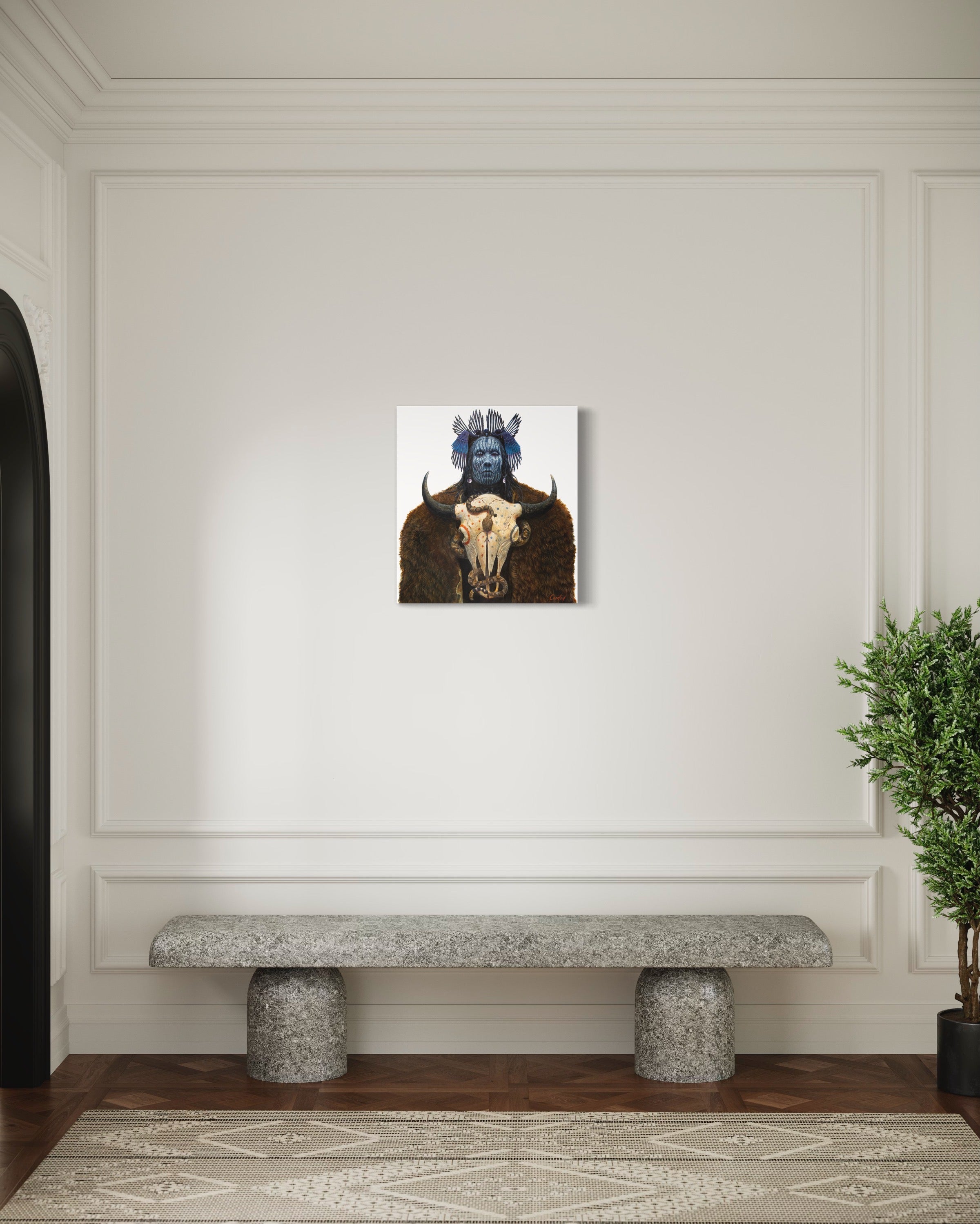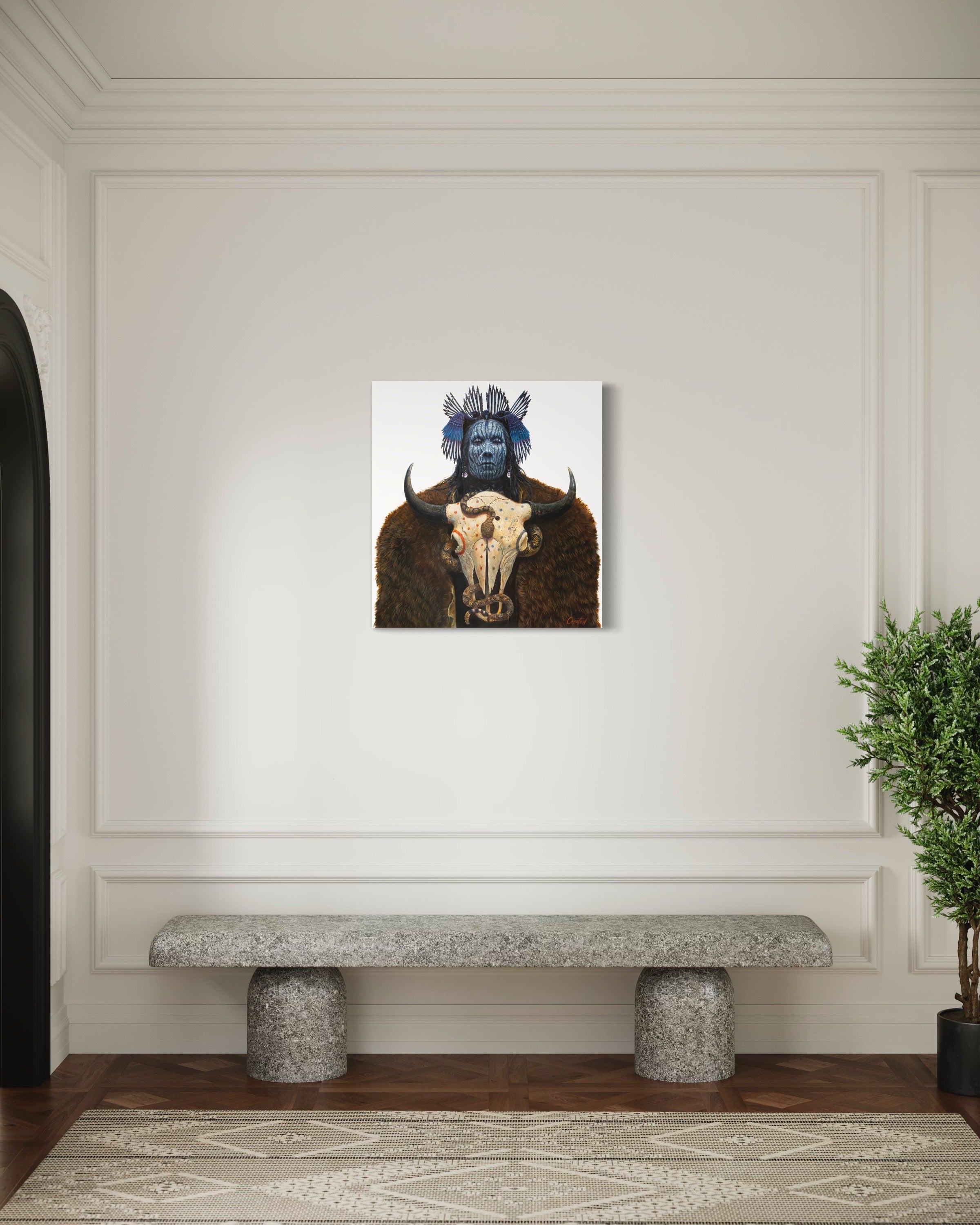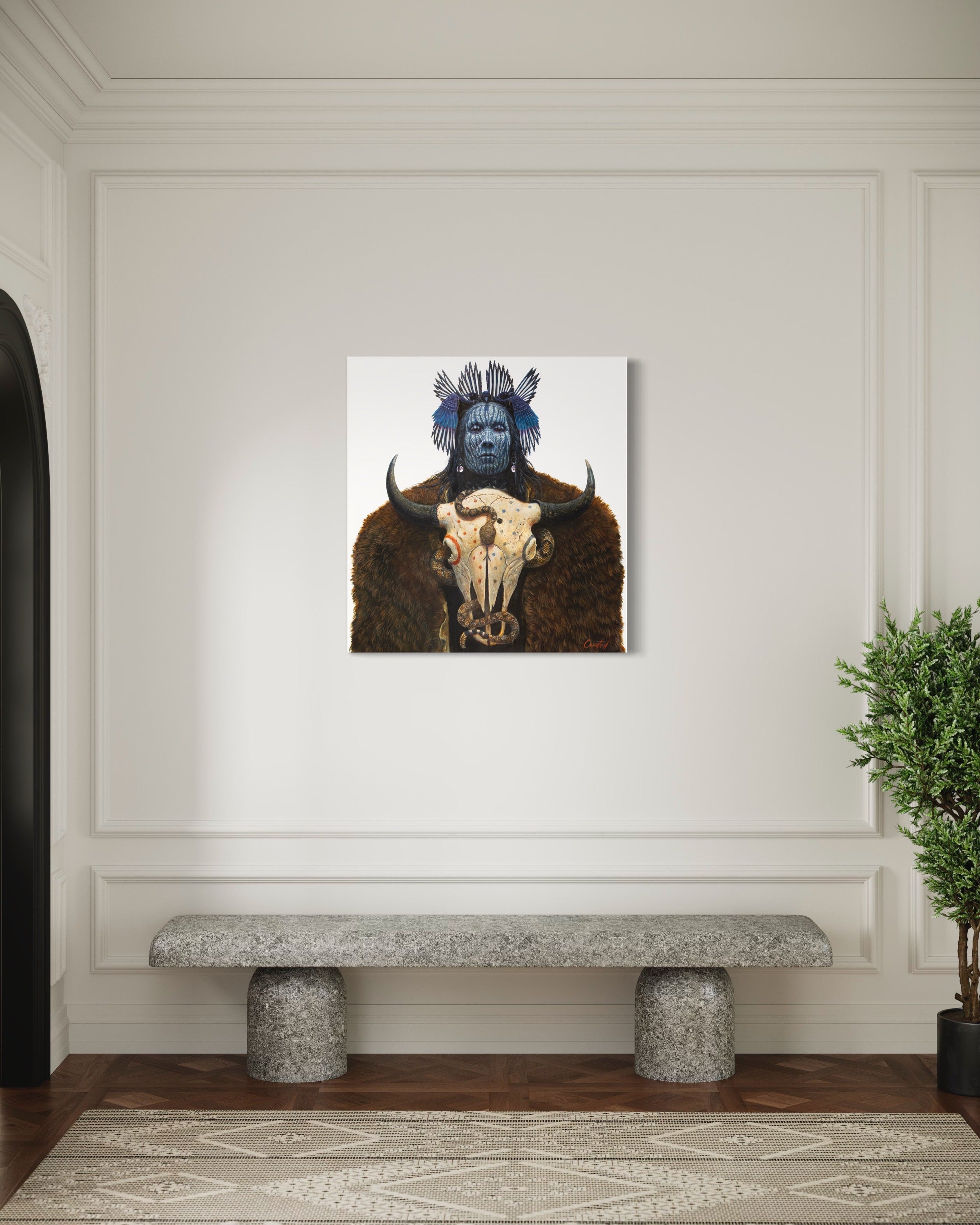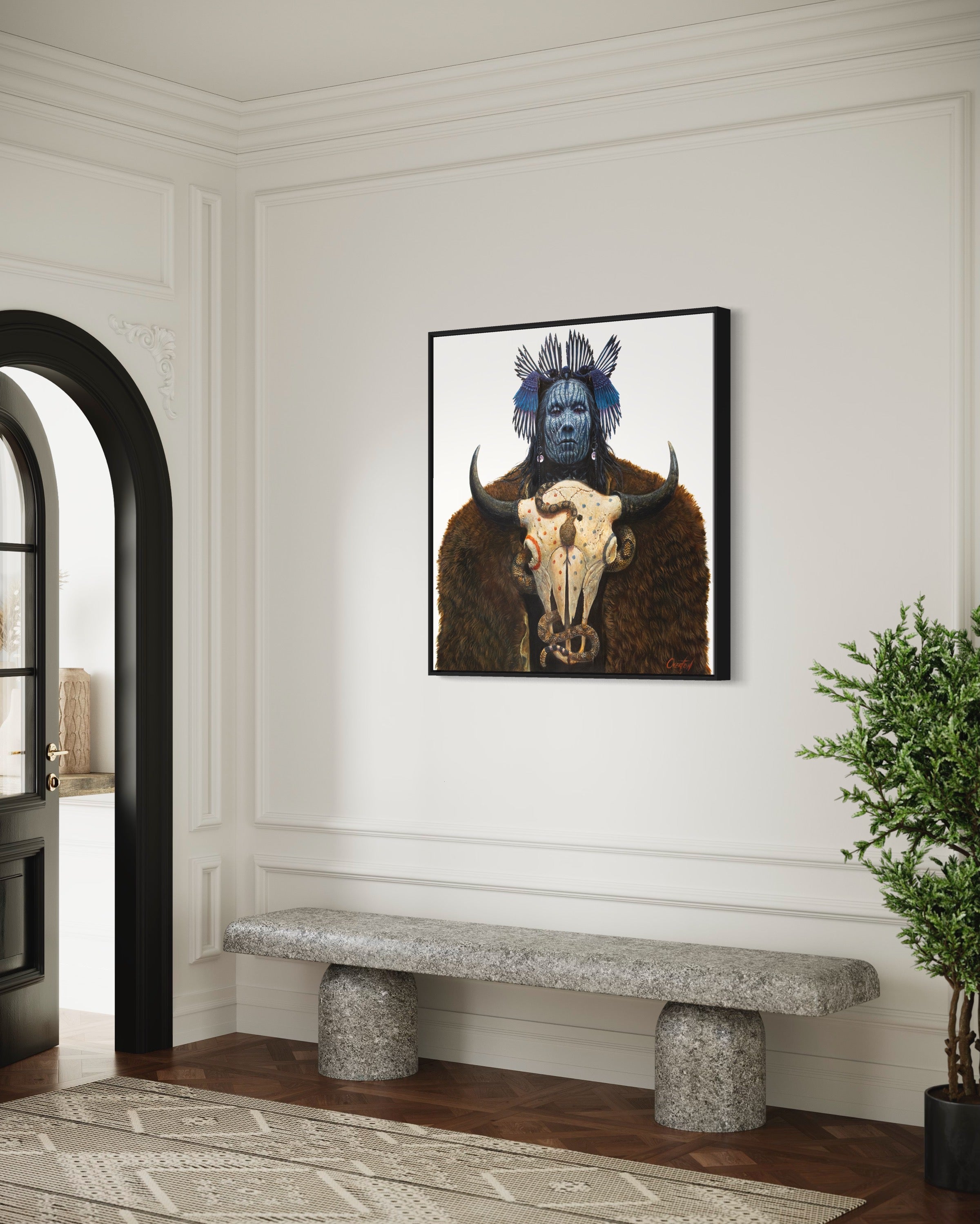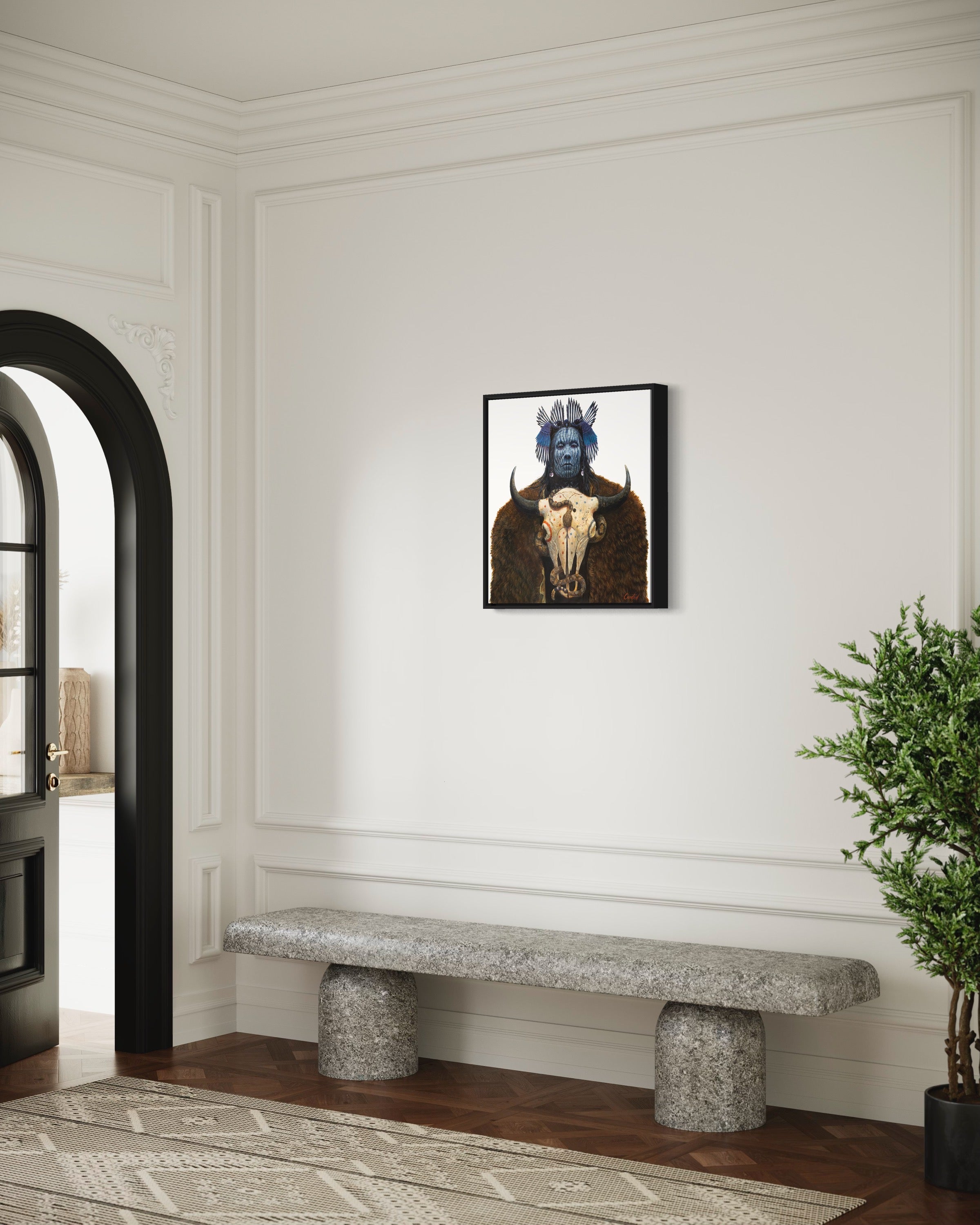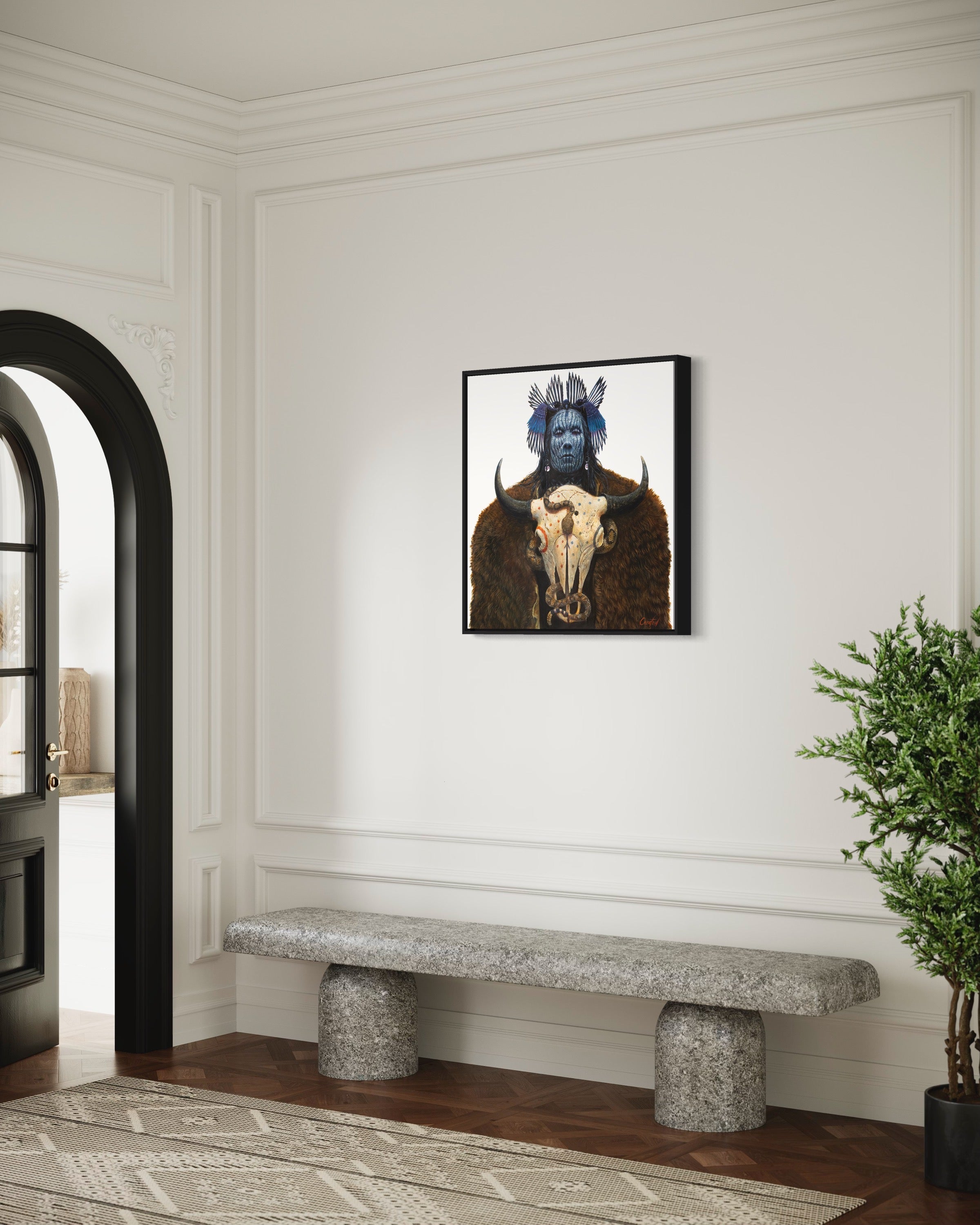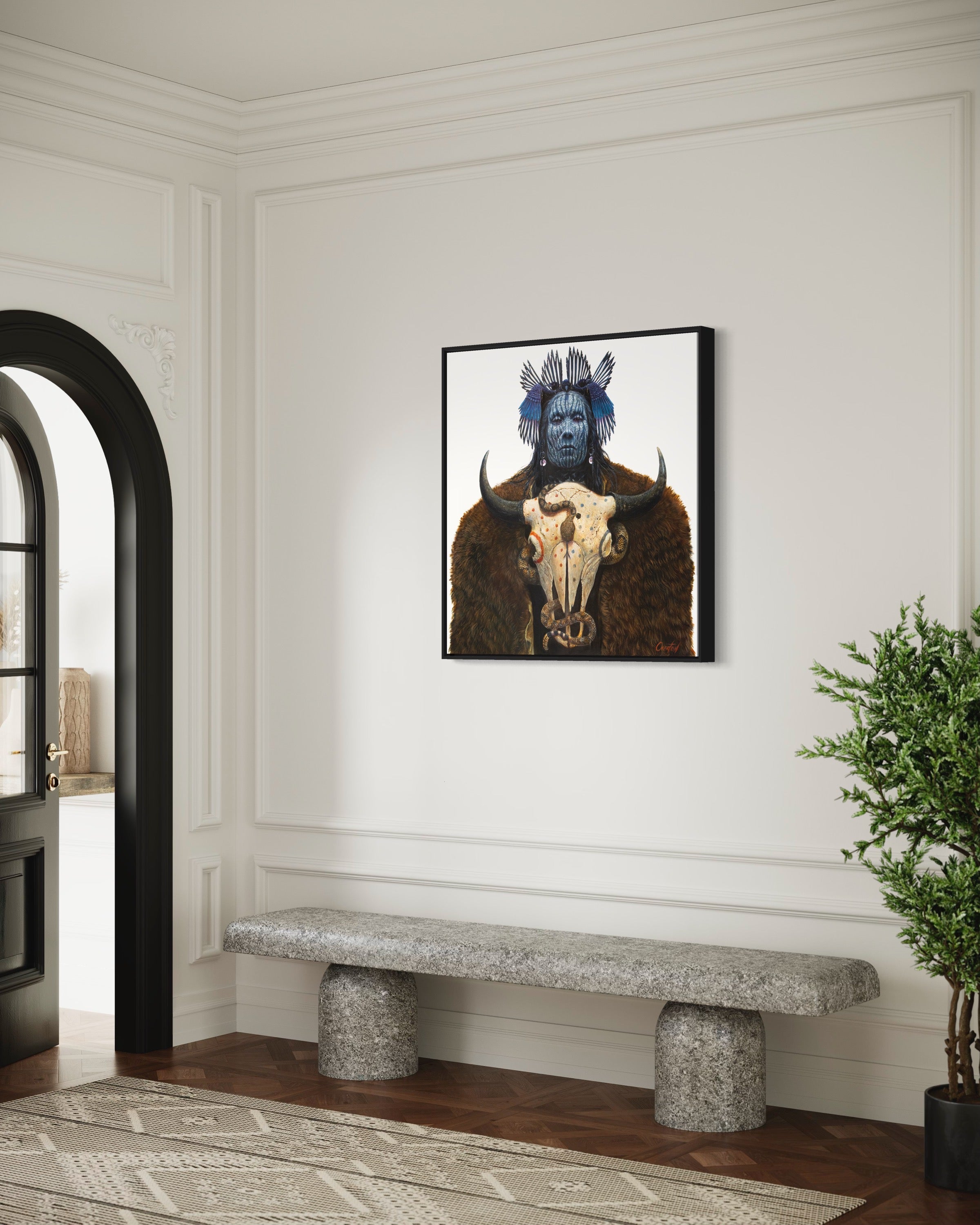 SOUL CATCHER | Luxe Collection Canvas Print
Capture your soul with SOUL CATCHER | Luxe Collection Canvas Print. Protect your sacred space with this powerful image. Choose the perfect look for any space - hang as-is or customize with a gorgeous frame. Make a statement and add energy to your space. Start your journey now!
The Story Behind The Painting: A shaman of incredible power. The Soul Catcher travels between this world and the next. Gathering the fragments of shattered souls. Piecing them together and returning them to the bodies of their owners. A healer, a traveler, a dreamer. He is, The Soul Catcher.

This piece was commissioned originally for Joe Rogan. Soul Catcher is a fictional character based on shaman of the past. The skull and snake represent the state of Texas.
Soul Catcher is available in the following formats:
Fine Art Prints
Canvas Prints
Hand-signed Prints 

Free Shipping!!! Custom, high-end canvas print that looks remarkably like an original painting. Large and impressive size that looks amazing on the wall either framed or unframed. Custom created by my preferred local printer.
SOUL CATCHER | Luxe Collection Canvas Print