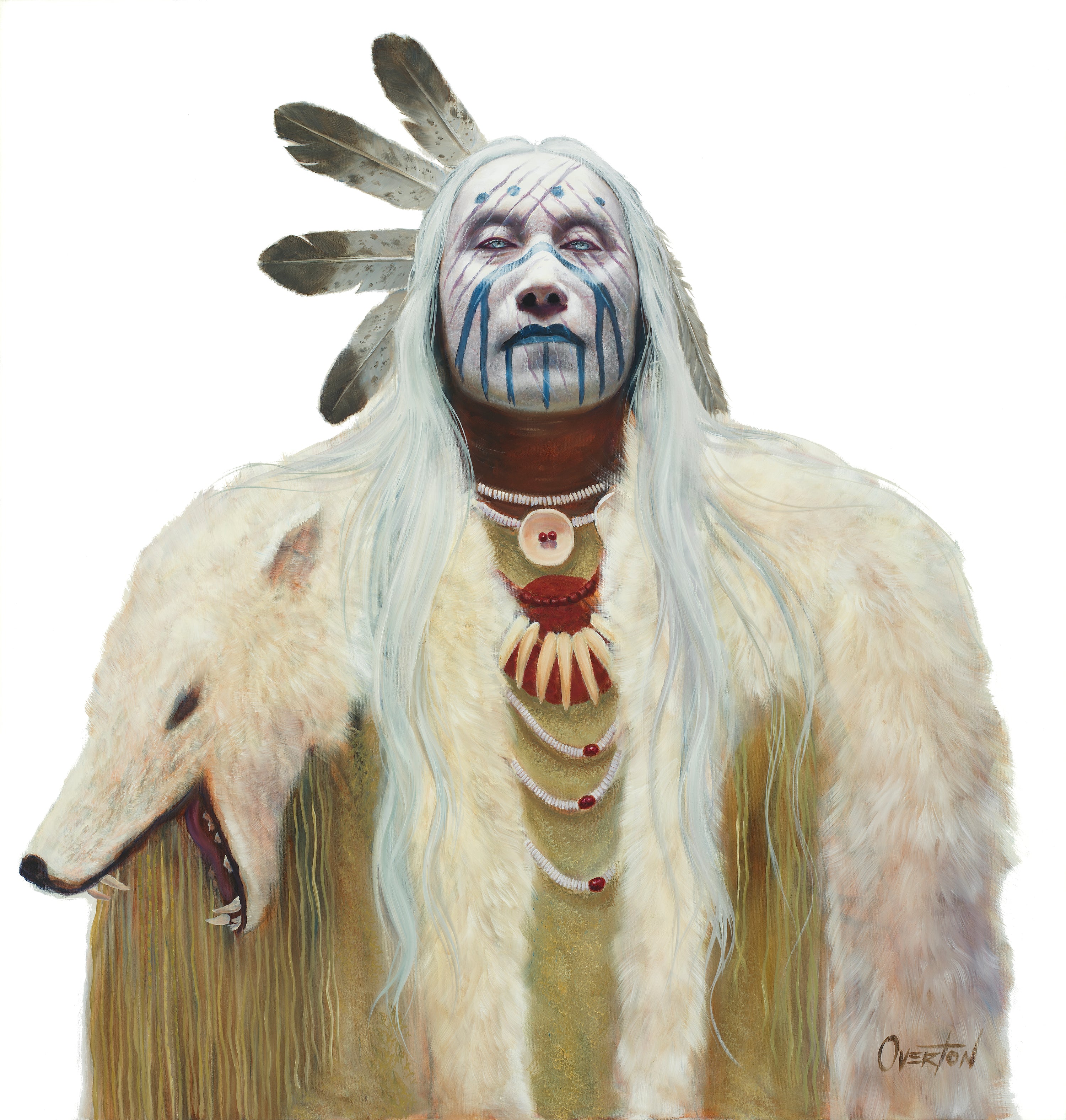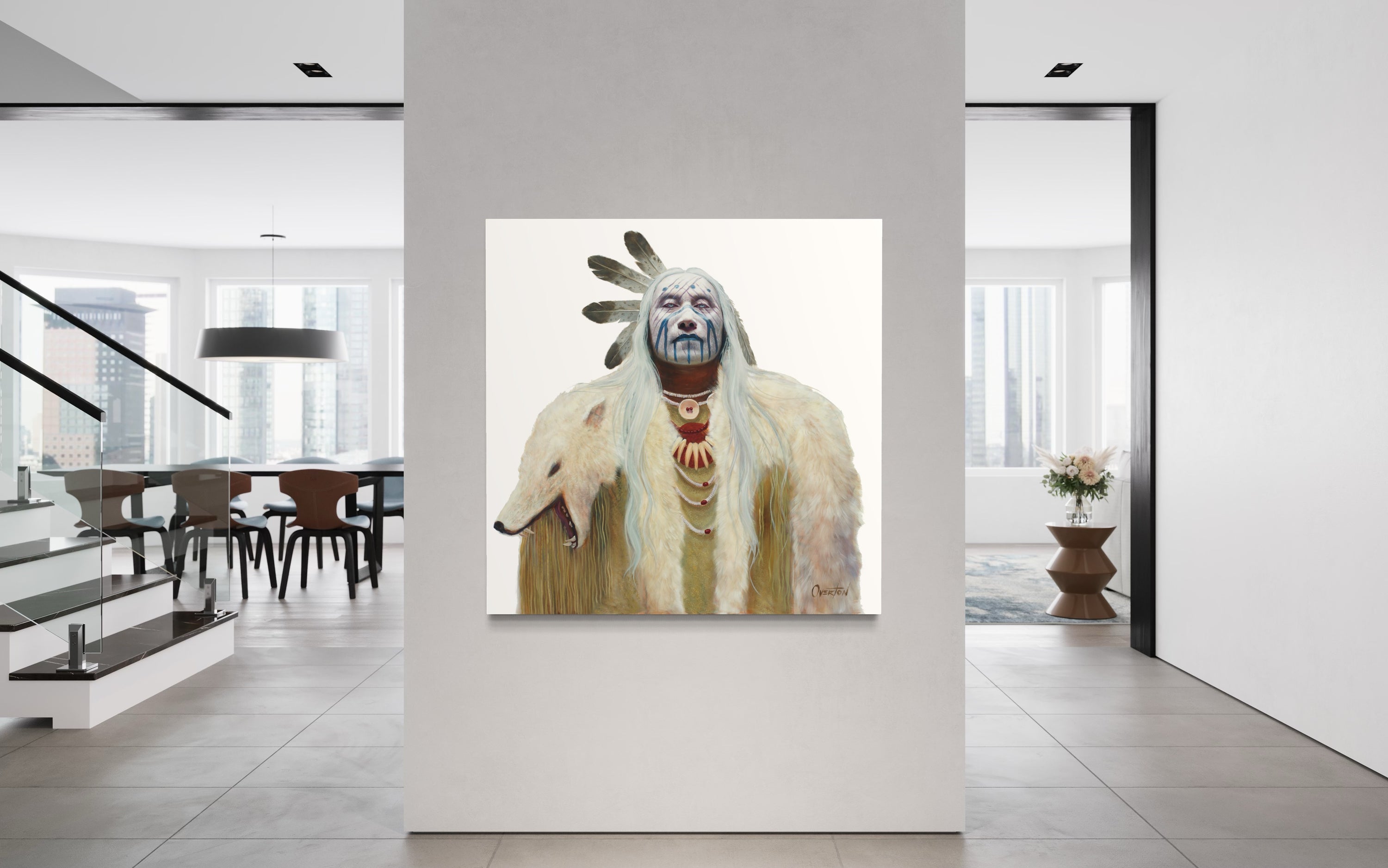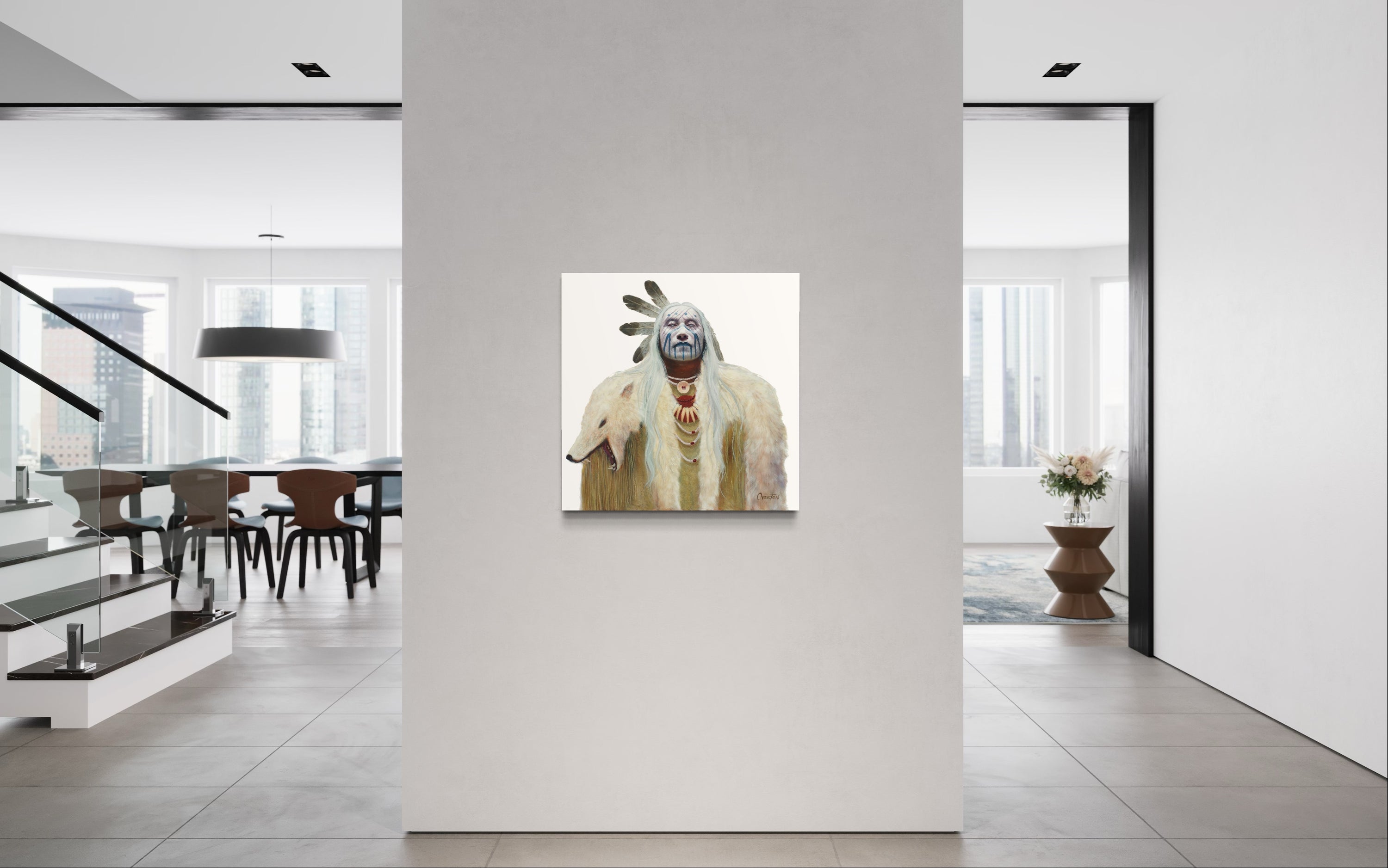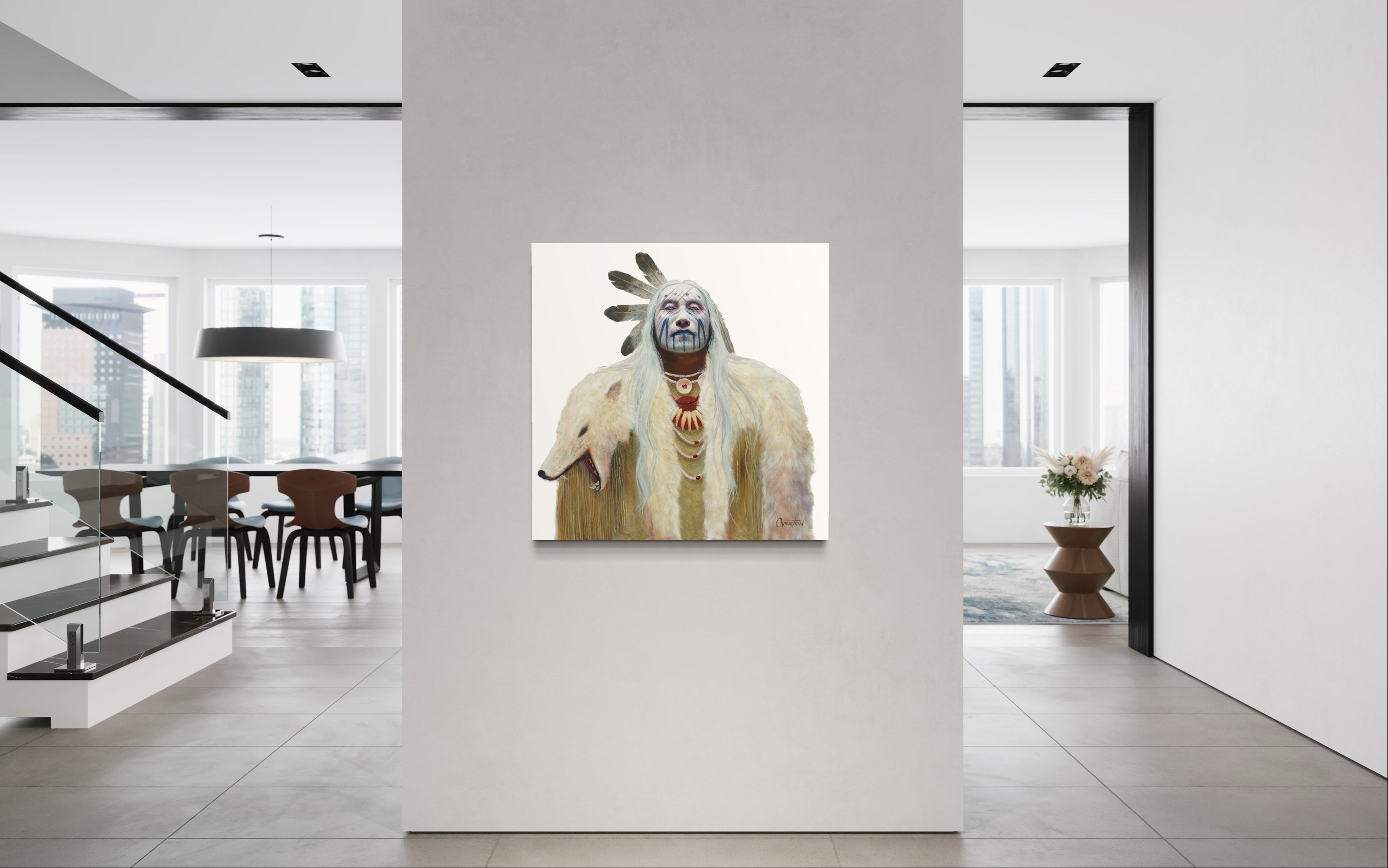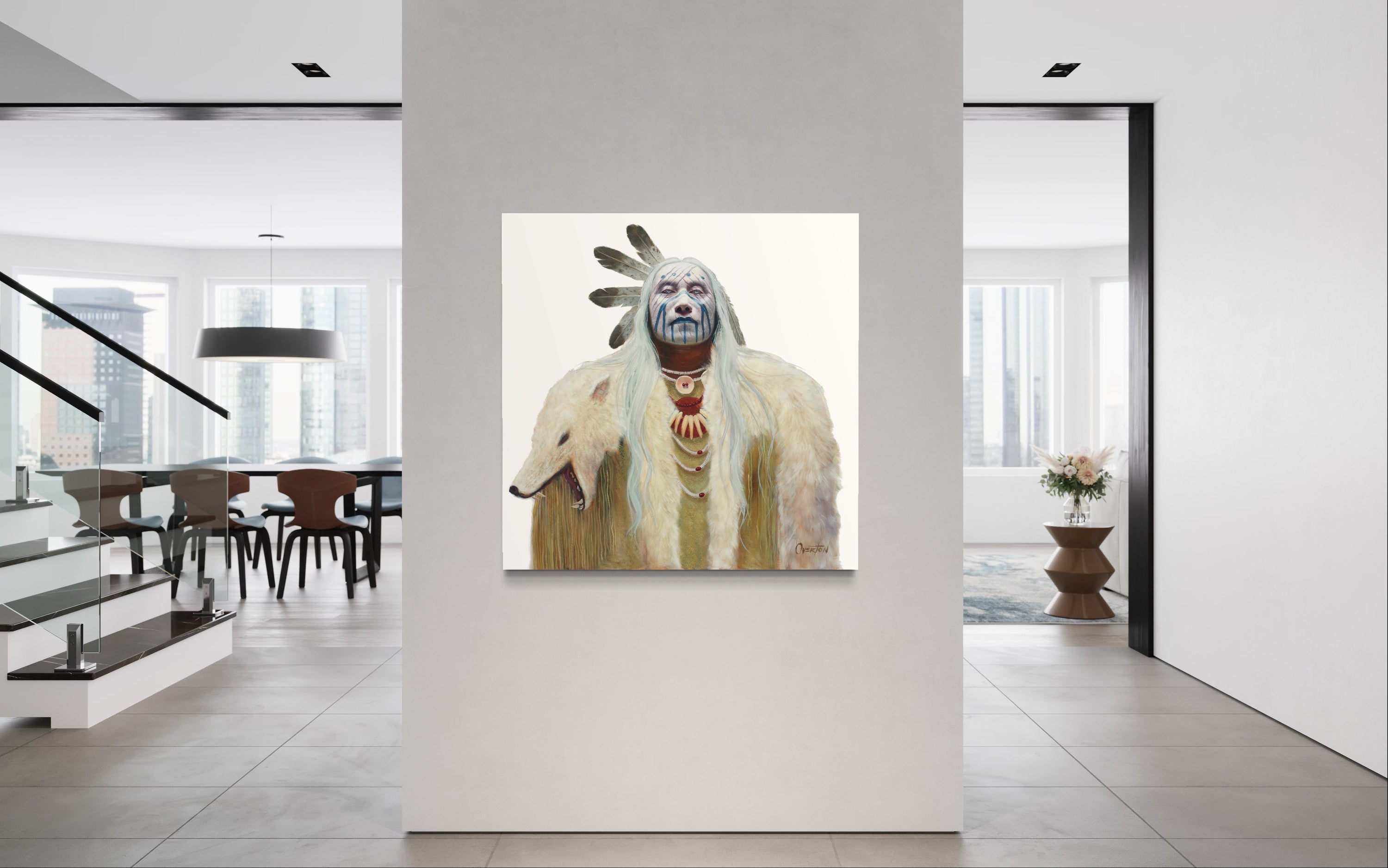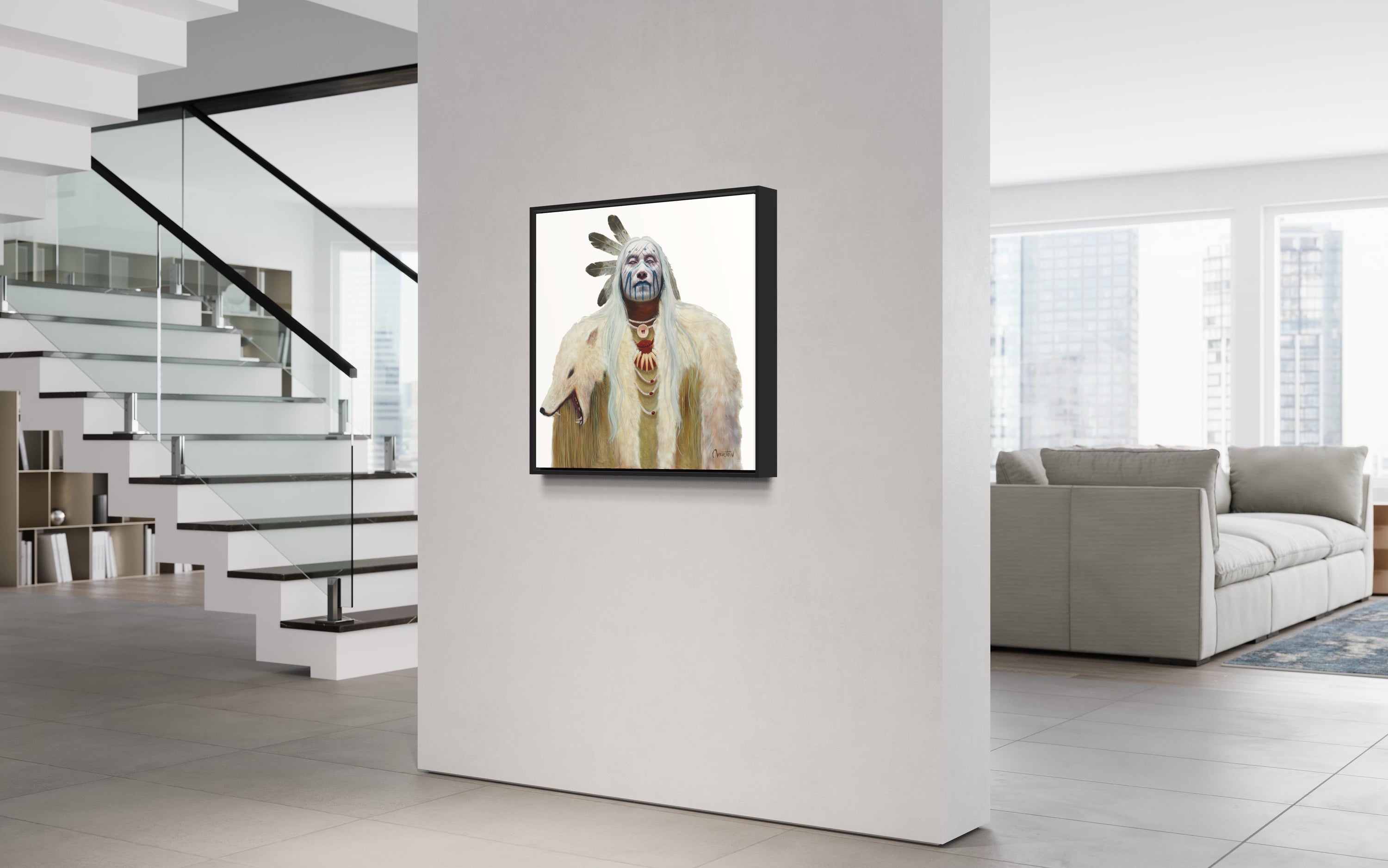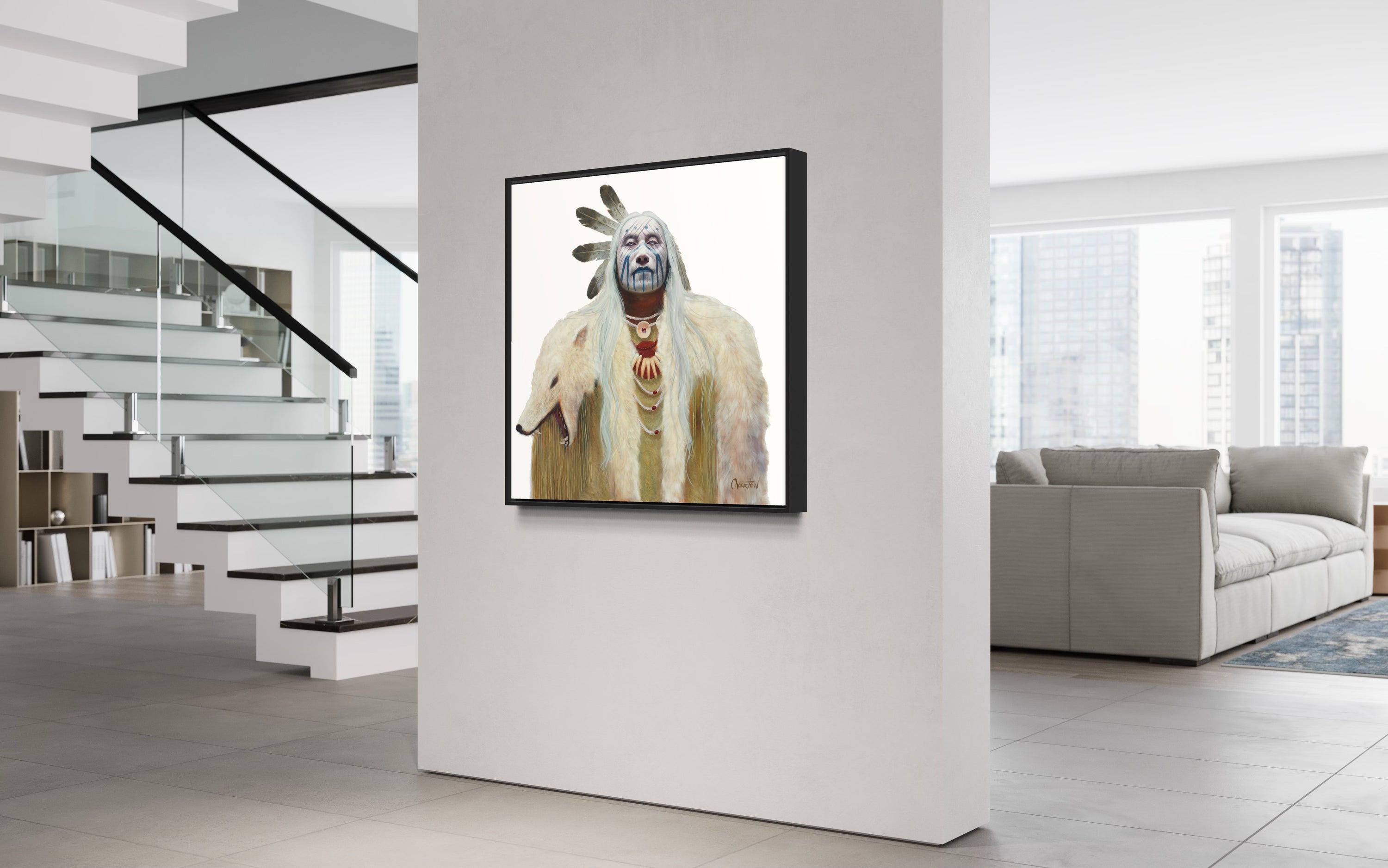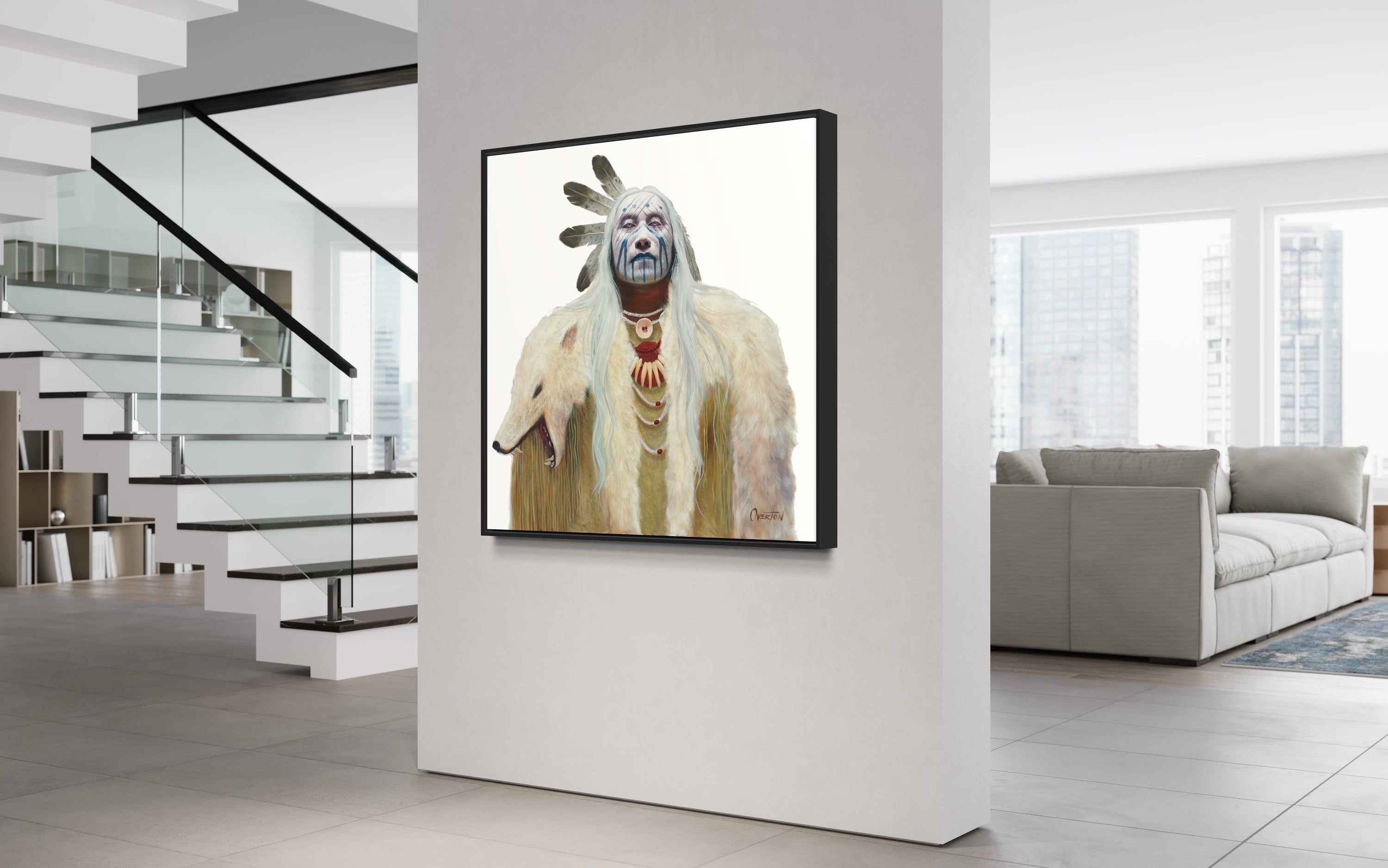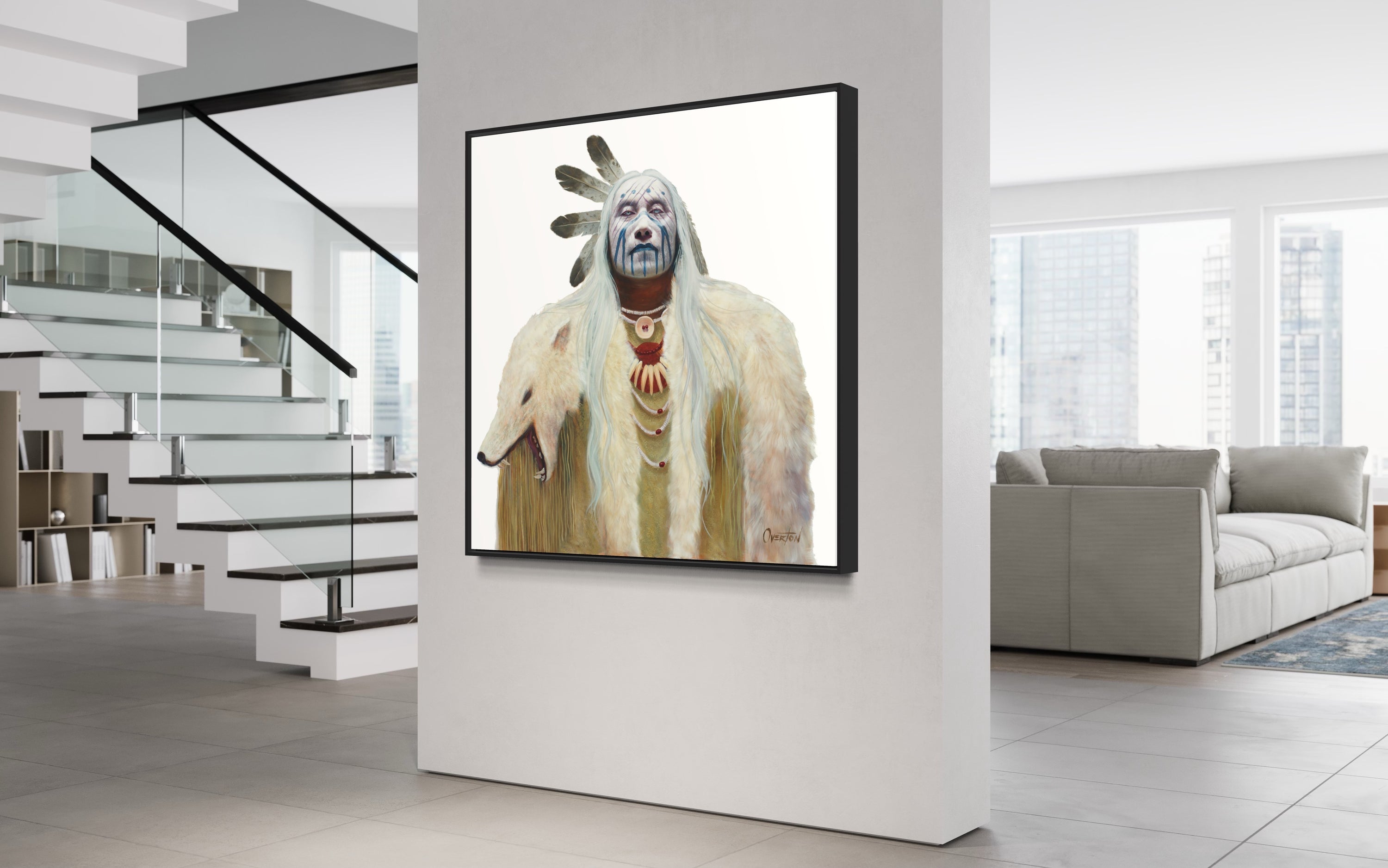 GHOST WOLF | Luxe Collection Canvas Print
Make a statement with GHOST WOLF from the Luxe Collection Canvas Print! A potent reminder to stay connected to your higher self, this luxurious piece will inspire and challenge you on your journey. Purchase with or without a striking black float frame for the perfect finishing touch. Be bold!
The Story Behind The Painting: A spirit warrior blinded in battle with a bear, and scarred for life. He remains a powerful force. Using his remaining senses to the utmost, he is aware of all that surrounds him. He sees with an unclouded heart into the real world, the world behind this one.

Ghost Wolf is available in the following formats:
Fine Art Prints
Canvas Prints
Hand-signed Prints
Free Shipping!!! Custom, high-end canvas print that looks remarkably like an original painting. Large and impressive size that looks amazing on the wall either framed or unframed. Custom created by my preferred local printer.
GHOST WOLF | Luxe Collection Canvas Print