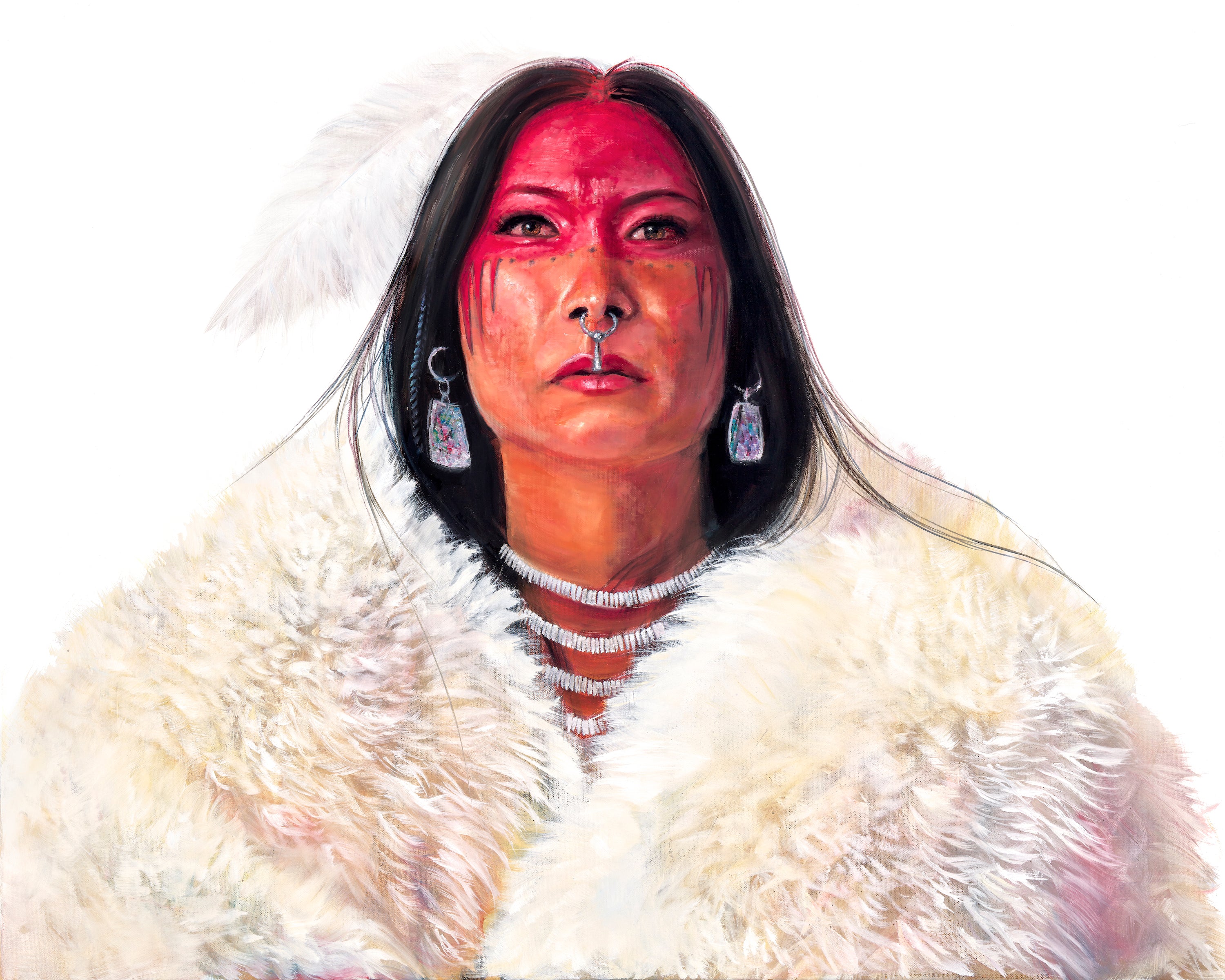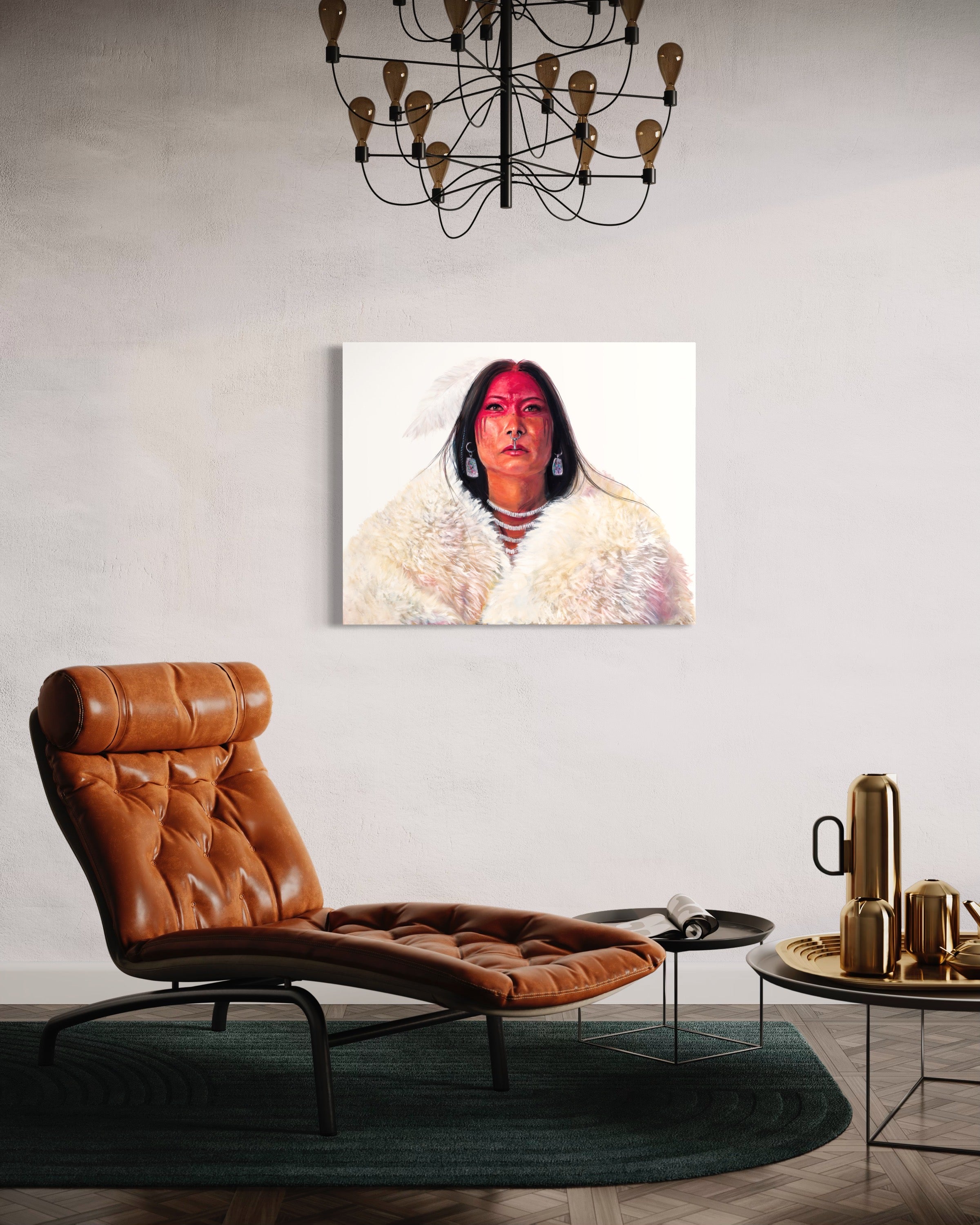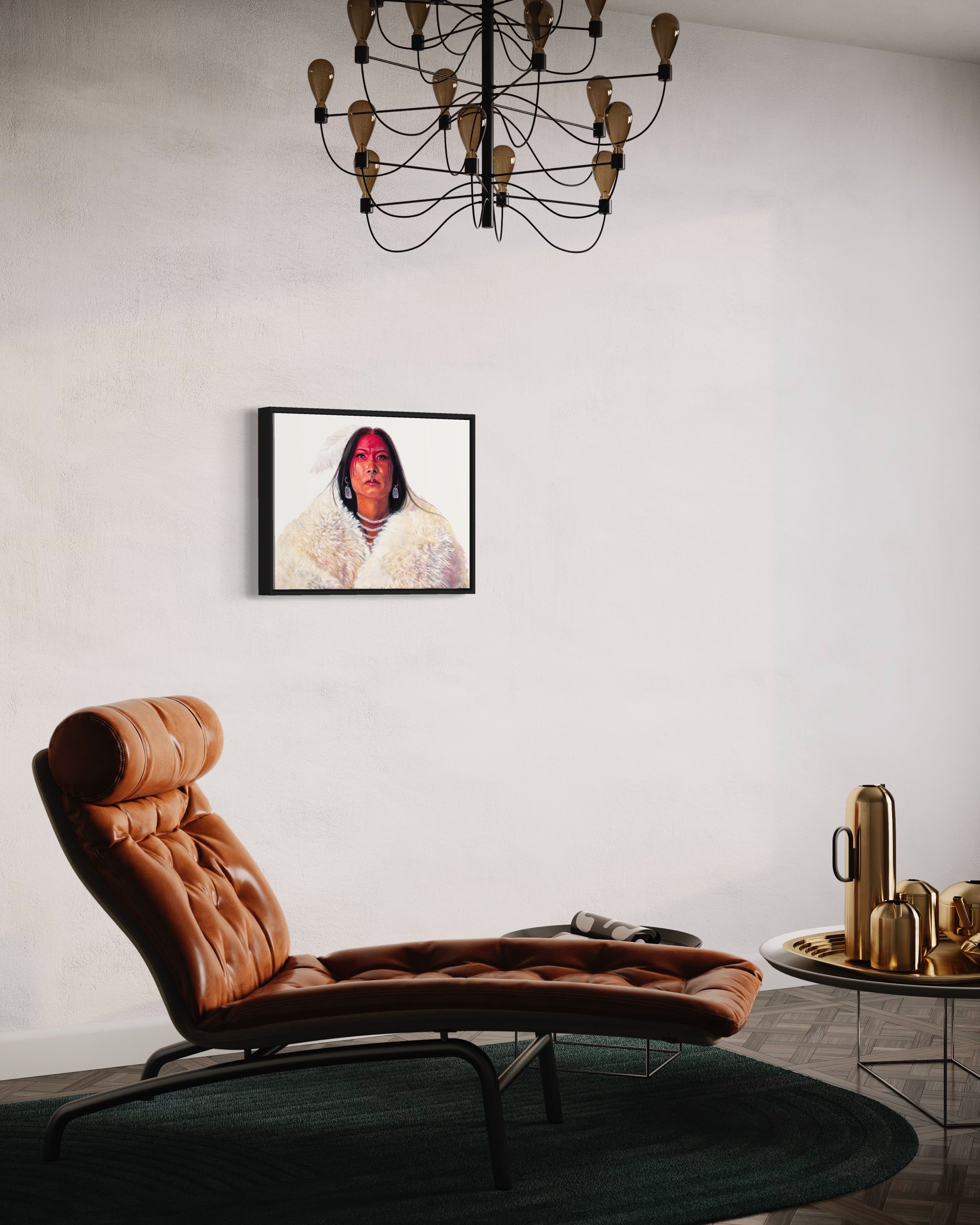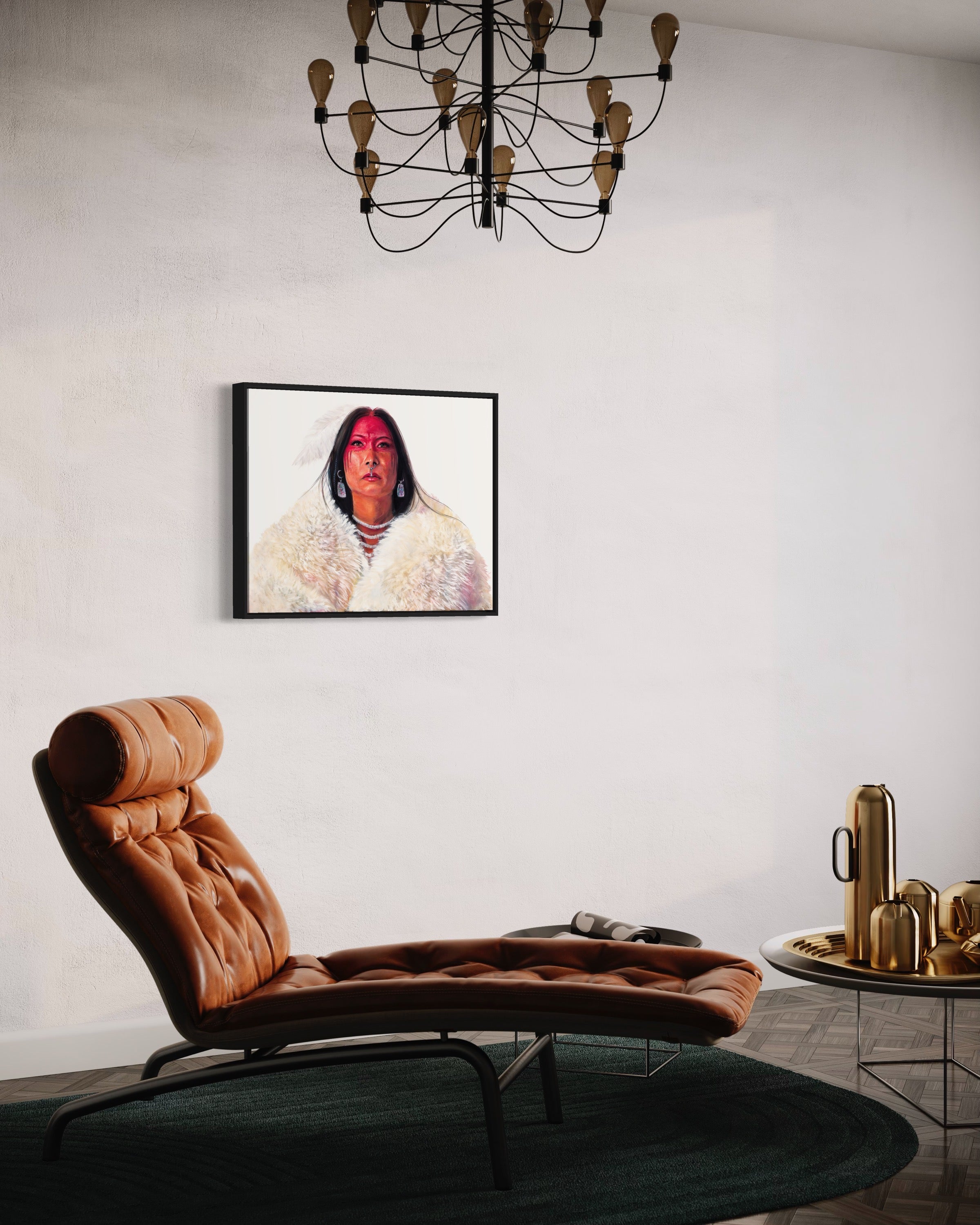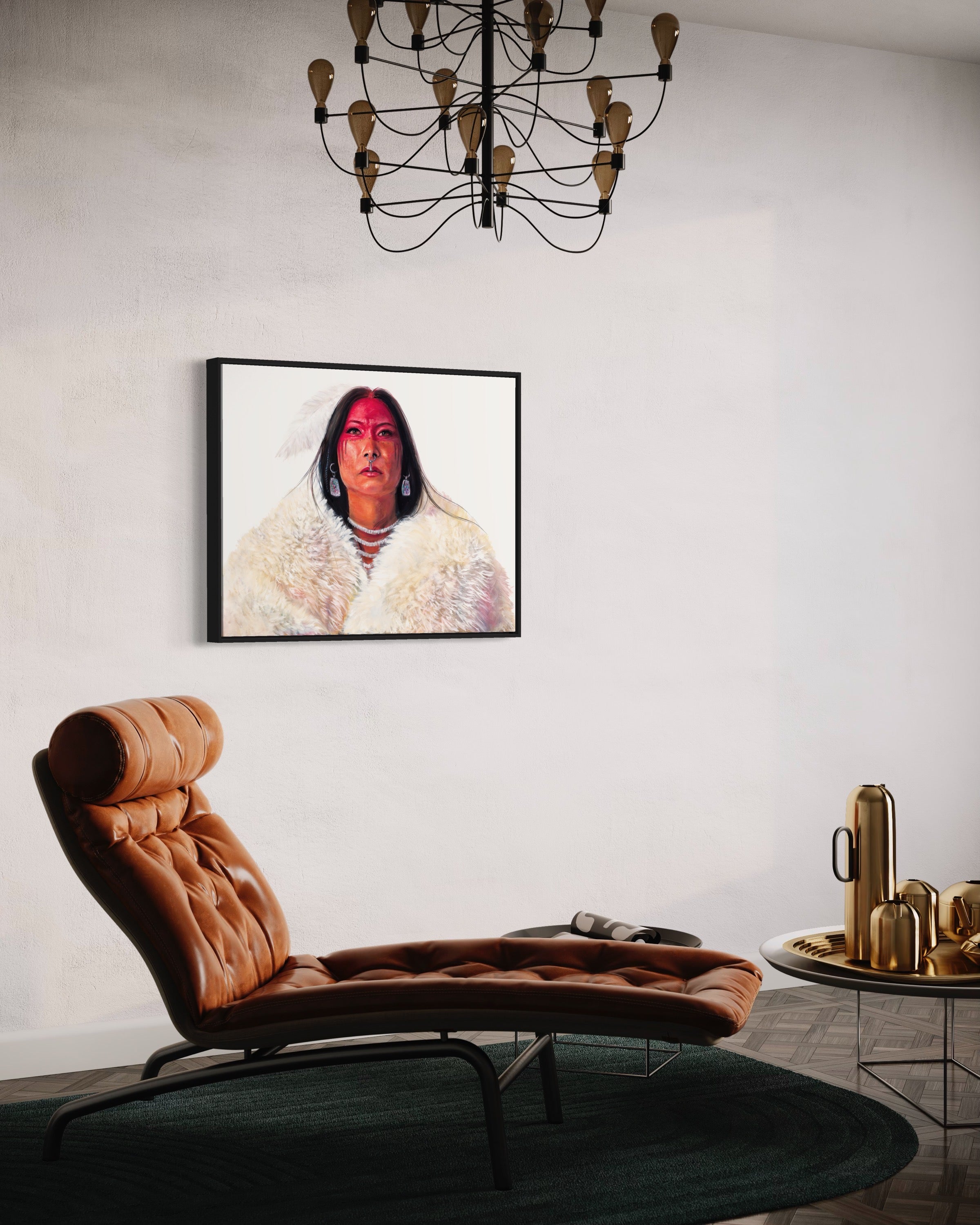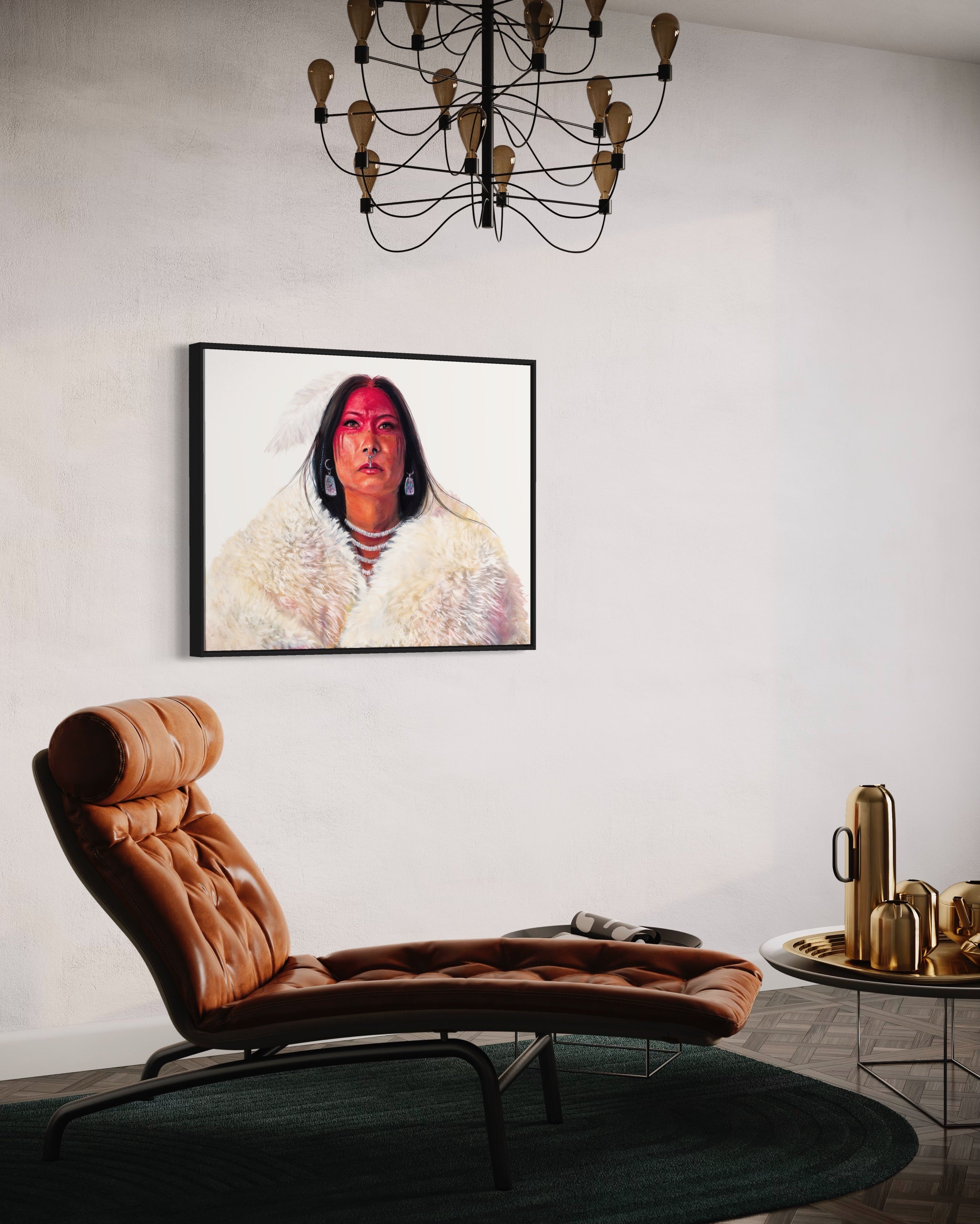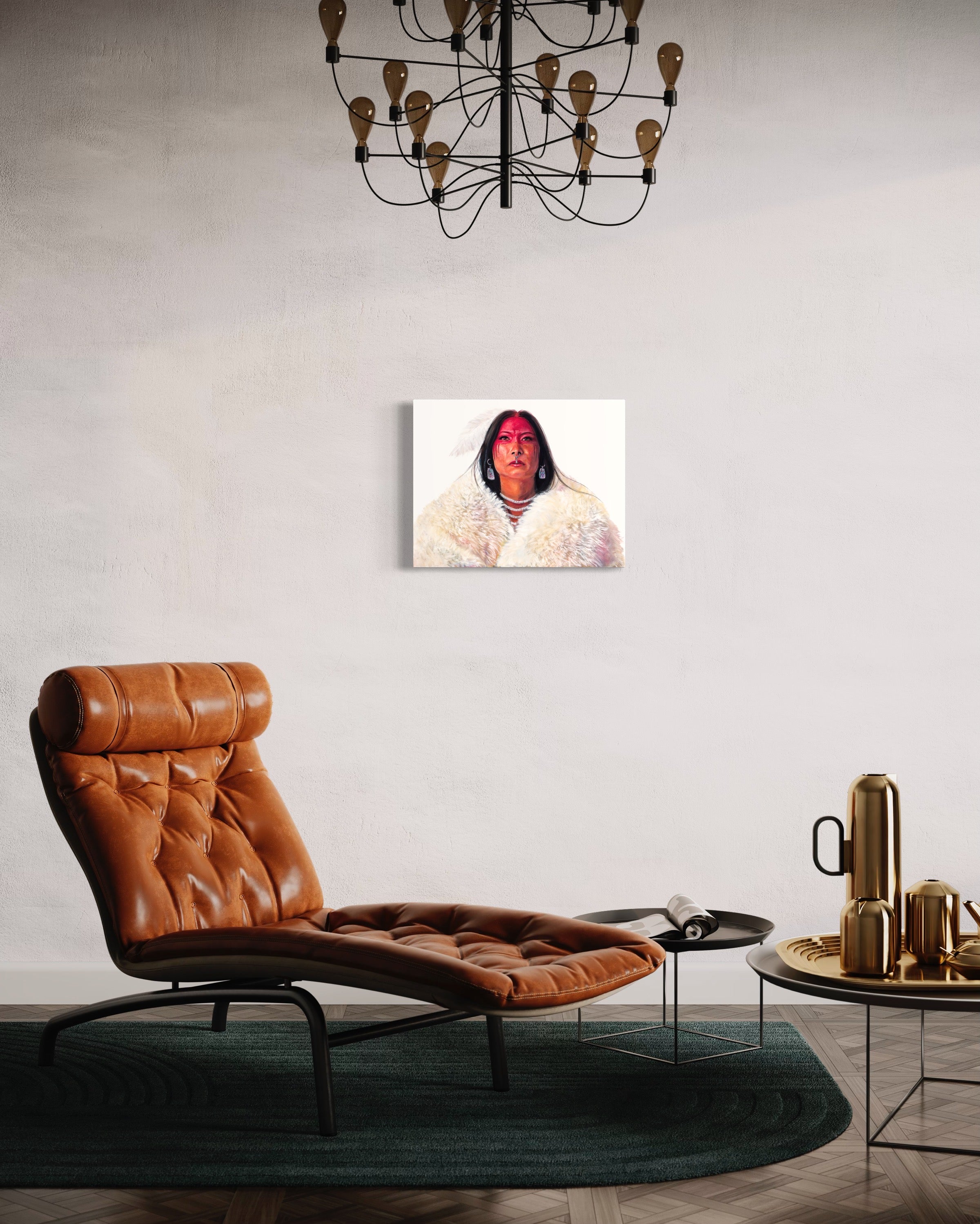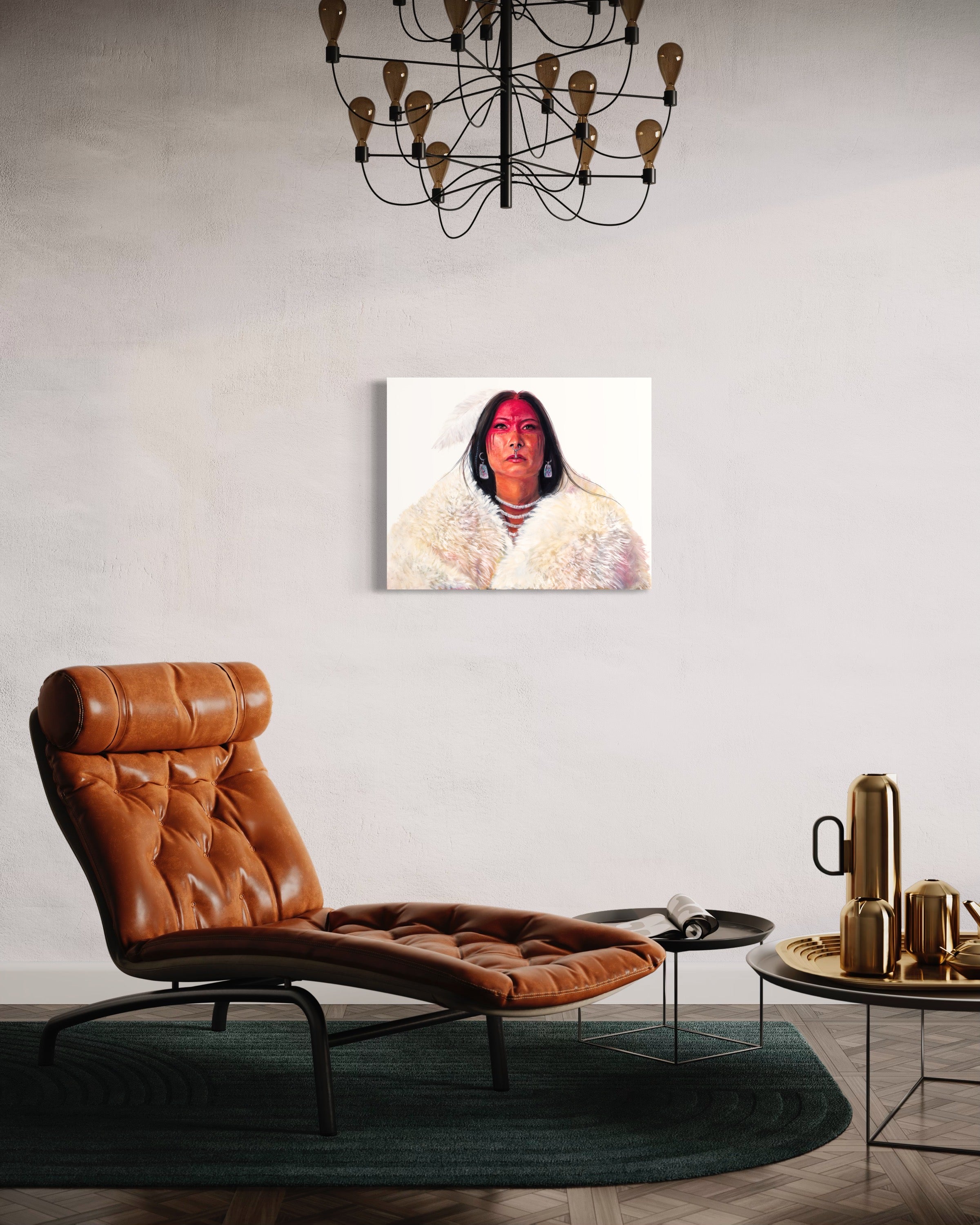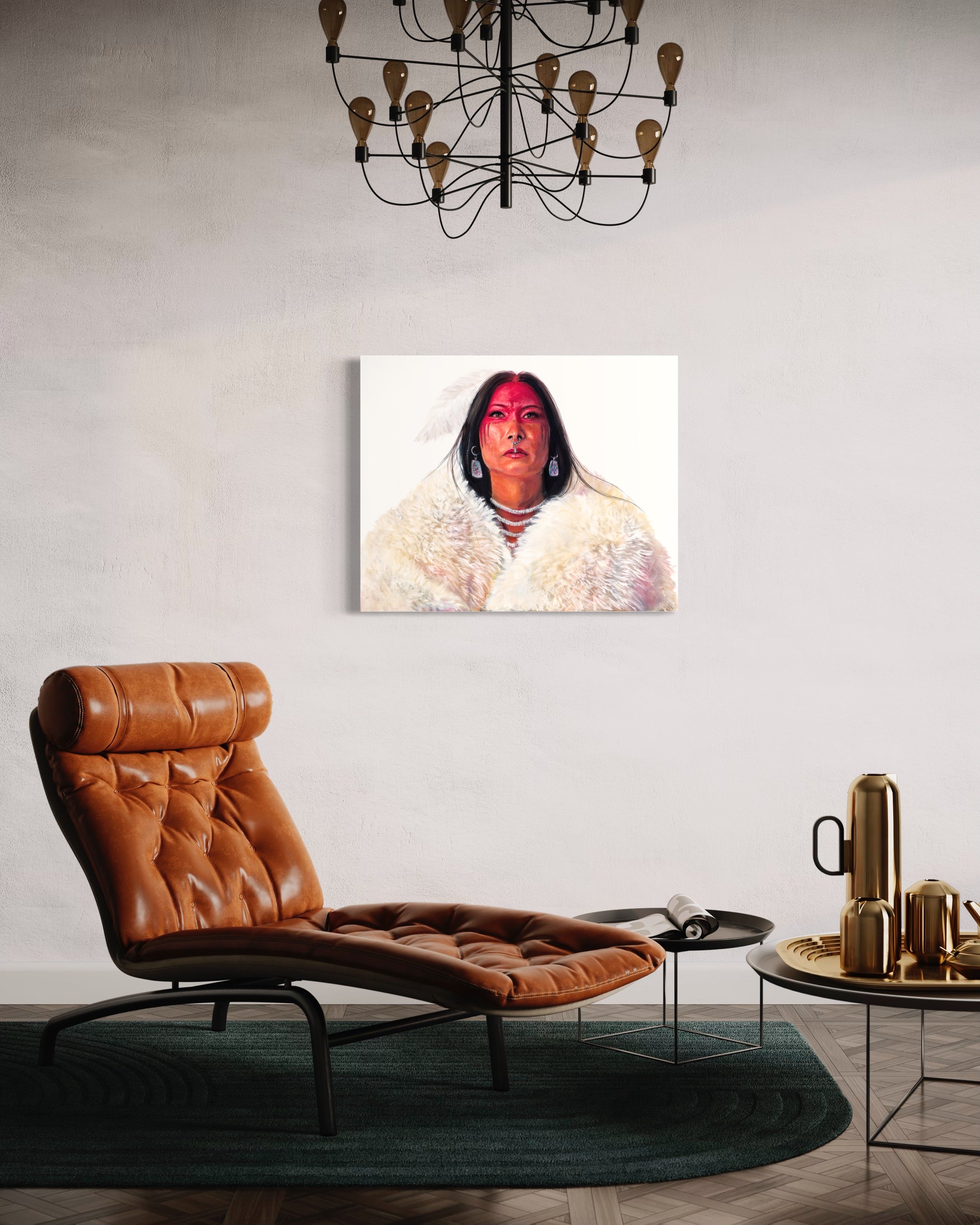 FIRST AMERICAN | Luxe Collection Canvas Print
Discover the strength and resolve of the woman in FIRST AMERICAN | Luxe Collection Canvas Print. See her story come to life and dare to be inspired. Take the risk and add this best-selling painting to your collection today!
The Story Behind The Painting: First American a powerful name for a powerful warrior woman. The piercings and tattoos are a testament to her fearless spirit. Cloaked in the skin of the white wolf she is deeply connected to her animals nature. The feather in her hair represents her connection to spirit and the fearless look in her eye shows the focused mind of a warrior. A powerful person with a powerful totem and a strong spirit. Unified, she owns herself and is capable of anything.

First American is available in the following formats:
Fine Art Prints
Canvas Prints
Hand-signed Prints
Free Shipping!!! Custom, high-end canvas print that looks remarkably like an original painting. Large and impressive size that looks amazing on the wall either framed or unframed. Custom created by my preferred local printer.
FIRST AMERICAN | Luxe Collection Canvas Print